Spring is just around the corner (if you live down South like we do, it's already here). As the warmer weather approaches, many of us think about cleaning out our garage and sprucing up the patio. But as the days get longer and the temperature heats up, hopefully your grill will be heating up more often as well. Whether your grill doesn't see much action in the winter months or you're quite the pit master and the cold doesn't deter you - either way we want to give you a few spring cleaning tips to keep your grill in tip top shape this season.
1. Start by stirring the charcoal so that any ash will fall to the bottom of the Big Green Egg. Then remove and discard the charcoal (if you have a Kick Ash Basket, this step will be easier.)
2. Now carefully remove your fire ring, fire grate and fire box (see diagram below for details). Scrape off any build up that has accumulated. Note: Do not use any cleaning supplies or chemicals on your Egg. It will soak into the ceramic and can alter the taste of your food when grilling. While you have all the components out of the Egg, clean out the excess ash with a shop vac. When finished, place the fire ring, fire box and fire grate back in the grill.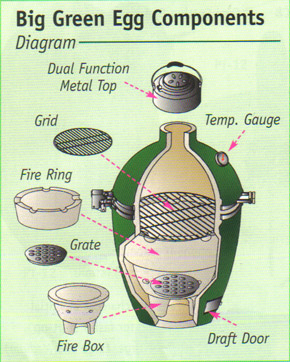 3. You are now ready to do a high temp burn off. Get your Egg as hot as you can. Once it hits the peak temp, set a timer for an hour and let it go. Then shut it down and let it cool off.
4. Next make sure your gasket is ready for grilling season. Be sure you don't have any cracks where you could lose heat. If you need to replace your gasket, it's an easy fix. You can order a replacement gasket from our accessories section HERE.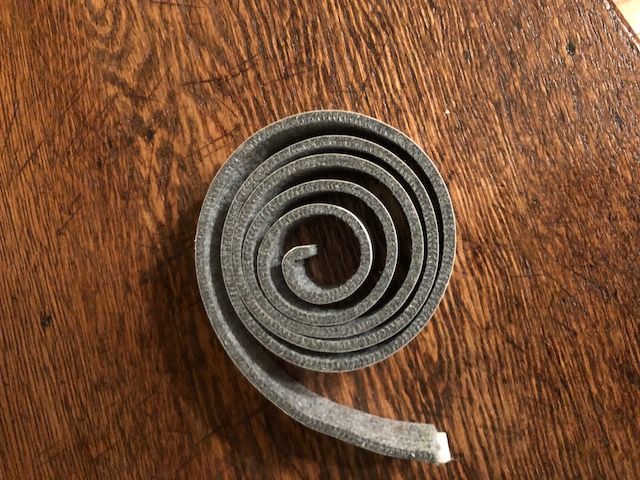 5. One last spring cleaning tip: If you have a table be sure it's looking just right for grilling season. To clean your JJGeorge table, wipe it down with white vinegar and dirt and grime will come right off. If you don't have a table for your Egg yet, JJGeorge has you covered with several styles and options.
By taking these simple steps to prep your grill, you'll be able to get your grill hotter and regulate your temperature better. And you know what that means - your food and flavor will not disappoint! Happy grilling.