What's Cooking?
Featuring Melissa Reome AKA... Grill Momma
In our first ever edition of "What's Cooking?", who better to feature than our friend and amazing cook Melissa Reome
Instagram: @grillmomma
Twitter: Grill_Momma
Originally from Scranton, PA, Melissa now resides in Vestal, NY with her husband and son.
When not making masterpieces on the grill and in the kitchen, she works full time in the medical profession. After working long stressful shifts, Grill Momma finds her happy place at home preparing incredible feasts for her family to enjoy. As her own worst critic, Melissa loves to challenge herself and stops at nothing until whatever she is working on, be it a patient at work or a new and challenging dish, are absolutely perfect! She also shares the images of her labor of love on social media to give people around the world inspiration to cook..... and a reason to drool on the screens of their chosen devices.
Curried Lamb Shanks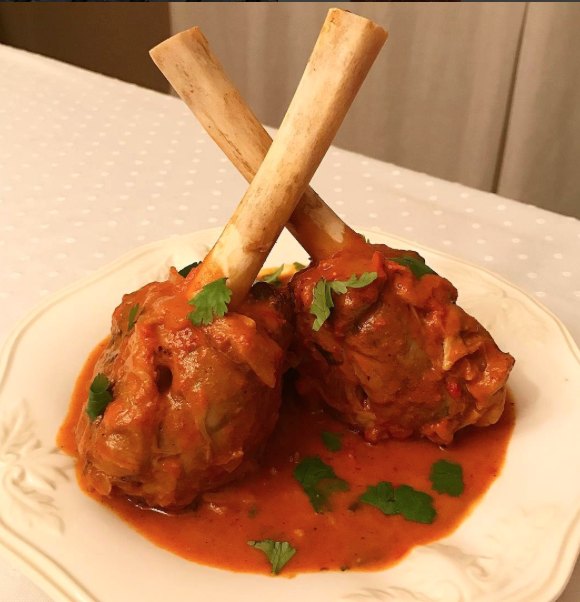 For Grill Momma, cooking has been a life long obsession. After learning the basics of cooking from her mother, she played a large role in helping prepare meals for her family at a young age, and thus her love of cooking began. Hearing about and seeing Southern barbecue in books and on television, Melissa realized that there was nowhere close to her home in New York that she could get decent BBQ, so she set out to create her own.. thus, the obsession with BBQ was born, and we can all be thankful for that!
BBQ Brisket on the Big Green Egg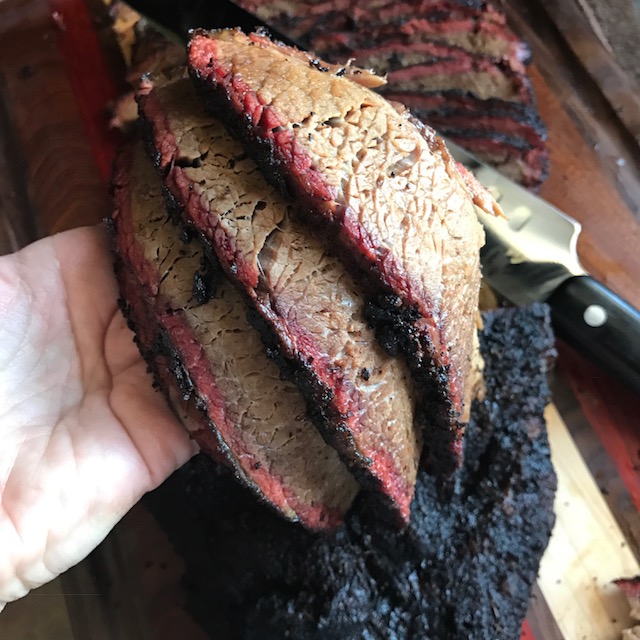 Melissa's inspiration to cook and create new and amazing dishes comes from many places such as restaurants, books, the internet, and conversations with others. However, her favorite ideas are the ones that randomly pop into her head. Sometimes walking through the grocery store and spotting an ingredient on the shelf is all it takes for a new and incredible dish to be born. Once the vision of a new recipe is in her head, there is no stopping it. She will think about it until it has become a reality. After this, it is time to move on and create the next great recipe.
Mussels on the Big Green Egg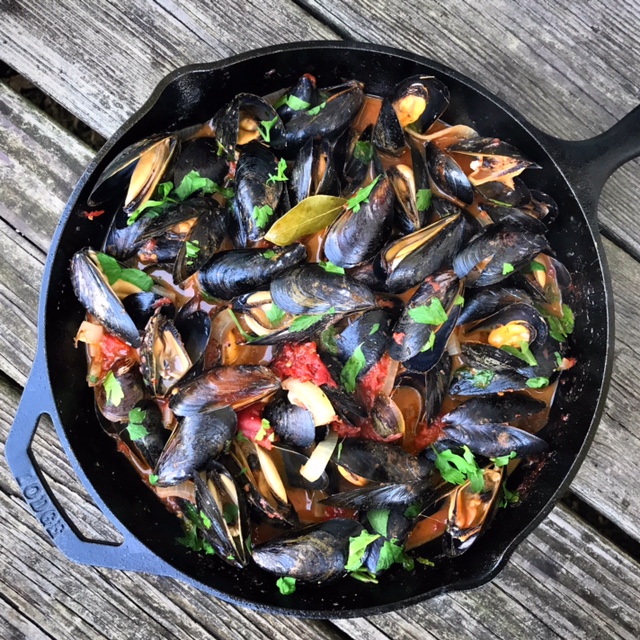 When not taking care of patients or creating mouth watering dishes, Melissa cherishes the time that she gets to spend with her family. She also enjoys traveling and seeing the world. Another one of her favorite things to do is to seek out new and great places to eat. Even if it requires taking a road trip to do so, it is totally worth it to find a new twist on a delicious dish that could spark the next great Grill Momma creation!
Ratatouille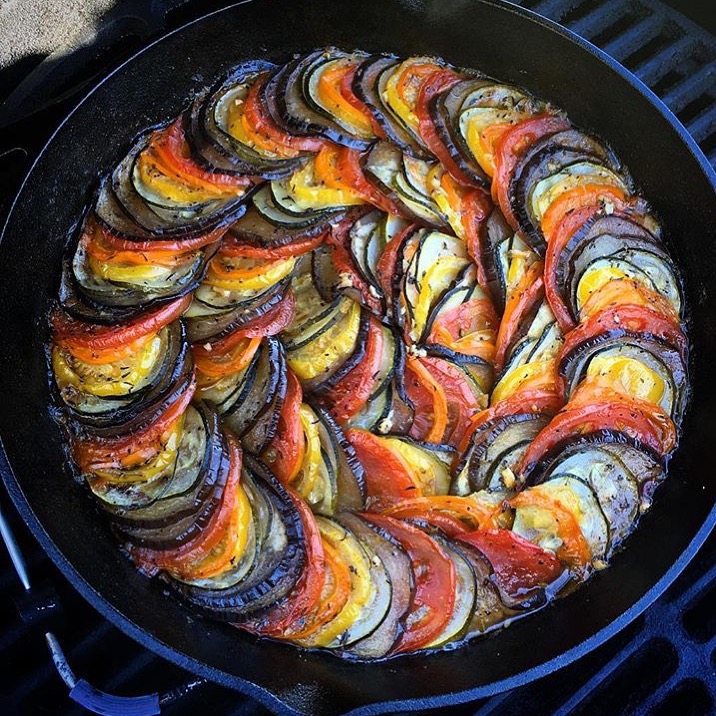 When it comes to Grill Momma's methods of cooking, she is as versatile in her style as she is in her recipes. Currently her grill arsenal consists of a Big Joe Kamado Joe, Large and MiniMax Big Green Eggs, a Traeger Pro 34, and an Arteflame. She also enjoys cooking sous vide on occasion and uses both her Oliso Smart Hub Induction Cooktop and an Anova Precision Cooker. Melissa also loves her Shun Cutlery knives and has a slight obsession with cutting boards.
Sausage and Peppers on the Arteflame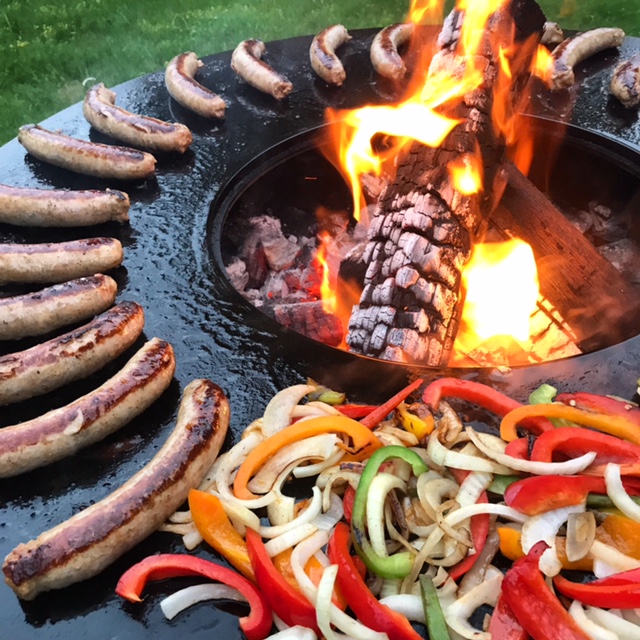 Finally, after following and getting to know Melissa over the past year what impresses us more than her amazing cooking talents and creative dishes, is the attention that she pays to all of her followers on social media. It shows how much she genuinely cares in the way that she personally answers the many questions that she receives. It is obvious that she tries very hard to share all of the information that she has learned from her trials and tribulations in cooking. For that, we can all be thankful! Keep up the good work Grill Momma!
Large Big Green Egg in JJGeorge Table