Posted by JJ on 31st Jul 2022
Healthy and Delicious don't always go hand in hand...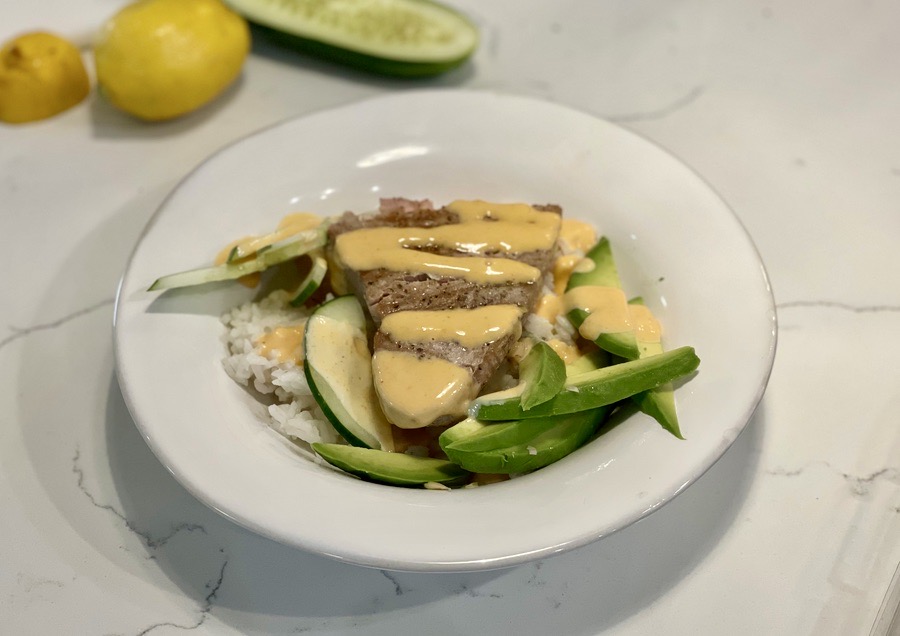 However, today we are firing up the B.B. Prime and making some Ahi Tuna Poke Bowls that are not only healthy, but are blow your socks off good!
Ingredients:
Fresh Ahi (Yellowfin) Tuna Steaks
Sushi Rice
Meat Church Voodoo Rub or your favorite seafood seasoning
Terry Ho's Yum Yum Sauce (Spicy)
Avocado
Fresh Cilantro
Butter
Soy Sauce
The Process:
1.) Cook the Rice - This recipe is so simple that cooking the rice might be the hardest part. Follow instructions on package and boil rice for 15-20 mins in saucepan.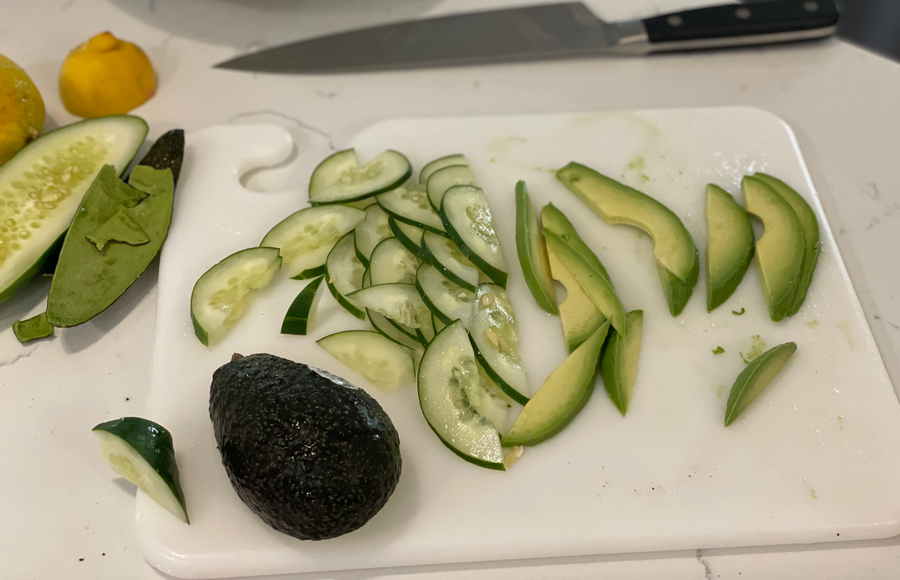 2.) Season Tuna & Prep Veggies - Pat tuna dry with a paper towel and apply a moderate amount of Meat Church Voodoo Rub. Slice Avocado, Cucumber, and finely chop cilantro.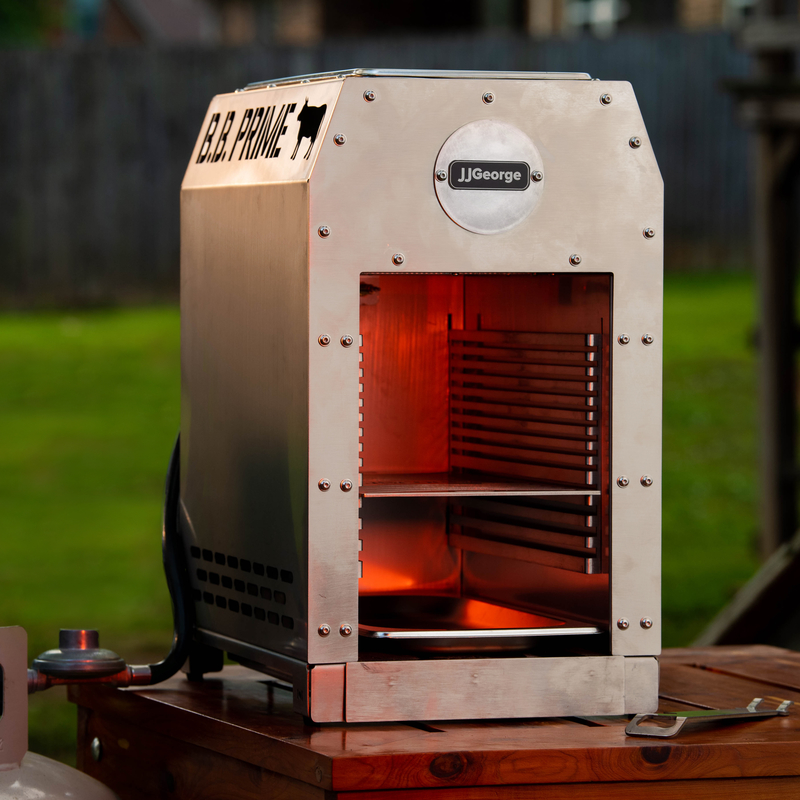 3.) Fire up the B.B. Prime - Ignite BB Prime and set to Medium heat. Place drip pan into one of the lower slots in the rack and add 2 table spoons of butter so that it melts in the drip pan.
Note: If you do not have a salamander broiler, do not fret... You can Grab one Here or break out the cast iron skillet with some butter for the sear.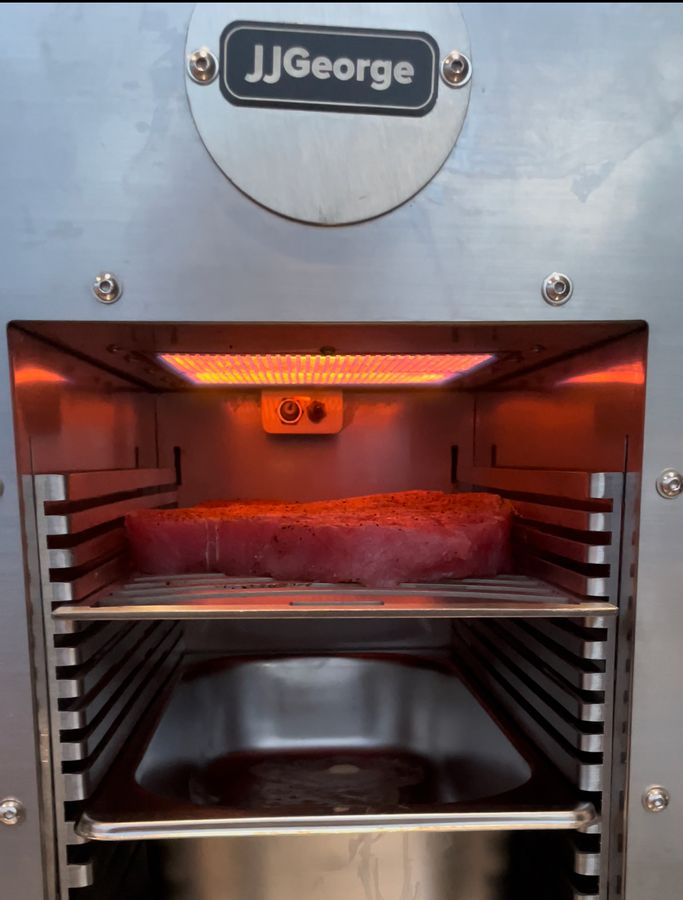 4.) Sear Tuna - Place your seasoned ahi tuna steaks on B.B. Prime grill grate and slid into 4th slot from top of B.B. Prime (depending on the size of the steaks, you should be able to cook 3-4 at a time). Leave in for 90 to 120 seconds and flip, repeating the process on the other side.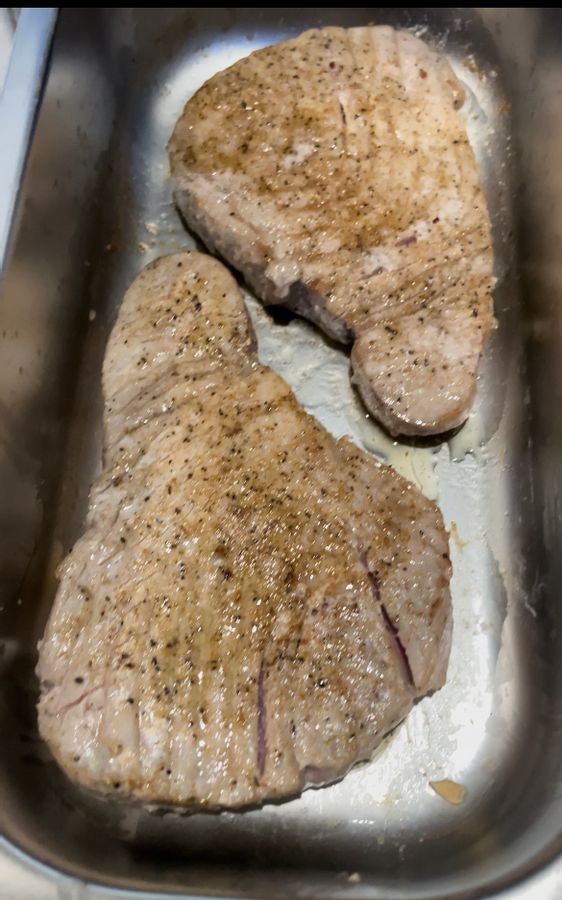 5.) Glaze with Butter - Once you have a nice sear on your tuna, remove grate and place tuna steaks in the drip pan full of melted butter and roll around to get a nice glaze on your fish.
6.) Plate and Enjoy! - Place your seared tuna steak on a bed of rice, add sliced veggies, drizzle with Yum Yum Sauce, top with fresh cilantro, add a little bit of soy and dig in!
Thanks so much for stopping by and reading today! Its our mission to bring people together through outdoor living, and we hope that your friends and family get to share many meals, laughs, and good times!
- Team JJGeorge