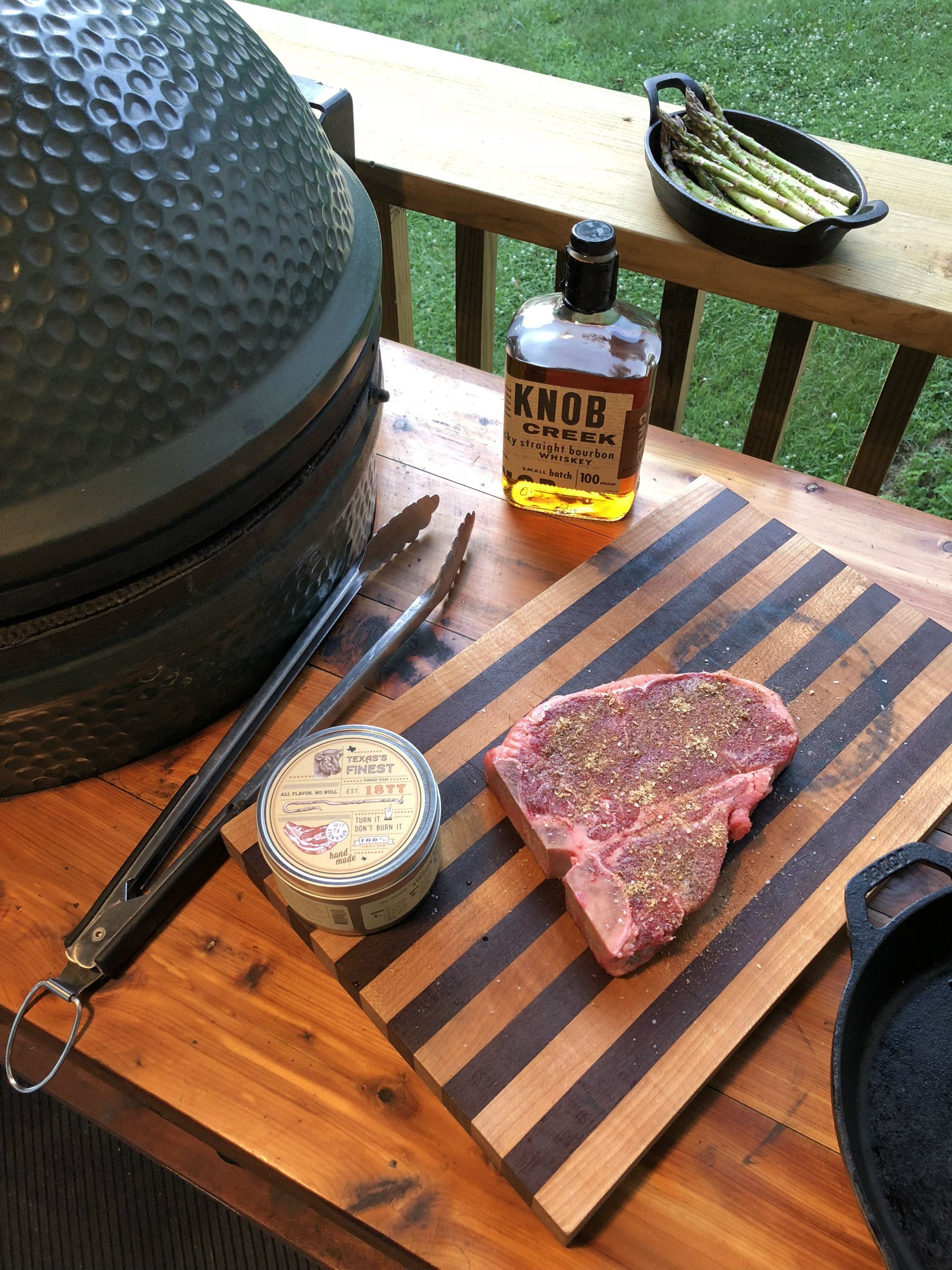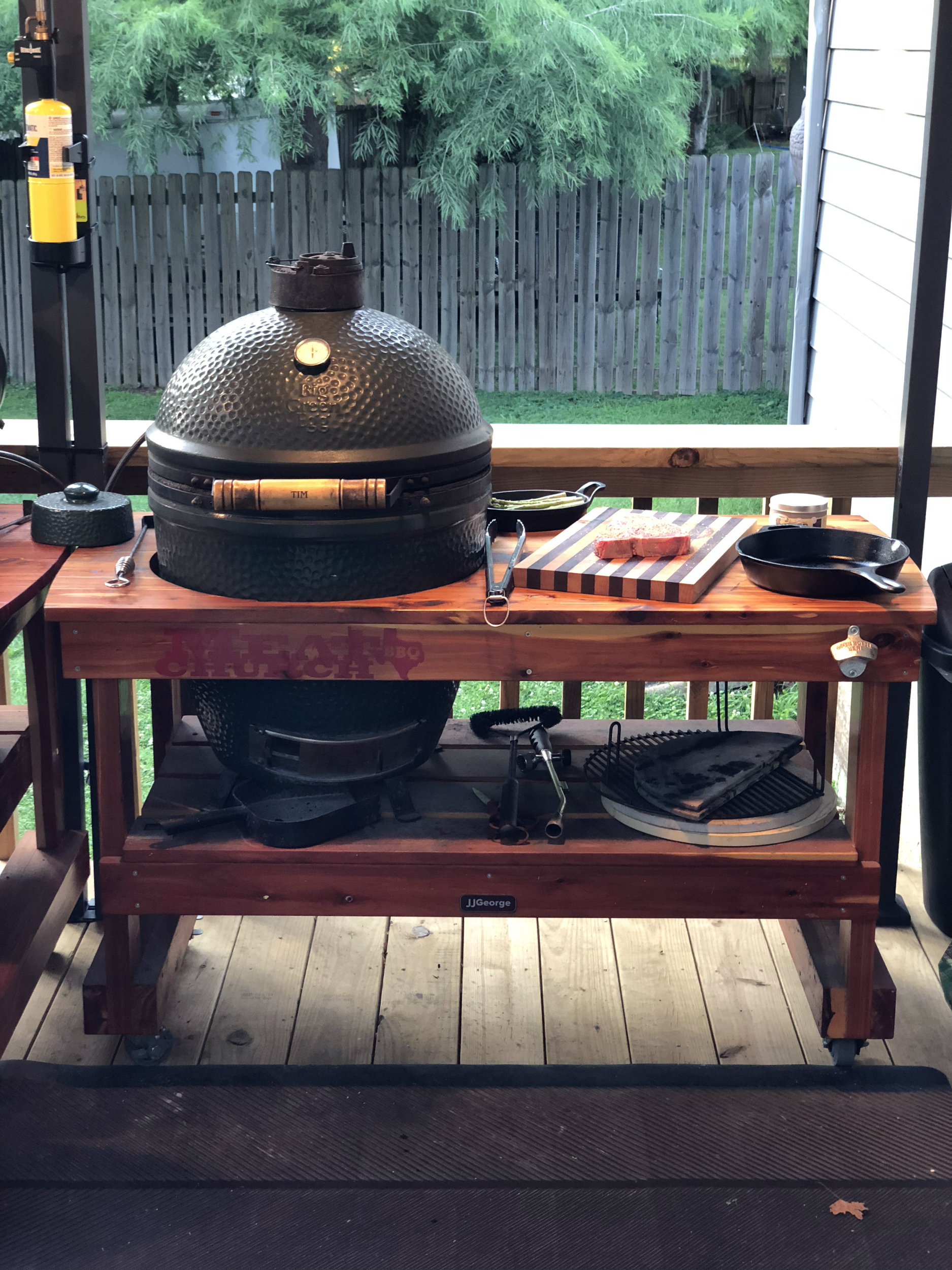 What could possibly be more American than a grilled steak glazed with Kentucky Bourbon? Nothing! We are stoked to have Tim Shelburn (@tshelburn) share this all-American recipe with us just in time to celebrate the Fourth of July. If you aren't familiar with Tim, he has amassed a large following on Instagram for his devotion to all things BBQ. Since 2013, Tim has been sharing his love for food and has participated in multiple BBQ shows and competitions including the 2017 World Food Championships, KCBS Rockin' Ribs, and National Eggtoberfest in Atlanta.
Bourbon Glazed Steak
Ingredients
4 Tbsp Banner Butter
1⁄4 cup red onion finely chopped
1 Tsp chopped garlic
1 Tsp dried thyme
1 Tsp dried rosemary
1 Tsp dried tarragon
1⁄2 cup Bourbon
2 cups beef stock
2 Tsp balsamic vinegar
Salt & pepper
Directions
Bourbon Glaze
1. Light your Big Green Egg to 350-375 degrees
2. Heat 1 Tbsp of the butter in a cast iron skillet on the Big Green Egg
3. Stir in red onion, garlic, thyme, tarragon and rosemary and sauté for 1 to 2 minutes or until onion soften
4. Add bourbon and bring to boil allowing it to reduce by half
5. Add stock and bring to boil simmering about 20 minutes or until reduced to roughly 1 cup
6. Stir in 1 Tsp balsamic vinegar
7. Season with salt and pepper
Steak
1. Add butter to a large preheated cast iron skillet
2. Season steak with salt and pepper or your favorite seasoning (T-bone steak pictured - use your preferred cut)
3. Add steak to the skillet and cook for about 4-5 minutes per side or until the steak reaches medium rare. I use an instant read thermometer to check for doneness.
Remove the steak and let it rest for at least 5 minutes. Reheat bourbon sauce and whisk in remaining butter and reserved balsamic vinegar. Drizzle the glaze over the steak with some added Banner Butter and enjoy!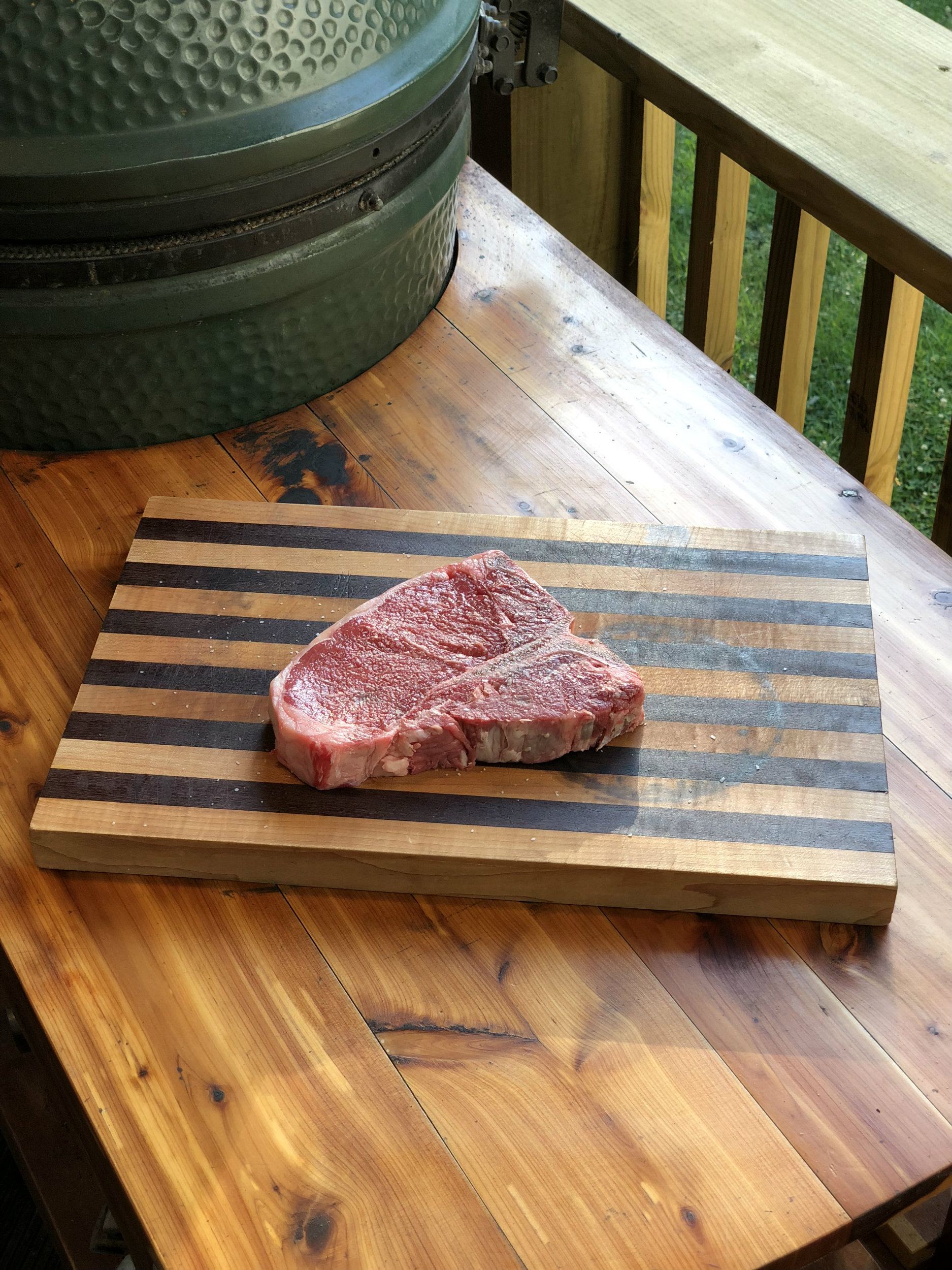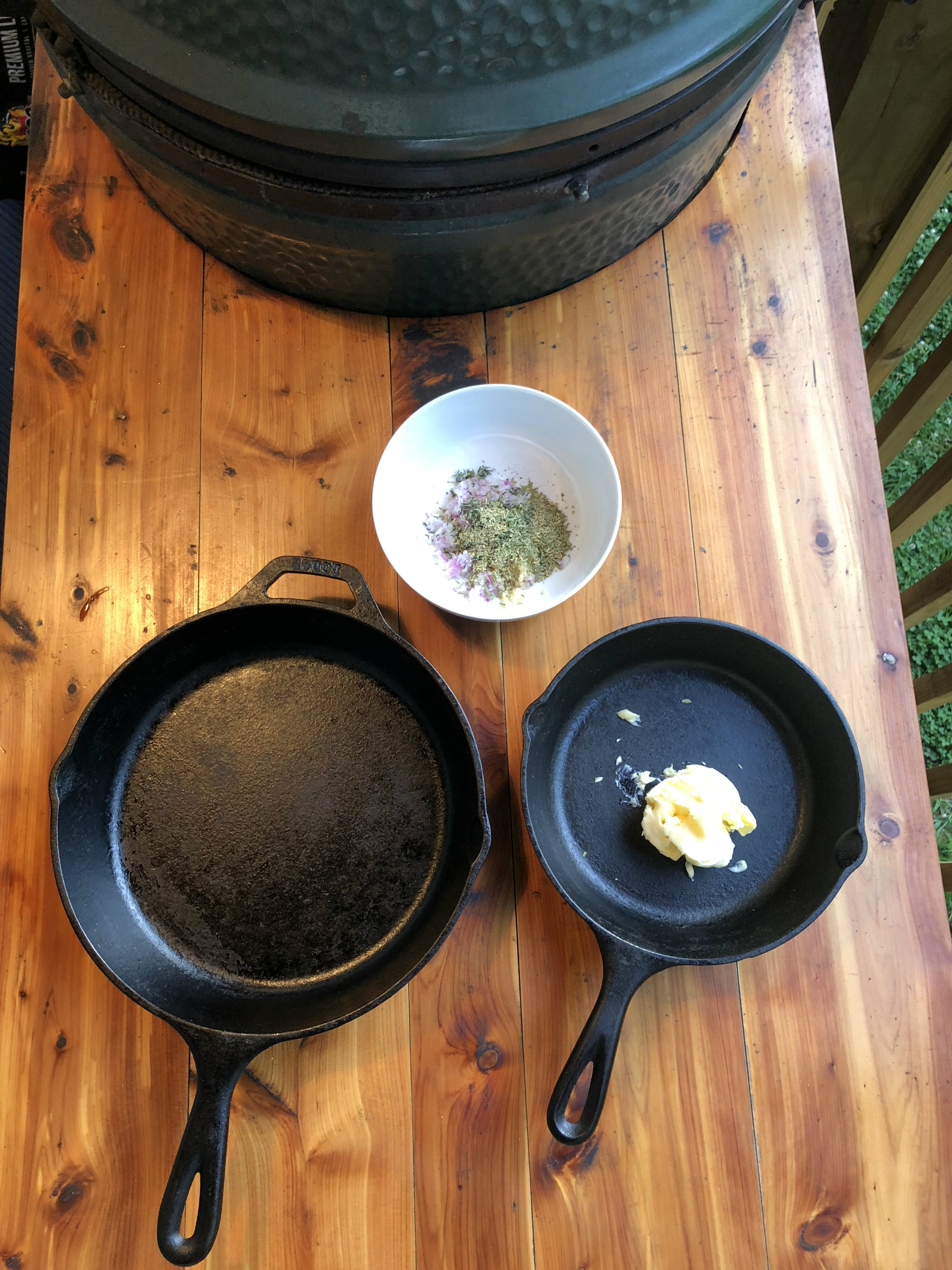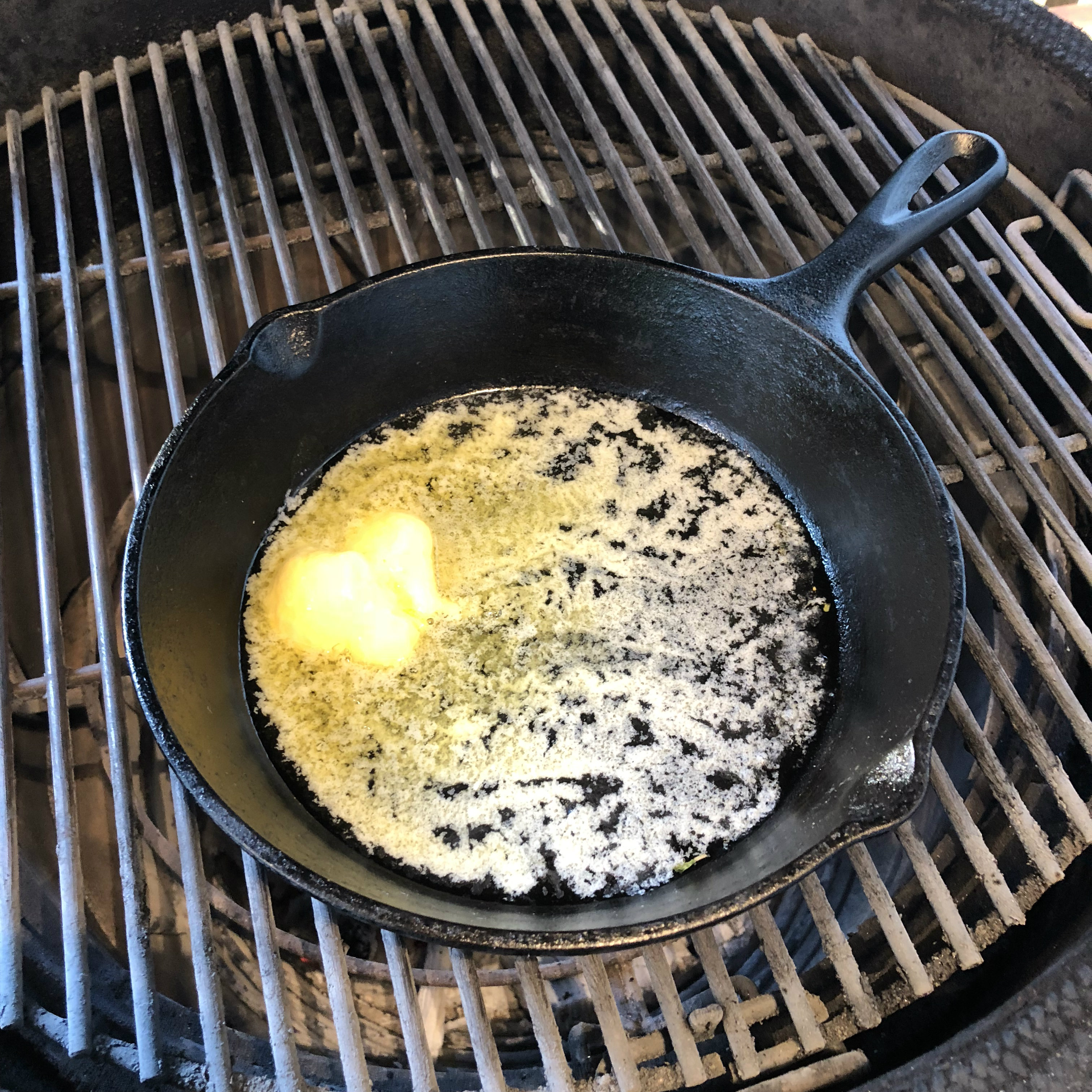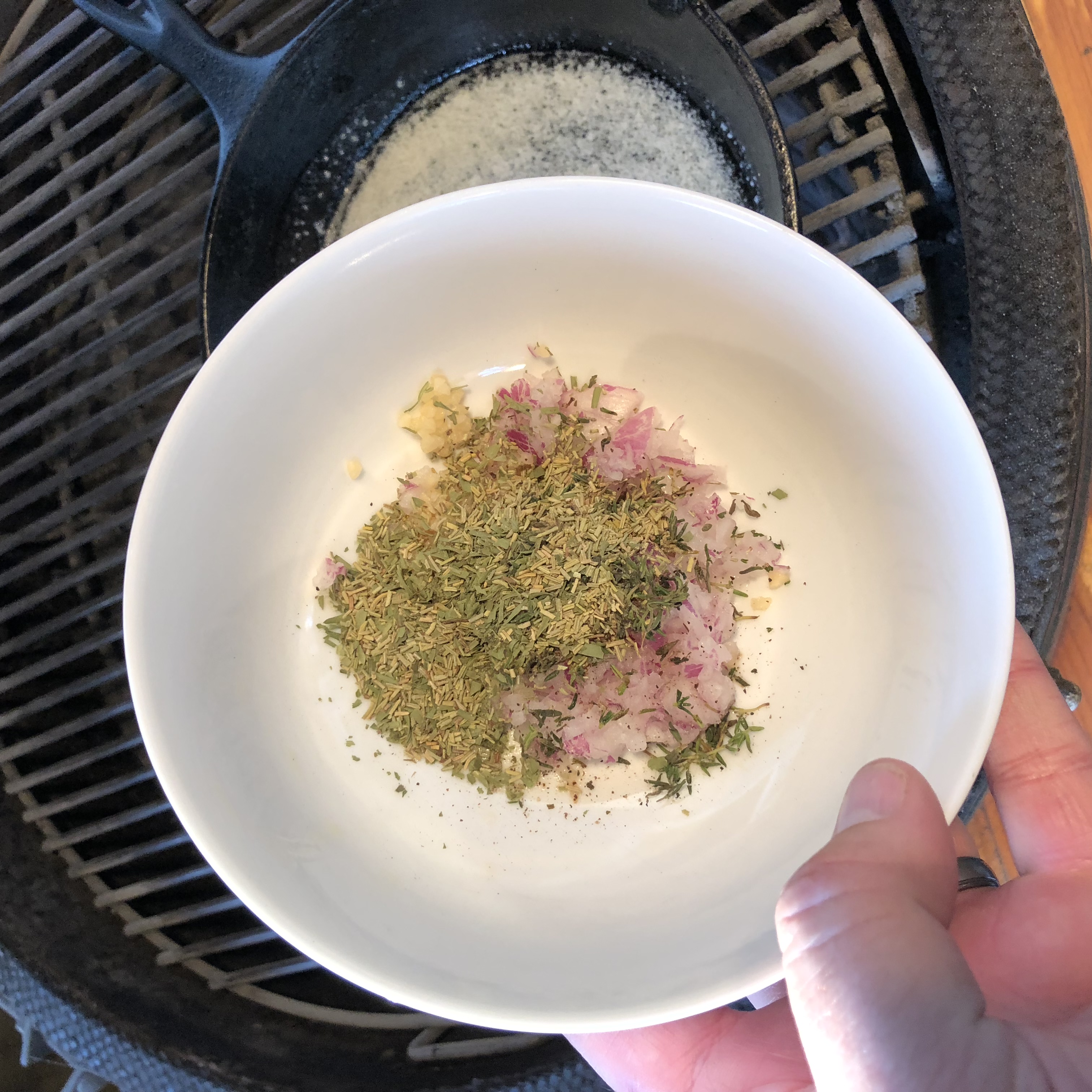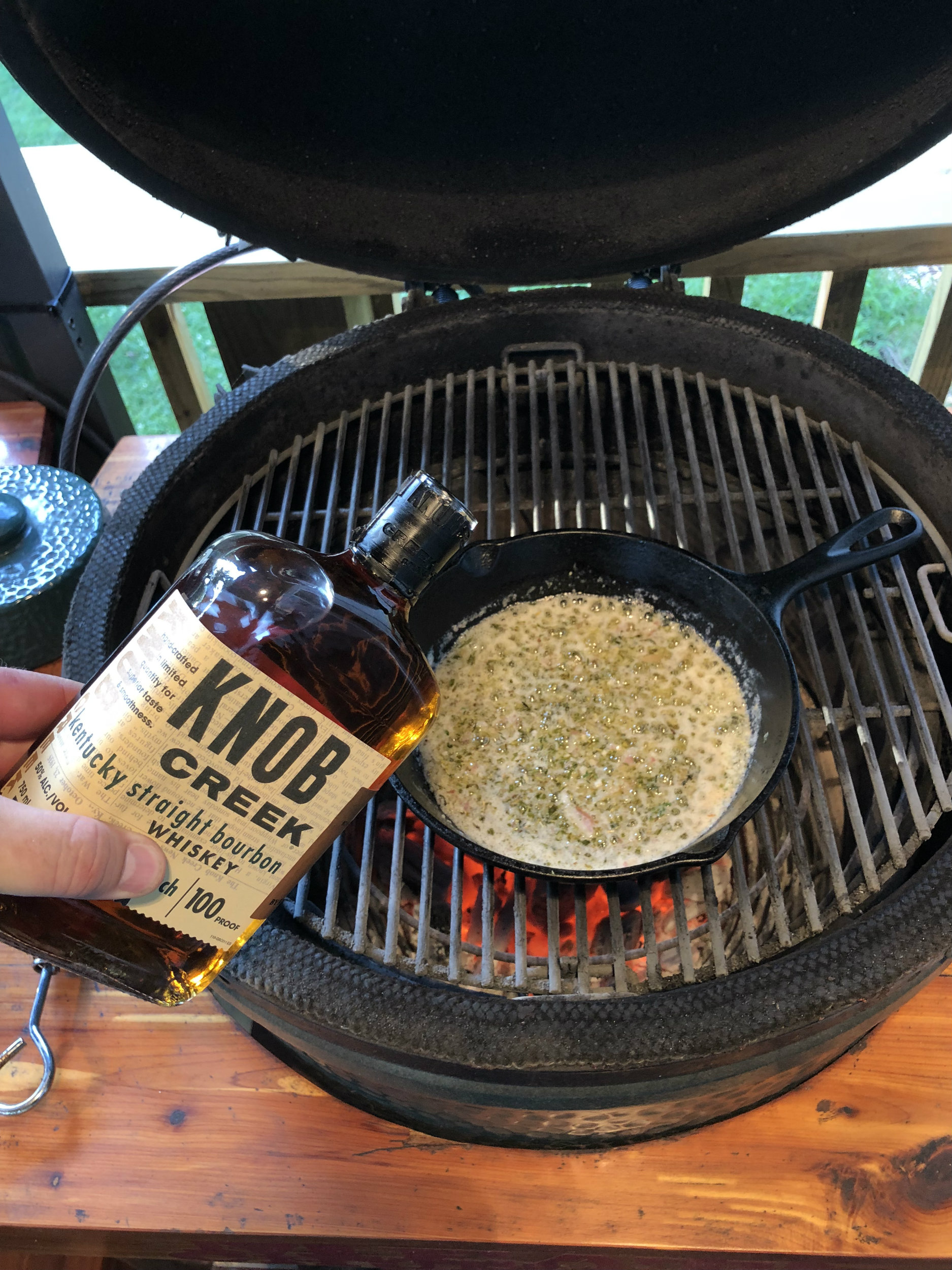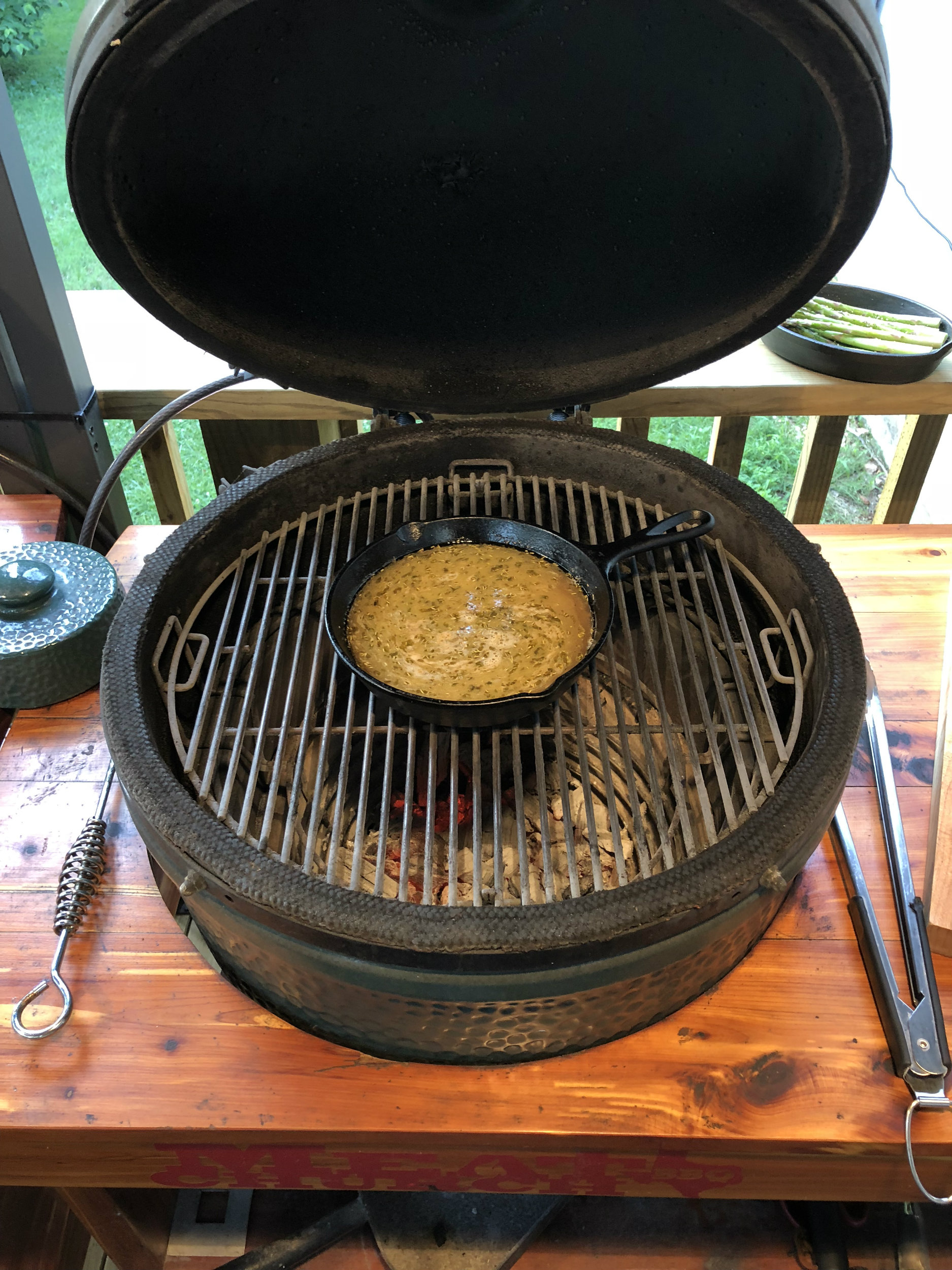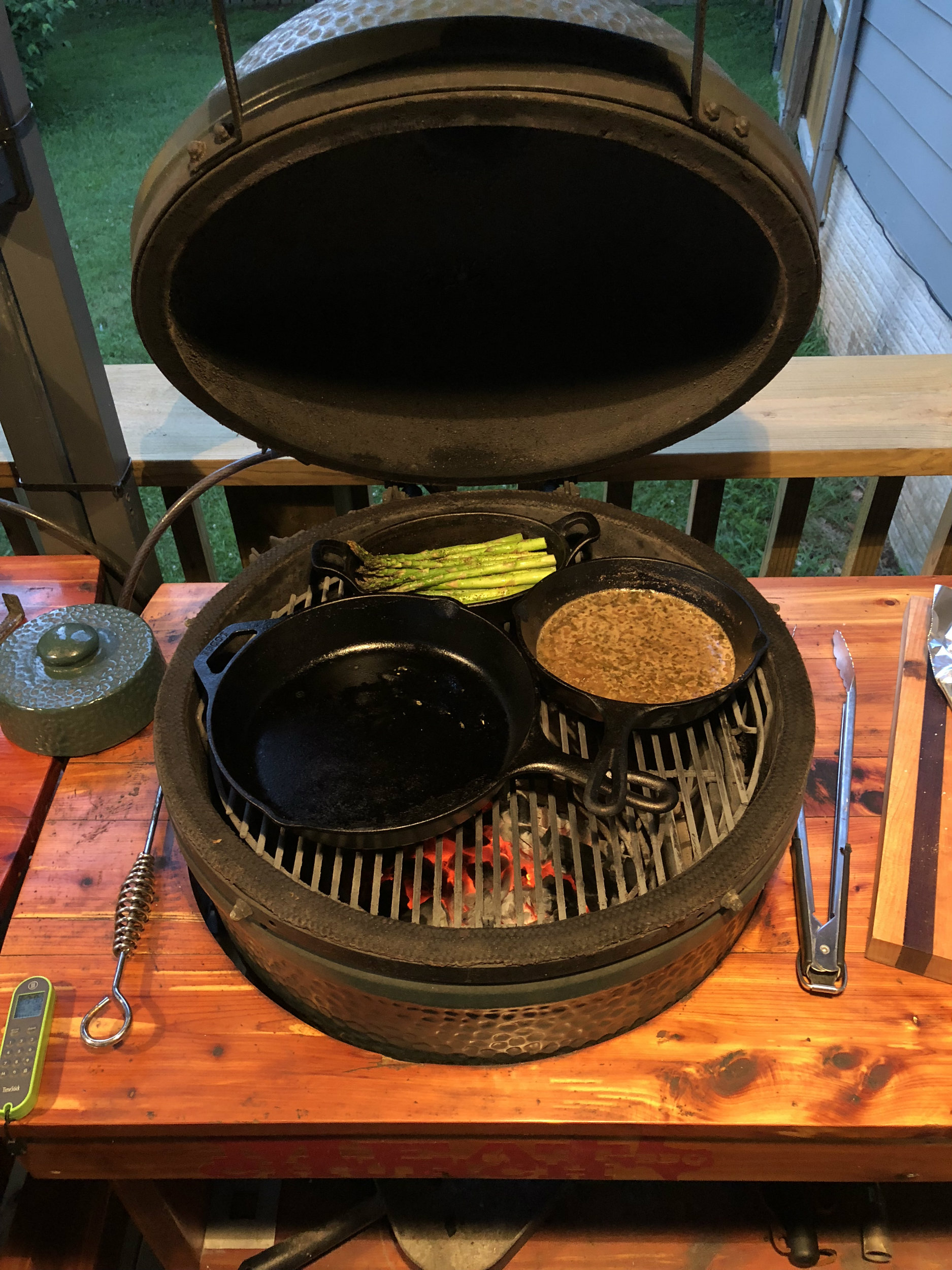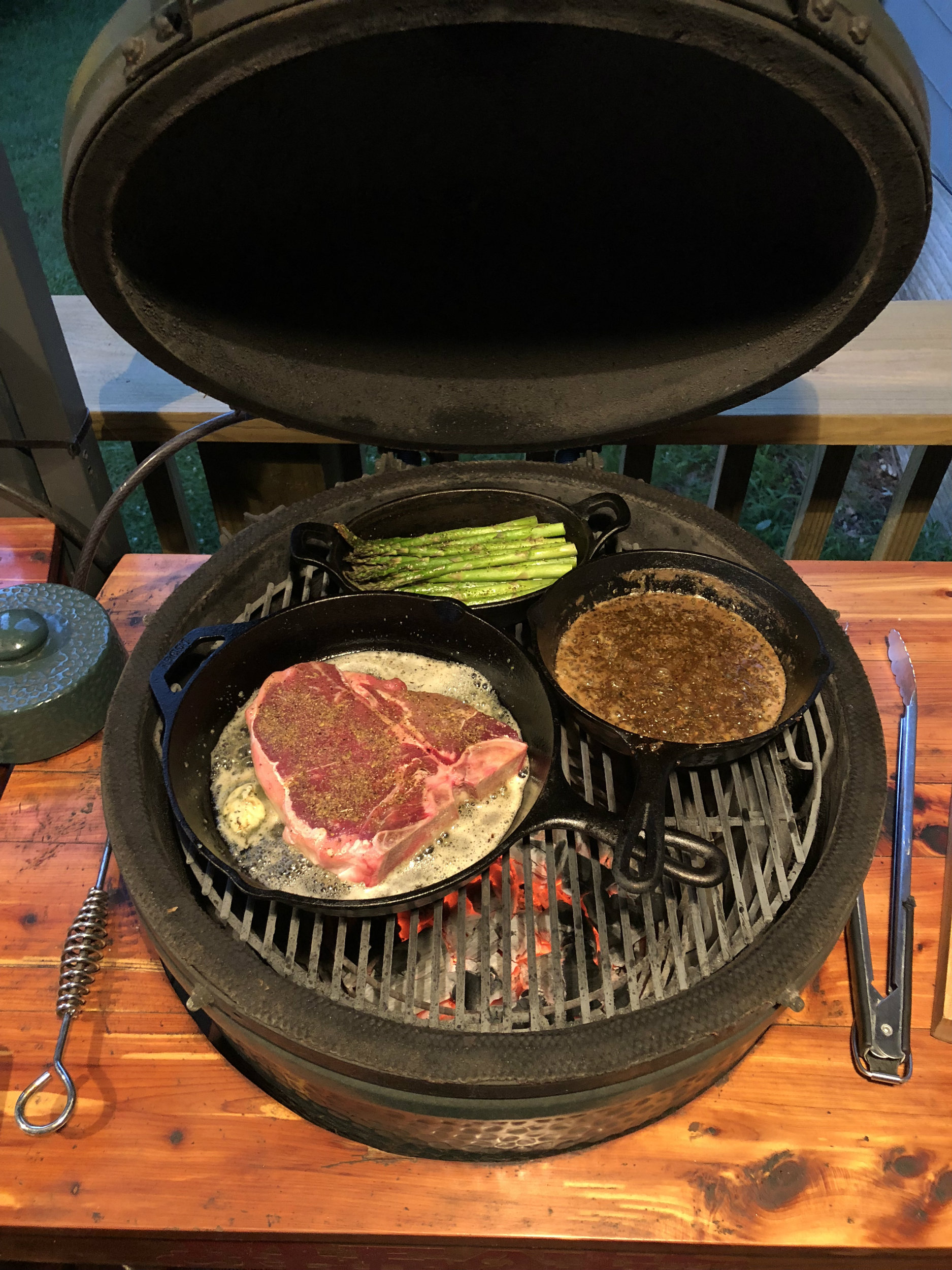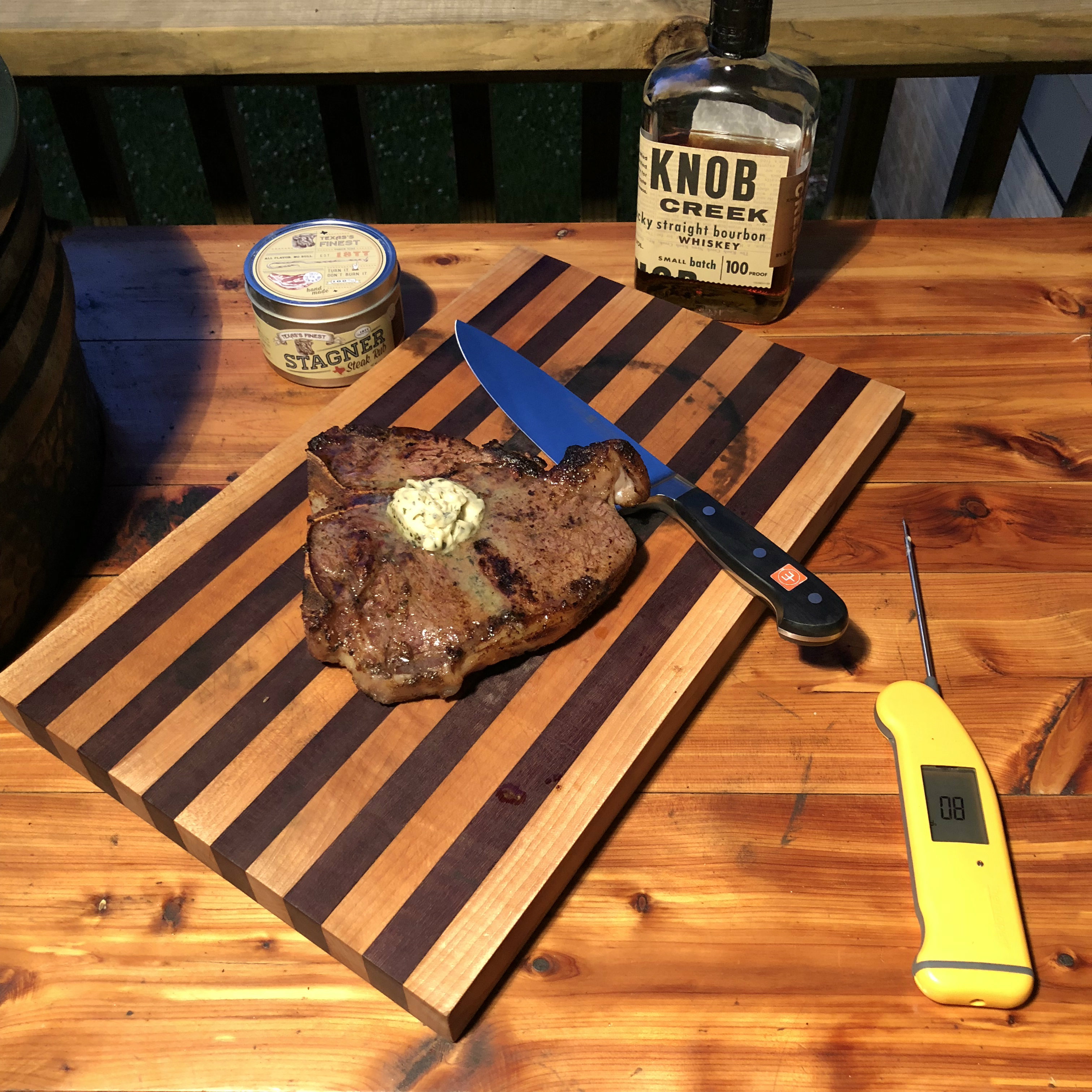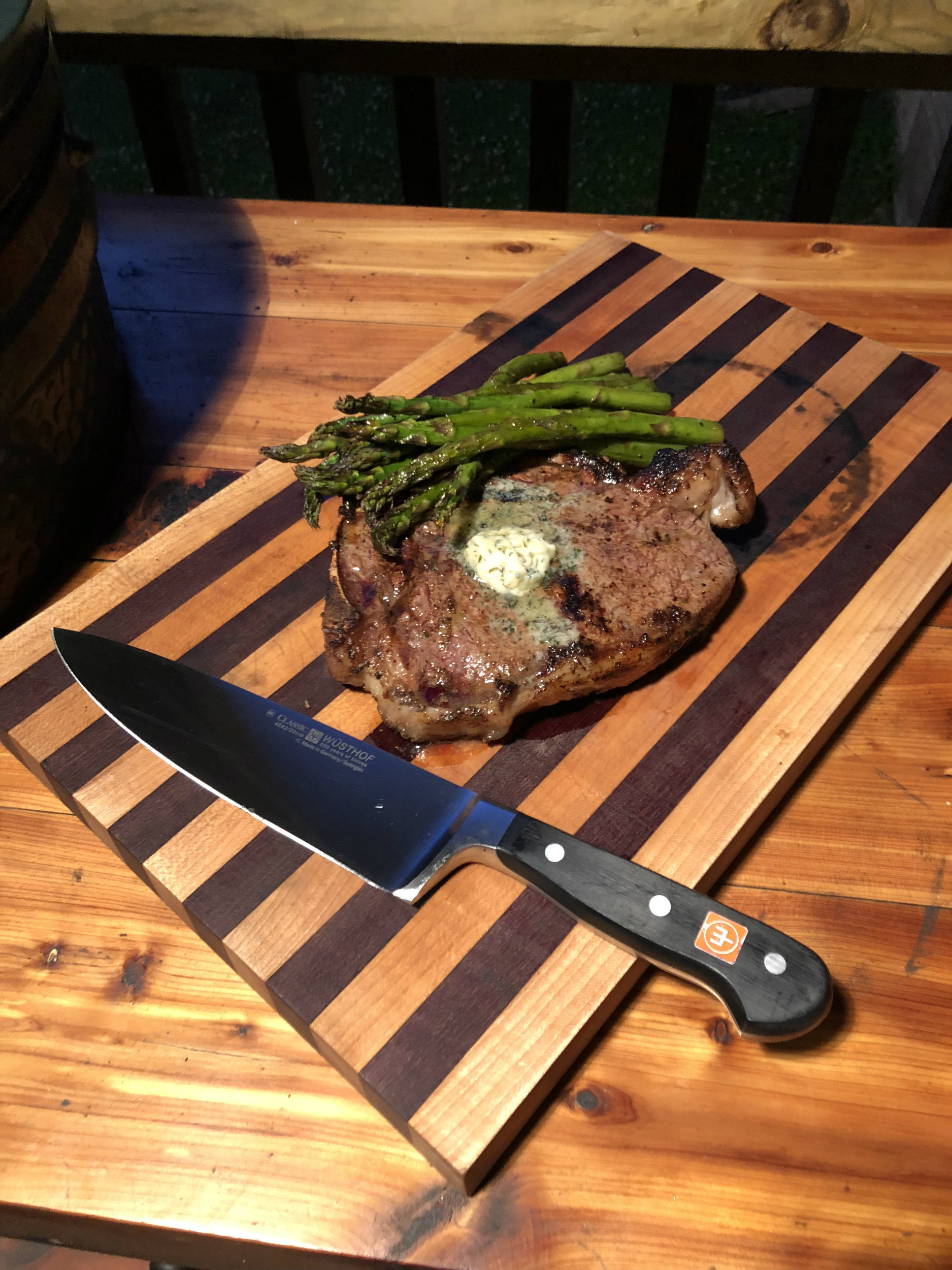 We want to know what you are cooking for the holiday? And perhaps equally important, what is your favorite celebratory beverage? Let us know in the comments!