Ah, the holidays are upon us! It's the most wonderful time of the year - unless you have that "hard-to-buy-for" someone (or someones) on your list! If that certain someone happens to be an Egghead, we can help! With no further adieu, here is our 2019 Holiday Gift Guide to the best gifts for Eggheads this holiday season!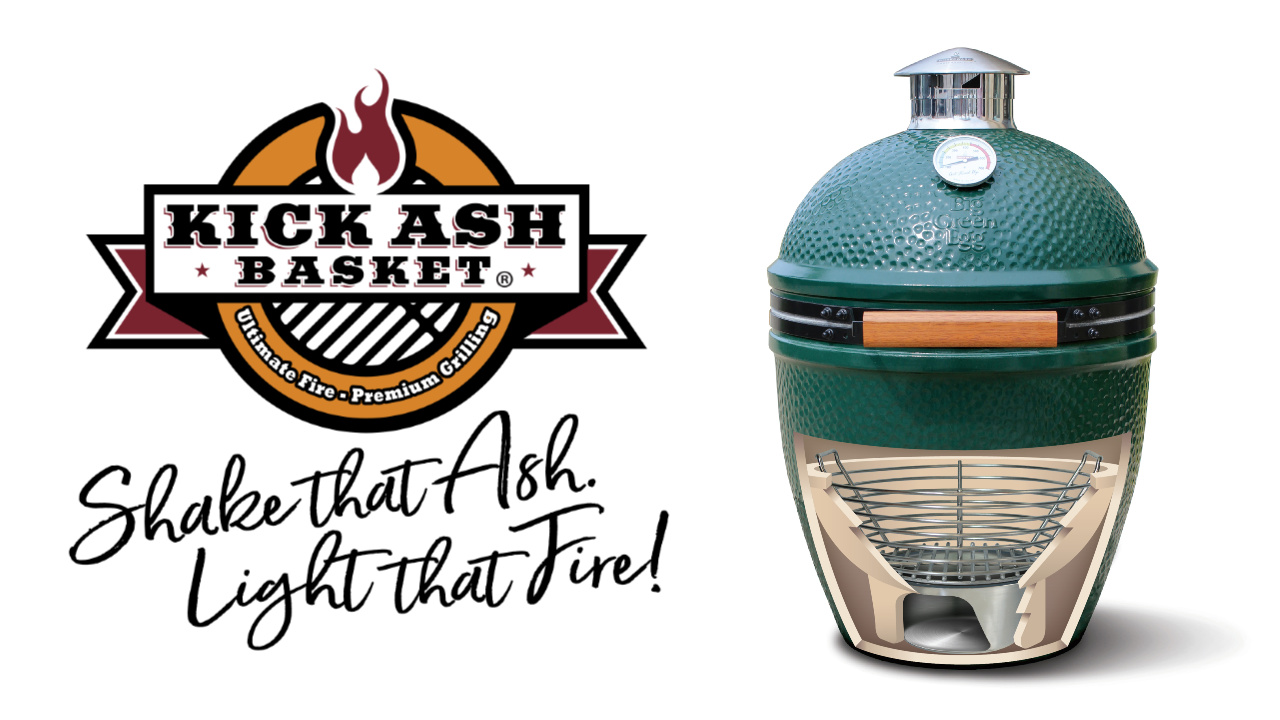 What if I told you there was a product out there designed to make cleanup of your grill almost effortless? A product that would not only allow you to clean out old charcoal and ashes quickly and cleanly, but would also help for airflow throughout your grill during cooking (to make for a better grilling experience overall)? There IS! The Kick Ash Basket and Can do all of this and more! If you want to up your grilling game, these couple of accessories are must haves.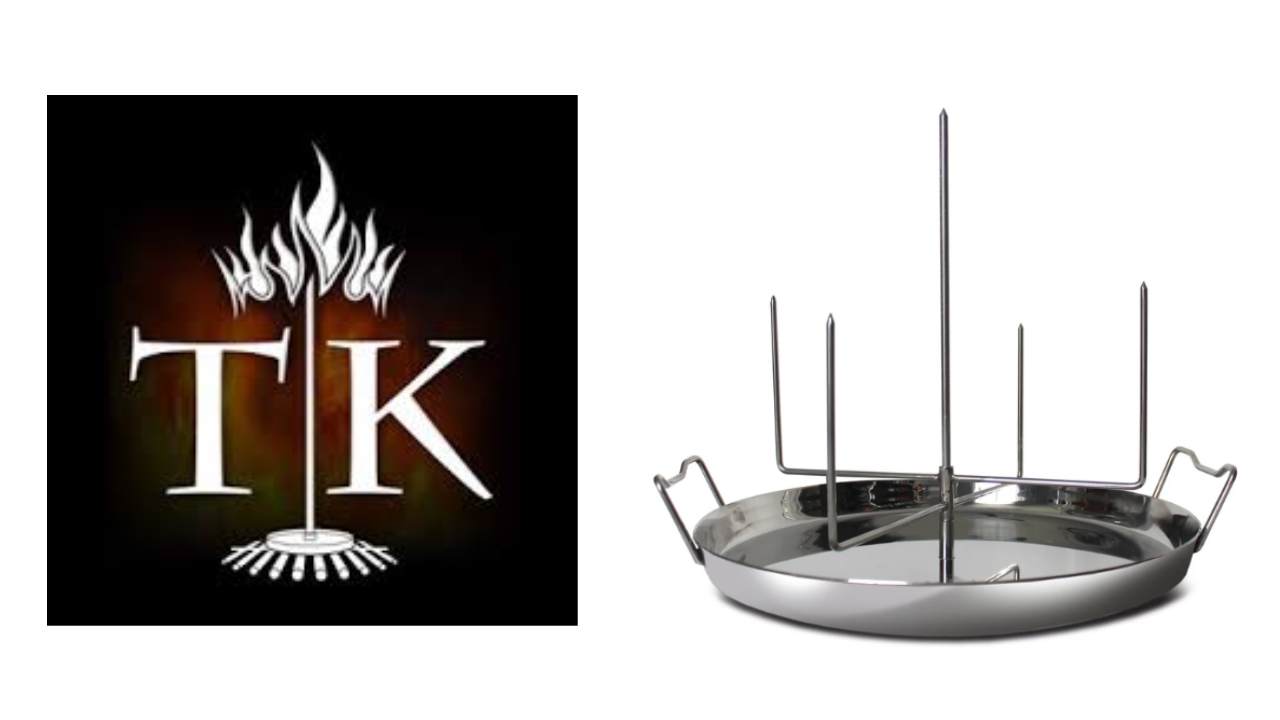 Tacos al pastor - need we say more? These delicious meats have changed up the way Eggheads think about grilling - in a good, no GREAT, way!
What's the best way to grill al pastor? The Trompo King!
Trompo King:
Comes with interchangeable 7" and 12" meat spikes
Made from 100% commercial grade stainless steel
Fits just about any grill or smoker
13.69" diameter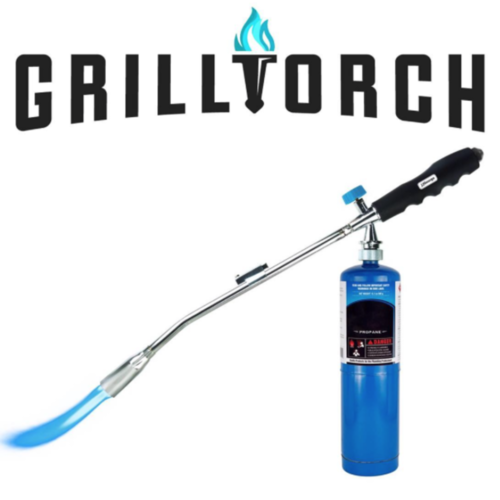 One of our best selling products, and for good reason! Light your grill faster and safer with the Grill Torch! Who has time to wait for your charcoal to get hot? No one! Now, there is no need to! This torch allows you to heat up your grill from almost 2 feet away, in about 1/3 of the time.
Seriously, not just for Eggheads: if you ever light a fire for any reason, this is the torch for you!
Just add a propane canister (available at retailers Nationwide for around $3-$5), and you are good to go!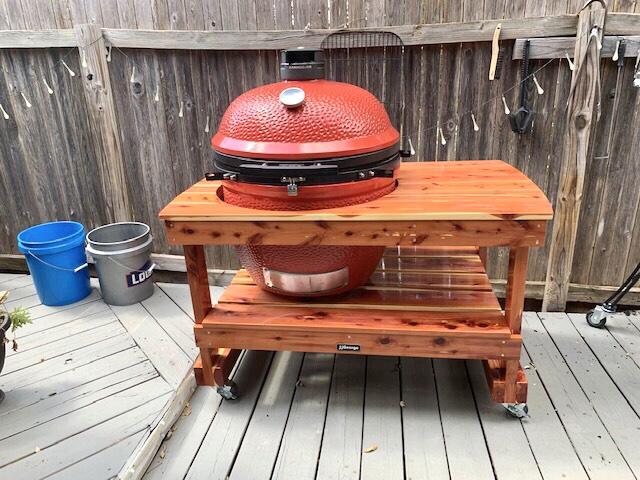 Where it all started: the tables! We are probably most well known for our Big Green Egg tables, but we also have several that are the perfect fit for a Kamado Joe. These gorgeous, handmade tables will be the envy of all his or her Egghead friends, and will make you the best gift giver in the entire world. Wrap them up Santa style - with just a big red bow.
Kamado Joe Tables are available for:
Kamado Joe Jr.
Kamado Joe Jr. Deluxe
Big Joe II
Big Joe III
Classic Joe (pre- & post-2017 models)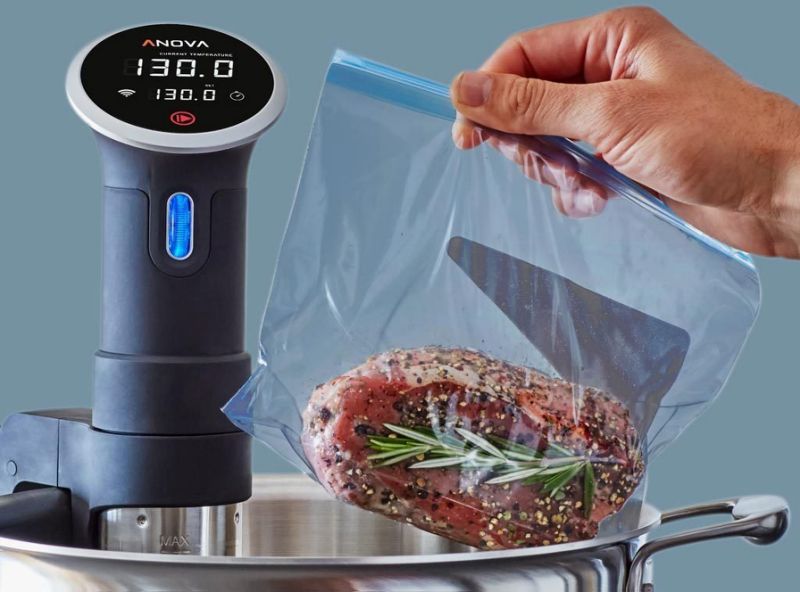 Did you know your oven's temperature can fluctuate by 20 degrees from the set temp? This fluctuation makes precision cooking not just hard to do, but pretty much impossible. And if you want the perfectly-seared rare steak - it's only a three degree difference from your buddy's medium steak. While many people like to blame the chef when things aren't done properly, in reality: it's their cooking equipment.
Enter the Anova Sous Vide. Game changer. Just pair this amazing device with a smart phone, get a pot with water, and you'll start seeing perfect results, every single time.
The only charcoal we recommend for our Egghead friends! Medium-size pieces provide more surface area, making it easier to reach high-searing temps, and its special hardwood blend makes it easier to reach those high temps in a shorter amount of time.
And right now, you can say you're giving him coal for Christmas! Win, win.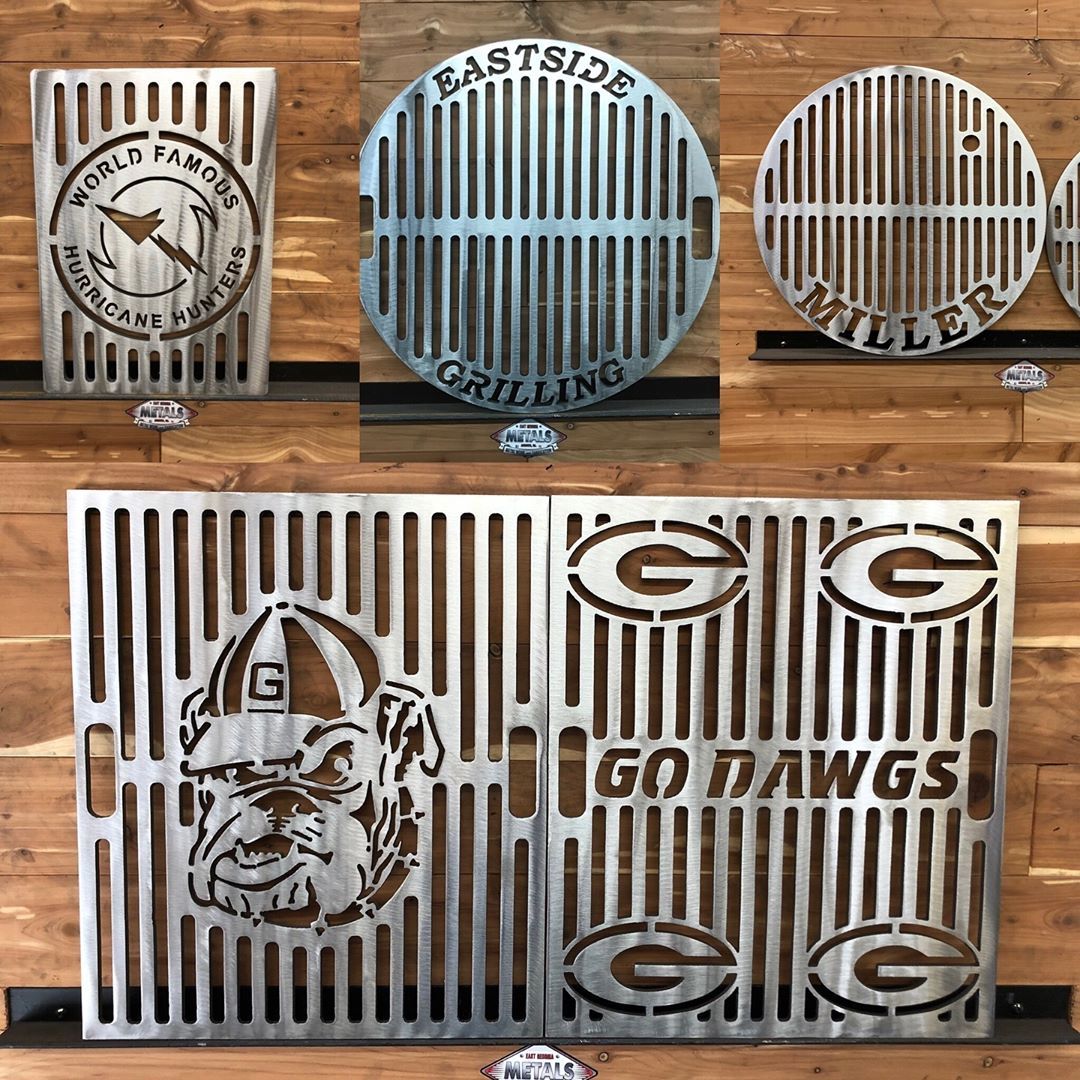 Custom Grill Grates by East Georgia Metals
For the Egghead who has everything, these custom grill grates would be the perfect "thing he wouldn't buy for himself" addition to his grill! Fun and functional, these are bound to be a hit! His team, his last name, his dog - whatever else he's passionate about (besides grilling, of course), they can do it!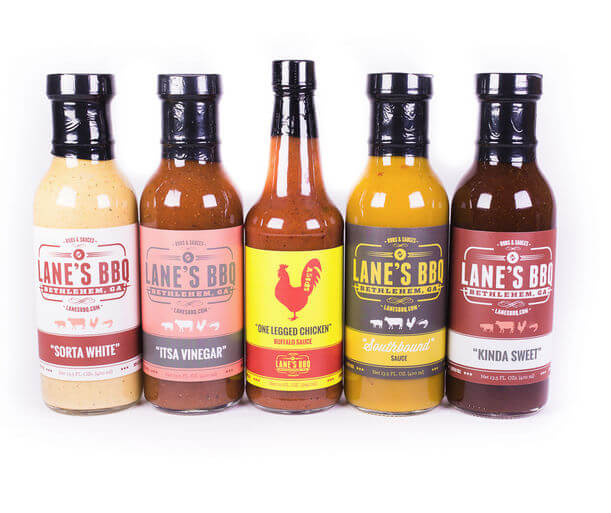 We know that everyone has their favorite sauces. We try out a lot of them, and we are happy to point this set out. It's the real deal, complete with flavors to fit all your tastebuds. And seriously - One Legged Chicken is the best wing sauce on the planet. Hands down. Wings down, too. Try the set and let us know what your favorite flavor is!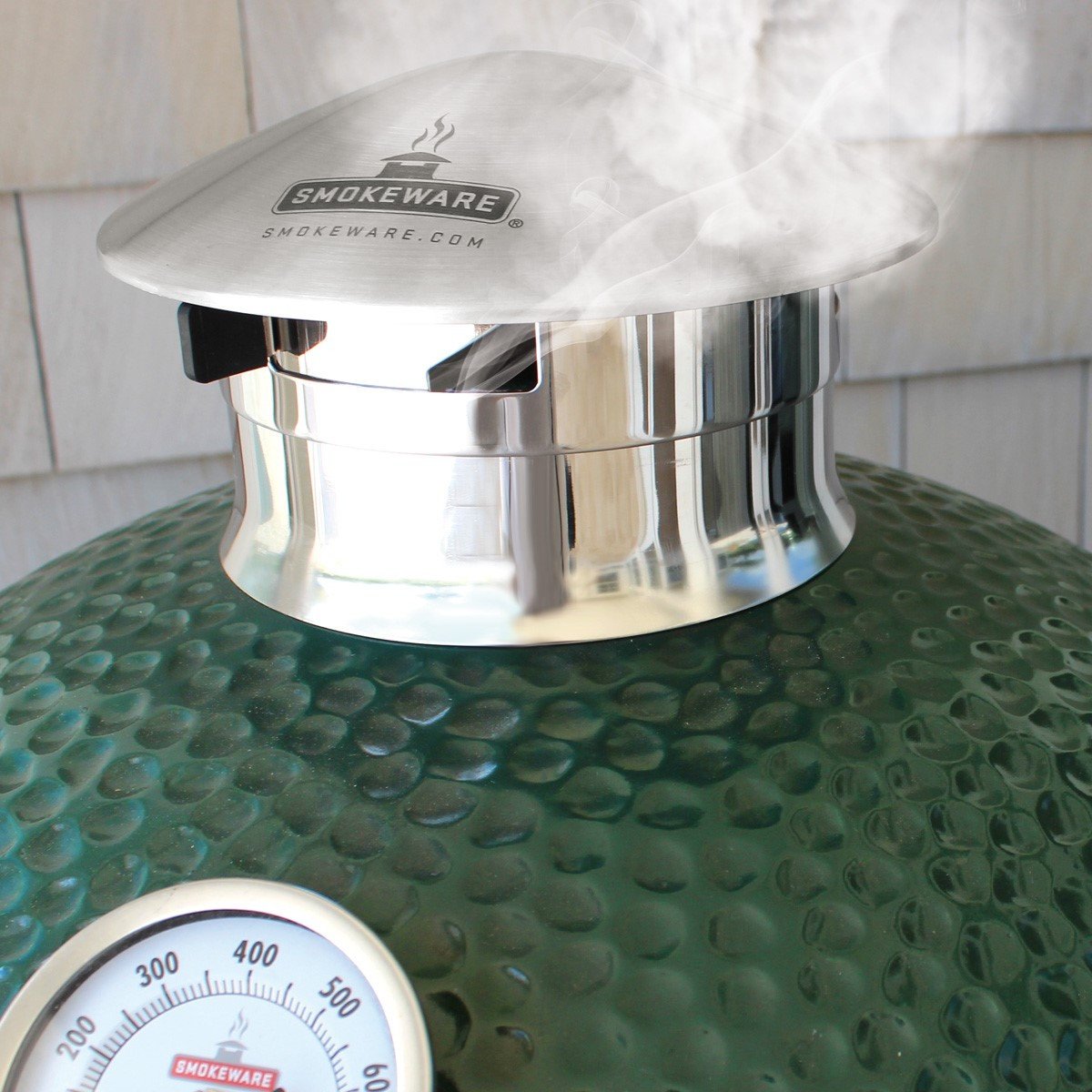 Rainy day blues got you down? Go fire up the Egg! This Stainless Steel Chimney Cap keeps the rain and snow outside of your grill and keeps your delicious food safe and secure inside, no matter what mother nature throws at you. Not only is this Green Egg Cap great for rain, but it also makes regulating temperature a breeze. The vent setting does not change no matter how many times you lift the lid to check on your BBQ masterpiece... which is a nice upgrade from the floppy daisy wheel in itself!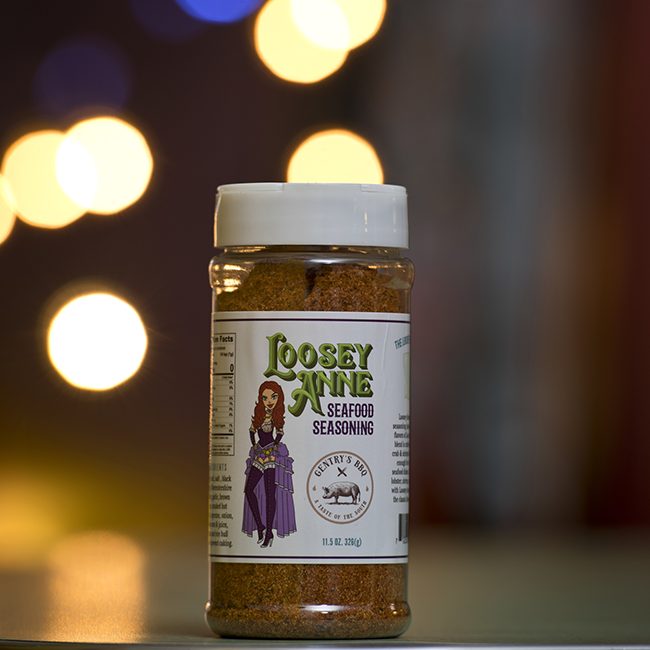 Loosey Anne Seafood Seasoning (Gentry's BBQ)
Inspired by "the robust flavors of Louisiana." So, a little bit Cajun seasoning, a lot bit amazing, this spice blend is perfect for gumbo, crab/shrimp boils, and really, all your favorite seafood meals! Try out these classic flavors from the bayou on your shrimp, scallops, fish, lobster, and more. You'll find yourself cooking them more often!