We get a lot of great questions at JJGeorge and one of the most popular is... "Can I use my Big Green Egg in the rain?" The short answer is yes, but let's dive a little deeper into some of the tips and tricks to make sure that when the storm comes in, the Egg stays hot!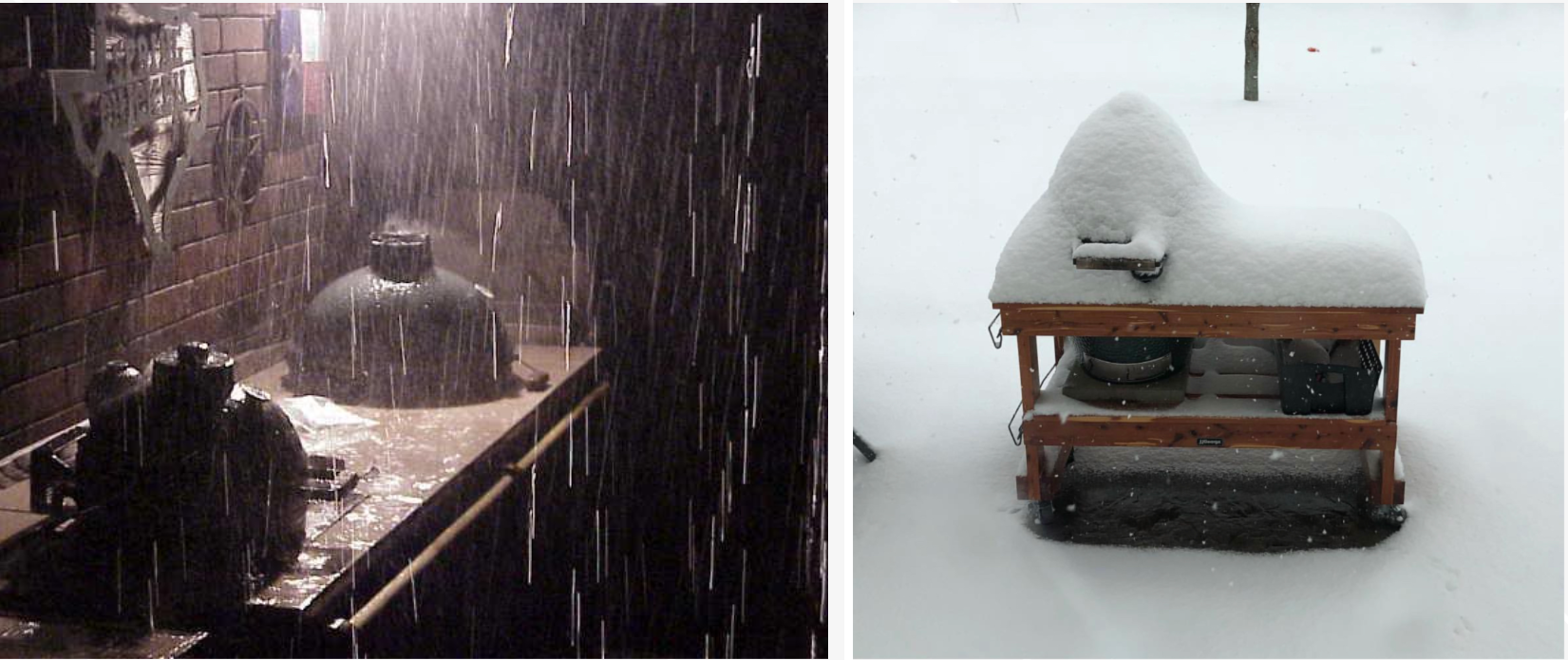 To start with, Big Green Egg states that due to the kamado's high tech ceramic composition, it is perfectly fine to cook in the rain or snow and it will not affect the integrity of your grill whatsoever. Even on the coldest of days the Big Green Egg has no trouble maintaining its internal temperature. JJGeorge tables are also fine to use in all weather conditions and are completely finished with outdoor spar-urethane. We do recommend using a cover to protect your grill, table, and accessories when not in use.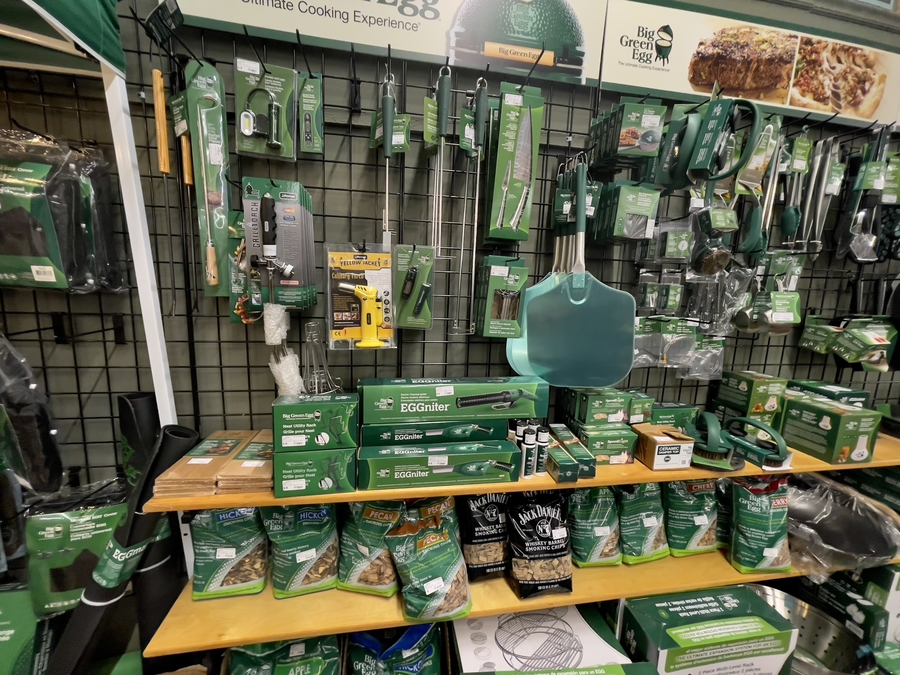 Keep the inside of your kamado DRY!!! Given that rain on the exterior of the Egg is no biggie, it is a different story if the rain gets inside of your grill. Rain on the inside can ruin a delicious meal and make a soggy mess of your charcoal. Also, the internal ceramics of the Big Green Egg are porous and if water is to get inside of the grill, freezing temperatures while the grill is not in use can cause your Egg to freeze and crack. There are a few ways to insure that no rain gets into the Egg, but the best solution is to pick up a Smokeware Chimney Cap (We have them right here). This is a must have for rainy day grilling and ensures that your Kamado grill stays nice and dry inside whether you are using it or not. Another huge benefit of the Smokeware Cap is that it holds its vent setting when opening and closing the lid of your Egg. This keeps you from having to adjust your daisy wheel each time you check on your food. The Smokeware Cap is stainless steel, will not rust, and is easy to clean... just spray it down annually with some oven cleaner and it will look as good as new for years to come.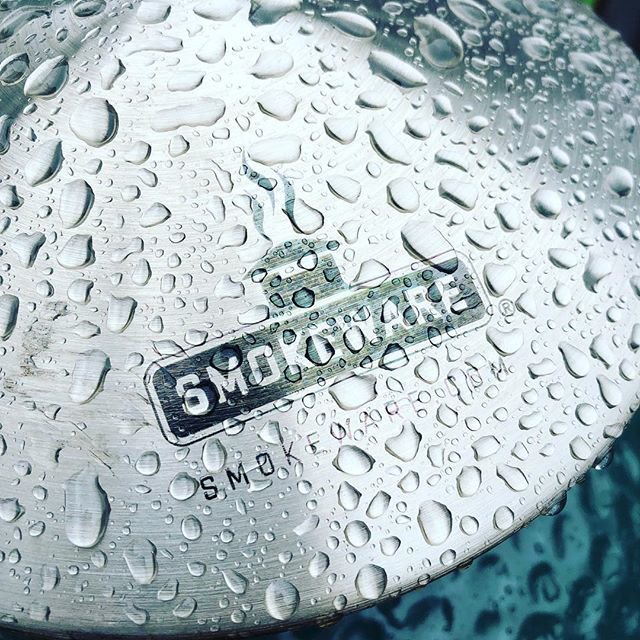 If your Big Green Egg does get wet inside, do not panic! Remove the wet charcoal and dry it out as best you can with a rag or towel. Afterward, light a small amount of charcoal and heat the grill up slowly keeping the temperature under 350 degrees. This will allow the moisture that is embedded into the ceramic to gradually evaporate.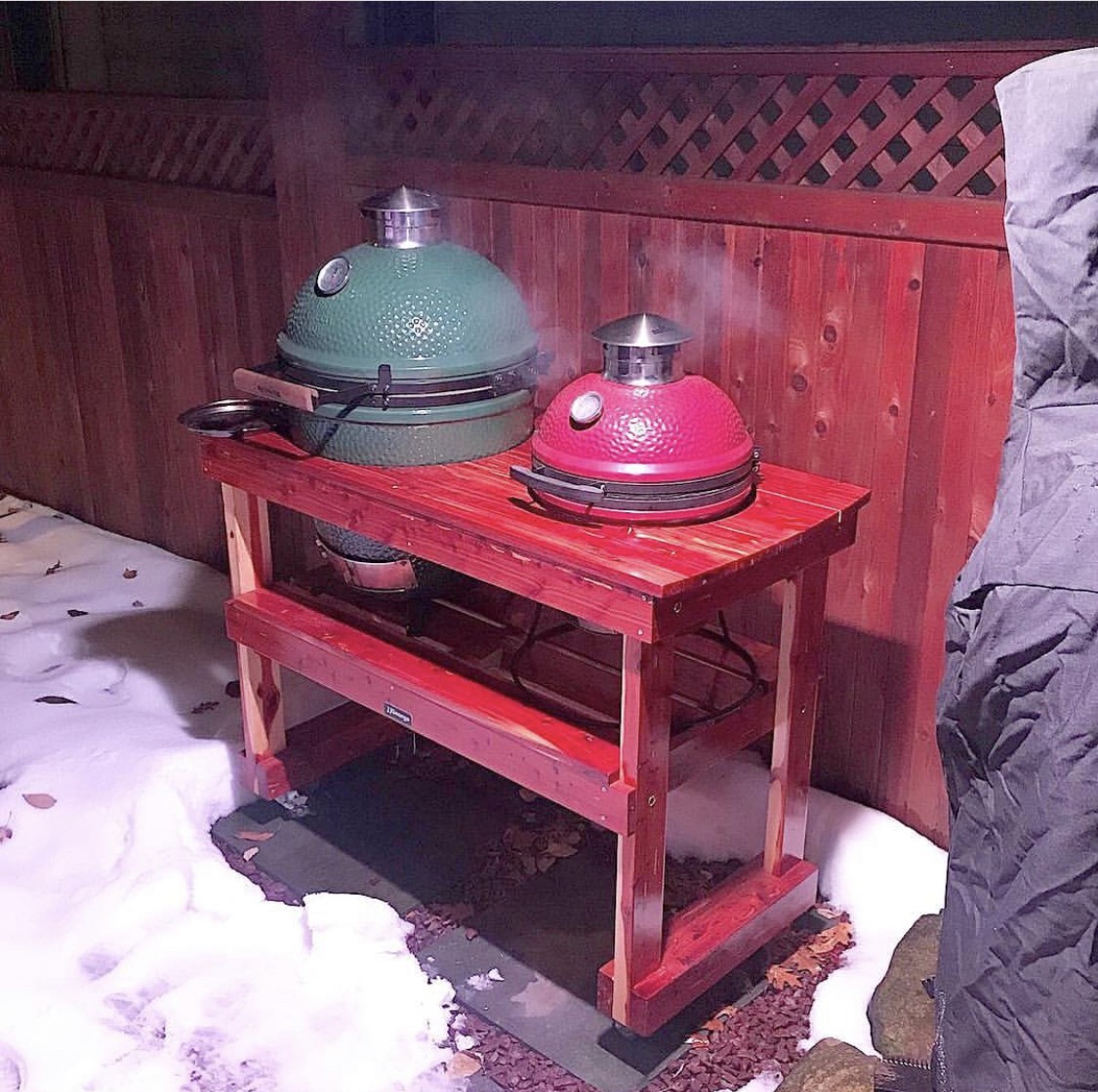 Thanks so much for visiting us and please leave us comments below to let us know how we are doing? If you have any tips or tricks to help us all along our backyard BBQ journey please feel free to share!
Happy Grilling.... rain or shine!