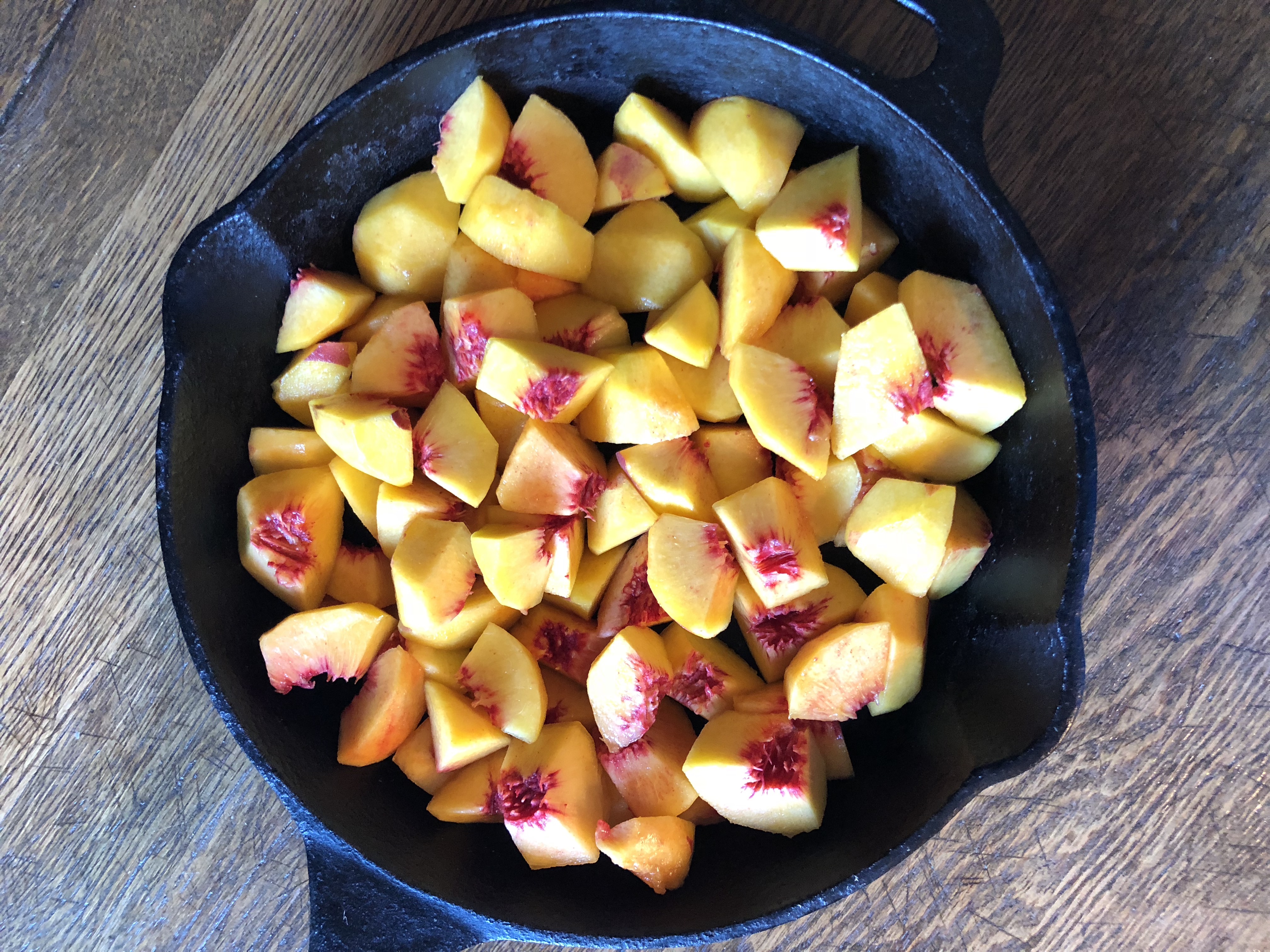 Peach season is in full swing for now, but it won't last forever. Grab them while you can and make this version of grilled peach cobbler for a delicious summer treat. Anyone can cook a peach crisp in the oven, but cooking it on the Egg will give it a unique flavor that will have all your friends talking (that is if you choose to share).
Cast Iron Peach Crisp
Ingredients:
6 ripe peaches, peeled and cut into chunks
1-2 Tbs lemon juice (juice of half a lemon)
2 Tbs pure maple syrup
1 cup all purpose flour
1/2 cup brown sugar
1/2 cup granulated sugar
1/2 tsp ground cinnamon
1/8 tsp ground nutmeg
1/4 tsp salt
1 stick cold butter
Directions:
Preheat Big Green Egg to 350.
Place cut peaches into a cast iron skillet (we used the 10" size). Squeeze in the juice of half a lemon (add the zest for extra zing), and add the maple syrup. Stir the peaches in the pan so that they're coated. In a medium bowl combine the flour, brown sugar, granulated sugar, cinnamon, nutmeg and salt. Once combined, cut the butter into small pieces and add it to the flour mixture. Using a fork or pasty cutter, begin cutting the butter into the mixture until it is a crumb-like texture. Pour mixture evenly on top of the peaches in the skillet.
Cover with aluminum foil and place on the grill for 15 minutes. Remove foil and cook an additional 20-30 minutes, or until the top is golden brown and crisp to your liking. Allow to cool for a few minutes, then serve. Don't forget a few scoops of vanilla ice cream on top!
Recipe adapted from The Pioneer Woman