Posted by JJ on 21st Sep 2021
What's Better?... Smoked Chicken Wings or Crispy Chicken Wings?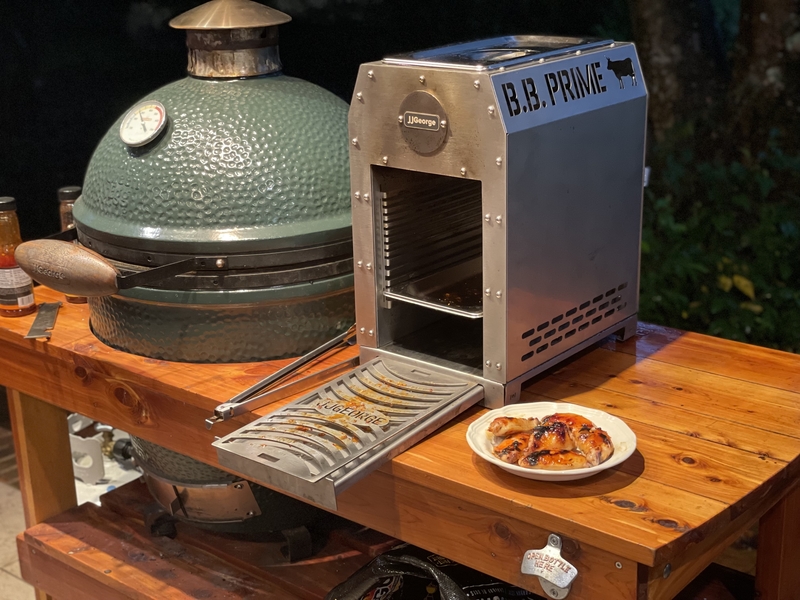 Why not have both!!!
In this edition of Grillmaster Tips we are going to pair up the Big Green Egg and B.B. Prime to cook some of the tastiest wings that will ever touch your tongue!
From the Store:
- Fresh Chicken Wings
- Your Favorite Wing Sauce (We went with Asian Zing and Honey BBQ from Buffalo Wild Wings)
Tools of the Trade:
- Big Green Egg loaded with FOGO Charcoal (Also works great with a Traeger or other pellet grill)
- B.B. Prime Salamander Broiler (The Ultimate Searing Machine)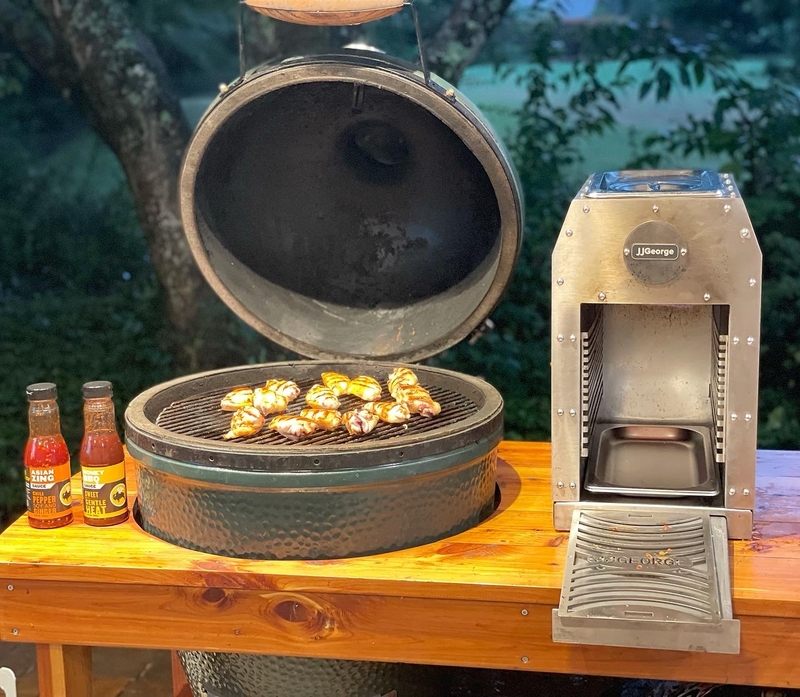 This recipe is about as easy and delicious as they come:
1. Marinate wings in your favorite sauce.
2. Set up your Egg for indirect cooking at 325°F and add some pre-soaked wood chips for smoke flavor.
3. Place wings on your Egg for 40 minutes flipping them at the 20 min mark.
4. Fire up B.B. Prime and set on medium heat.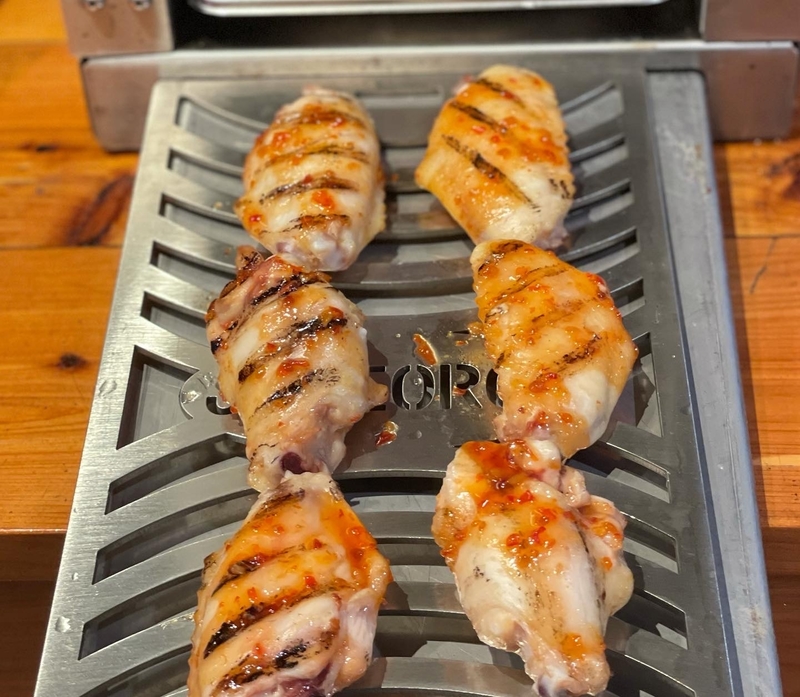 5. Transfer 6 wings at a time from Egg to B.B. Prime grill grate and top with a dab of sauce.
6. Insert Wings into B.B. Prime (4th slot from top) for 2 minutes on each side until wings start to turn dark brown and crispy.
7. Remove, top with another dab of sauce, and pair with Football and Cold Beer!
Pro tip: If you are smoking a lot of wings, place finished wings in the upper warming pan of the B.B. Prime to stay warm and crispy, while the rest of your wings are cooking.
Thanks so much stopping by and joining us today! We love to make outdoor living better, so please let us know if you have a request for our next blog, or if we can do anything better.
Happy Grilling!
-The JJGeorge Team