Posted by JJ on 9th Jan 2022
What is the best way to clean my B.B.Prime Salamander Broiler?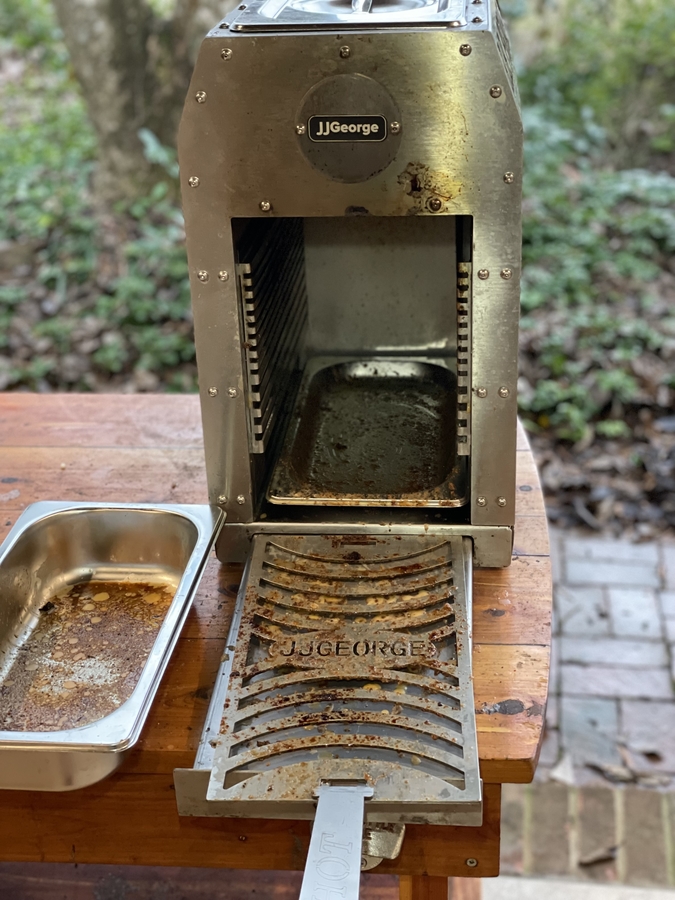 This is one of the most common questions we get from new B.B. Prime owners. It is actually really easy, but we figured we would run through the steps real quick for anyone else that might be asking this question.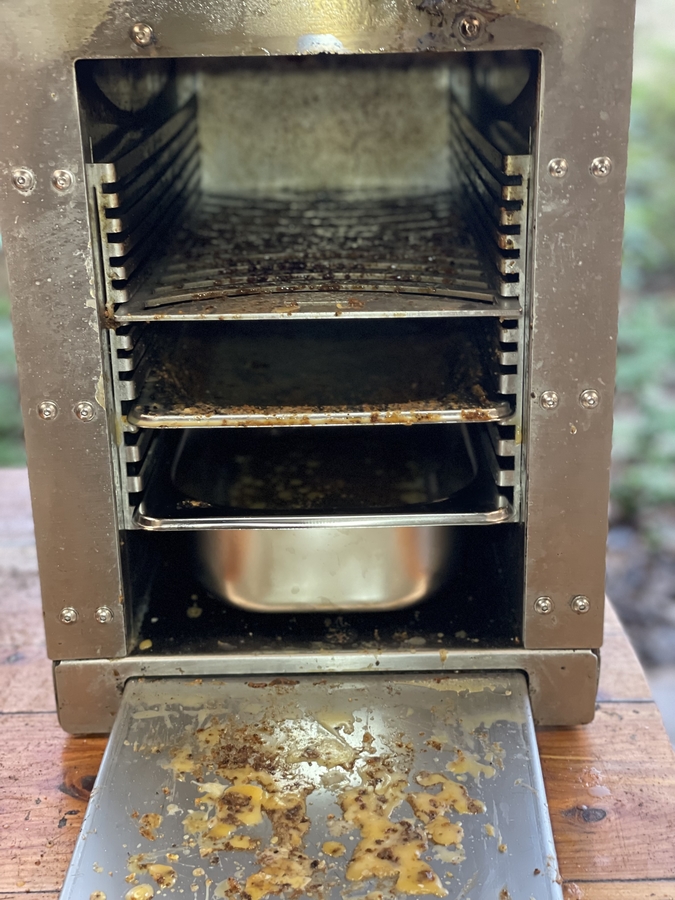 Melt The Grease & Wipe it Down
If your B.B. Prime has had enough time to cool off, the grease and butter will harden. It is much easier to wipe off when it is in liquid form! Just fire the broiler back up for a few minutes and melt everything (note: this goes for the drip pan too... just slide it back in and heat it up). Once everything is liquified, turn the grill off and you can wipe the grease and butter right off with a paper towel (see video below).
Dishwasher Safe
All B.B. Prime components are made of 304 stainless steel so once wiped down, throw the grill grate, drip pan, warming pan, and grate tool in the dishwasher to get them squeaky clean. Once its done, put everything back in the B.B. Prime and you are ready for your next cook!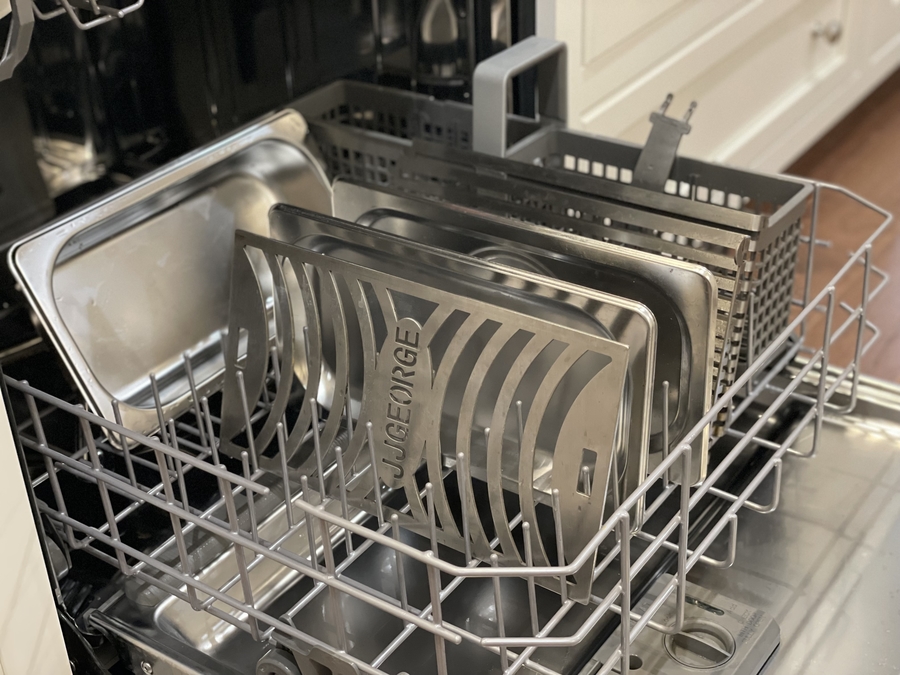 Get Back to Cooking!
Now that your B.B. Prime is nice and clean, its time to get back to what really matters! Cooking world class steaks, seafood, and chicken! If you need a B.B. Prime today is your lucky day! Click the link above to grab a B.B. Prime and we'll throw in a free cover for your grill as well as your propane tank!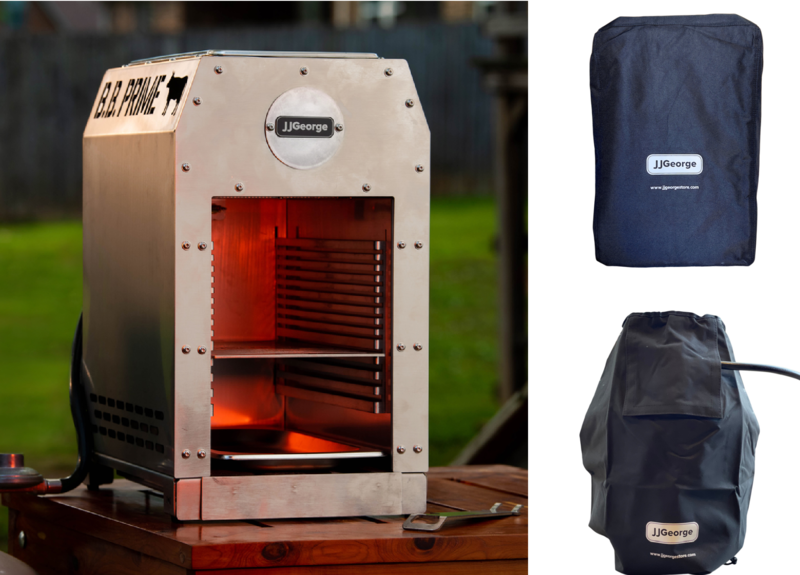 Thanks so much for reading and as always, shoot us an email and let us know how we are doing... sales@jjgeorgestore.com
- Your friends at JJGeorge