Posted by JJ on 11th Jan 2021
What makes high-end restaurant steaks like Ruth's Chris so good?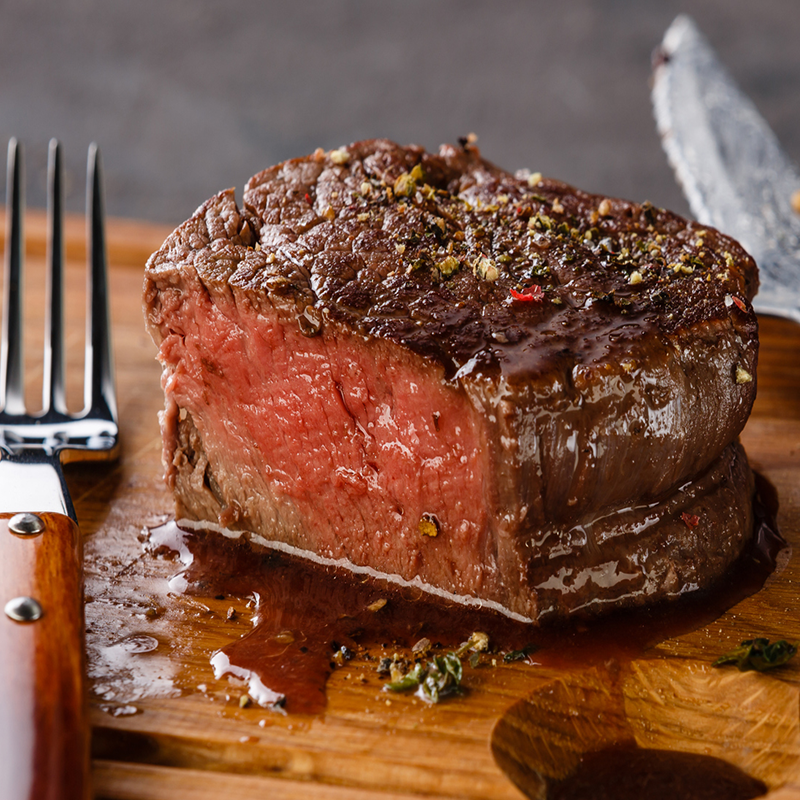 If you have ever dropped $200 bucks at a fancy restaurant for a delicious meal and asked yourself the question "Why can't I cook a steak like that at home?" then this edition of Grillmaster Tips is for you. Most of your more expensive steakhouses are equipped with a salamander oven in the commercial kitchen and this gadget is where the magic happens.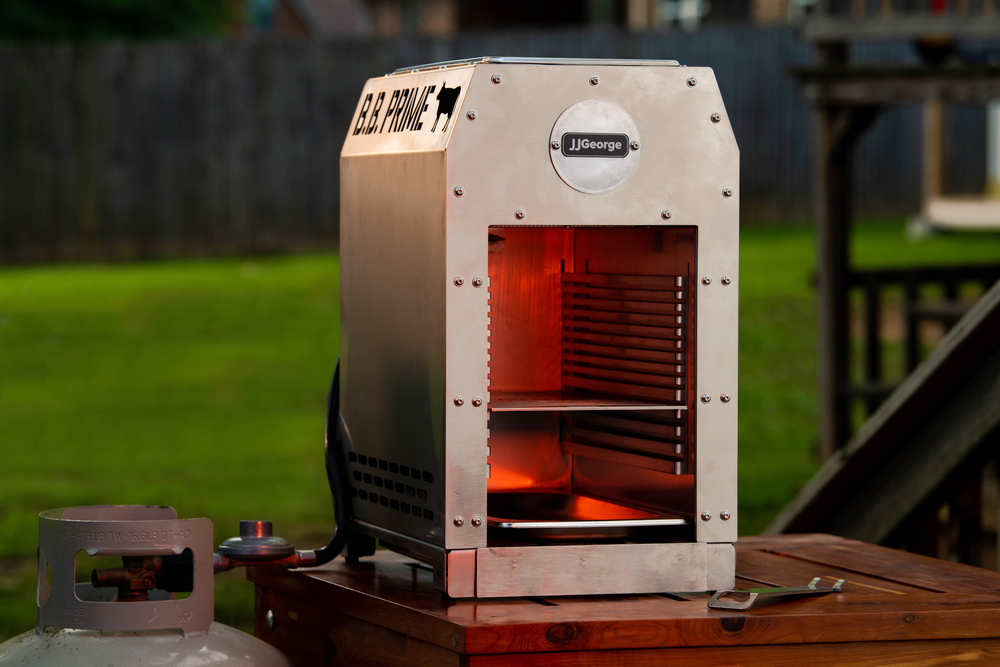 If you watch cooking shows on TV then you probably know where this is going. The salamander is a broiler that can reach temperatures of 1500°F, which makes all the difference in the world when it comes to searing steaks, chicken, and seafood. The oven in your home maxes out at around 500 degrees and if you get your BBQ grill north of 800 degrees, you run the risk of burning off your arm hair and eyebrows!!!
Why is it called Salamander Oven?
The ancient greeks used to throw damp logs on a fire and awaken hibernating salamanders that were in the logs... talk about a rude awakening! For some reason, early pyros thought that the salamander was born out of the fire and lived in the flames. When they devised a cooking method by placing a metal shovel in the fire to heat up and holding it over their food to cook, they named it after the poor little amphibian who sleeps in wet logs.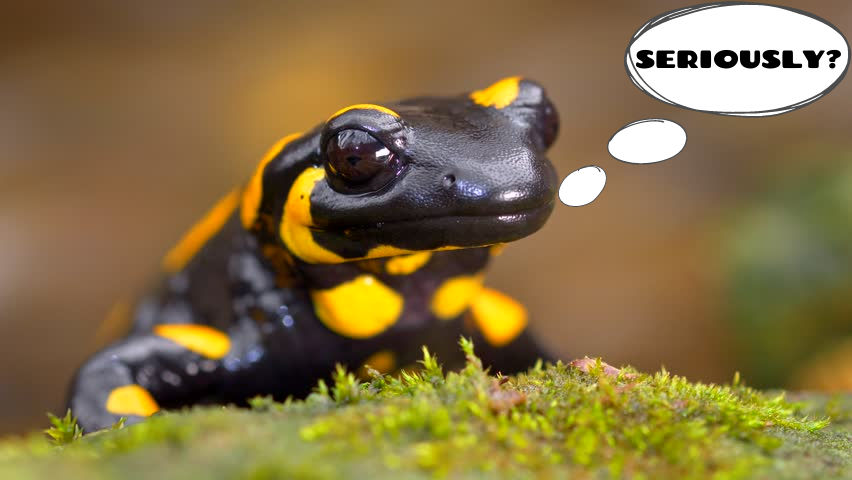 It's B.B. Prime Time!
Now it's time to reveal the secret to cooking a $100 dollar steak at home and saving yourself a pile of cash. The B.B. Prime salamander broiler by JJGeorge is your ticket to high-end steaks in your own backyard. For the price of a trip for two to your favorite steakhouse... You can cook your own world class steaks, chicken, and seafood and be the talk of the neighborhood!
Ingredients
Your favorite steaks. Hint: look for a USDA Prime or Angus beef steak with plenty of marbling. The more marbling the better. If you happen to come across a Wagyu beef steak, they are amazing!

One tbsp butter per steak

Kosher Salt & Black Pepper


Parsley... if you are fancy like that?
The Process to the Perfect Steak
Bring Steaks to Room Temp - Set steaks out for 20 mins to an hour before cooking to bring them up to room temperature. Pat the steaks dry with a paper towel and season with salt.
Pre-Heat - Fire up the B.B. Prime Salamander Broiler to high and give it about 5 mins to pre-heat to 1500 degrees Fahrenheit. Leave cooking rack out of grill while it pre-heats. We only want to cook the steak from the top.
Melt Butter - While pre-heating place your butter in the lower drip pan to melt and add your black pepper to the butter.
Sear - Place steaks on grill grate and slide into B.B. Prime with grate tool and get it as close to the infrared flame without touching it. Leave in for 90 seconds - 2 minutes until you can slide the grate out and see a nice sear on the steak. Once seared, pull grate completely out and set grate on pull out resting tray. From there you can flip the steak and repeat the process for the other side.


Butter Bath

-

Once your steak is seared, use a pair of tongs to give your steaks a quick butter bath in the drip pan. Just place them in quickly on both sides to get a good coat of butter.

Finish Cooking - Now that the steak has a nice buttery crust, turn the grill temperature down and slide the steak back in to finish cooking on a lower rack at a lower temp to get the center of your steak just right. Personally, I always shoot for 125°F... the temp will continue to rise while resting.
Rest - Place your steak on a plate for 5-7 minutes before serving to rest and let the juices redistribute throughout the meat. Pro tip:

Make a loose fitting tin foil tent over your steak/plate while resting to keep everything warm and juicy!

Serve - Spoon a little bit of the melted butter and steak drippings on your plate and place your perfectly cooked steak on top. Spoon a little more melted butter on top of your steak and sprinkle with a little salt and pepper. Throw in a pinch of parsley and your favorite side or two and dig into your beefy masterpiece!
**Temp Guide: Rare 120°F, Medium Rare 130°F, Medium 140°F, Medium Well 150°F, Well Done 160°F
About B.B. Prime: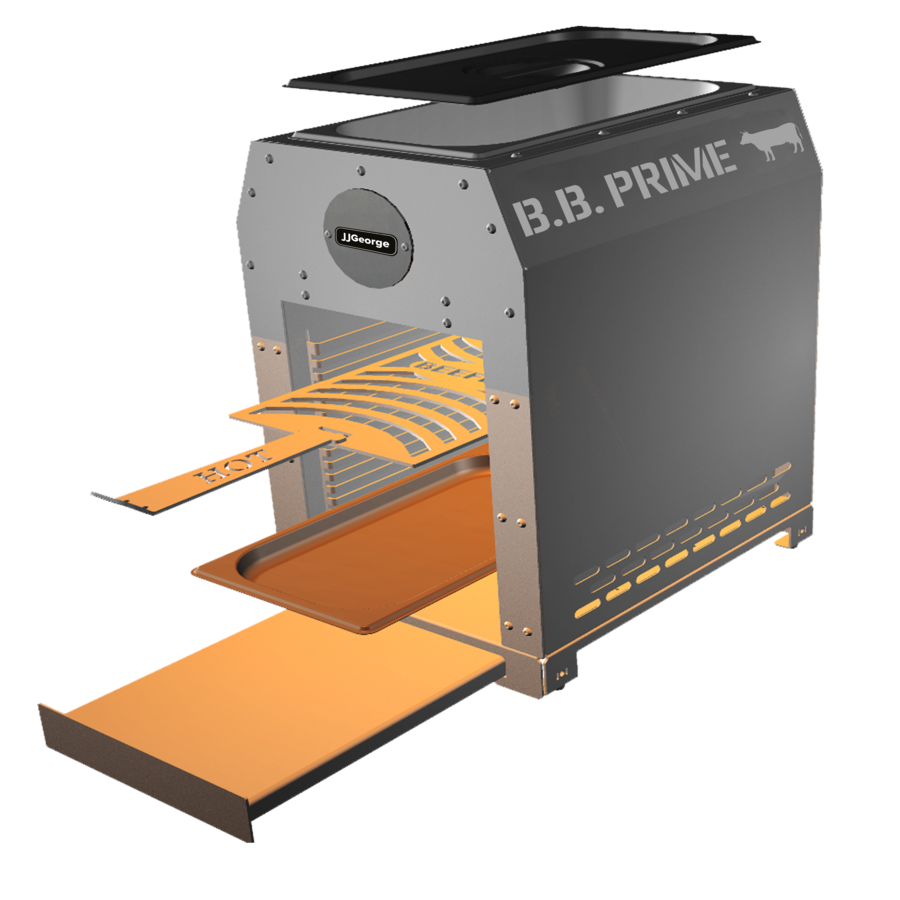 Dimensions: 11" Wide x 18" Tall x 18" Deep
Weight: 38lbs
B.B. Prime Features
1500 Degree High-End Broiler

Reaches Optimal Cook Temp in 3 Minutes

Double Wall 304 Stainless Steel Construction

Electric Ignition with Battery (included)

Multiple Level Cooking Zones

Integrated Warming Tray with Lid

Pull-out Drawer for Drip Tray

Quick and Easy Cleaning (Grates, Trays, and Drip Pans are Dishwasher safe)

Flare-up Free Design
Box Contents
1 x B.B. Prime 1500 degree Broiler

1 x 60" Gas Hose

1 x Grill Grate

1 x Drip Pan

1 x Warming Tray

1 x Lid

1 x AA Battery for Igniter
Thanks so much for reading and we hope that this edition of Grillmaster Tips helps you cook the best steaks ever! Drop us a note in the comments to let us know how it turned out. If you have any tips or tricks yourself to making the perfect steak, please share below.
Happy Grilling!
-The JJGeorge Team