Posted by JJ on 31st Mar 2020
Carne Asada... Easy as Pie on your Big Green Egg!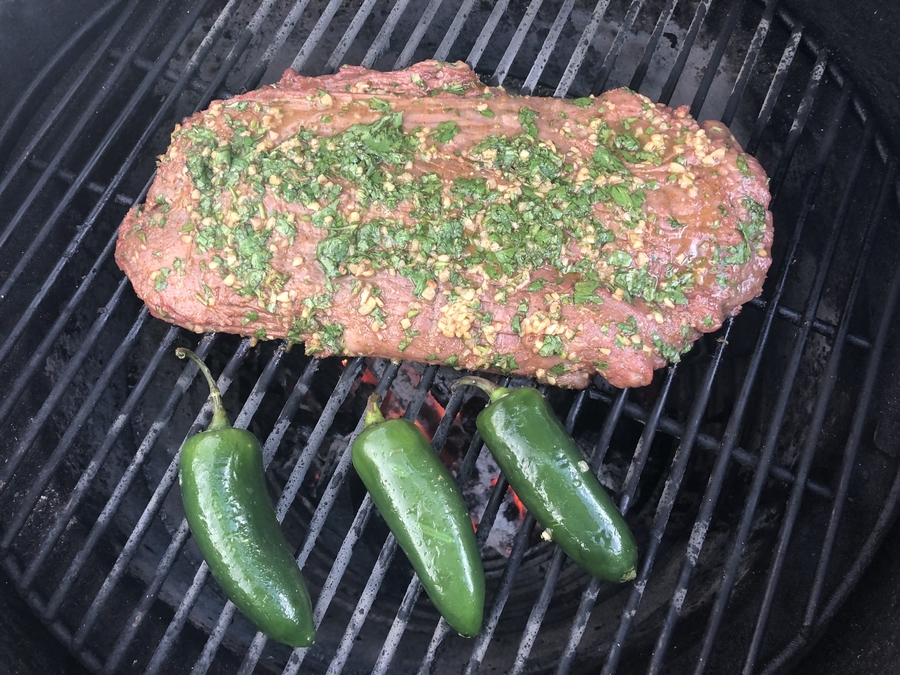 Not only will you show up your favorite Mexican restaurant with this delicious Carne Asada recipe, but you will also realize that it is incredibly easy to make!
The key is to chose high quality beef! Most restaurants usually use skirt steak to make their Carne Asada. While it is delicious, you can really take this authentic Mexican dish to the next level by using Flank Steak from your local grocery store or butcher shop. Flank steak is much leaner than skirt steak, making it much more tender and it tastes absolutely delicious.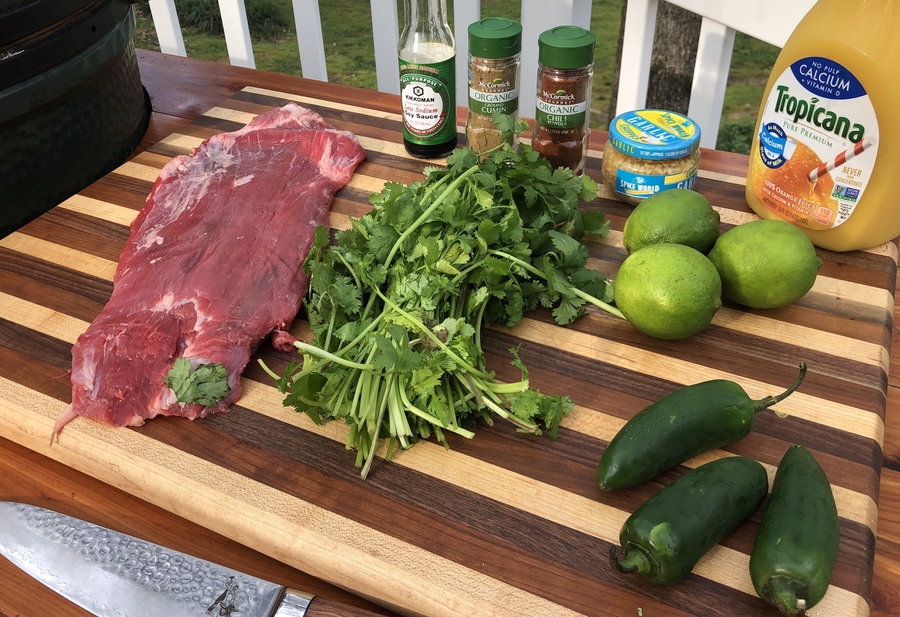 JJGeorge 24"Butcher Mat - BUY NOW $89.00
Ingredients:
1.5 pound Flank Steak
1/2 Cup of Orange Juice
1/2 cup freshly chopped cilantro
2 juiced limes
2 tbsp of minced garlic
1 tsp of cumin
1/2 tsp of chili powder
1 tsp soy sauce
3 fresh jalapeño peppers
* Sides: Black or Refried Beans and Mexican Rice
The Marinade: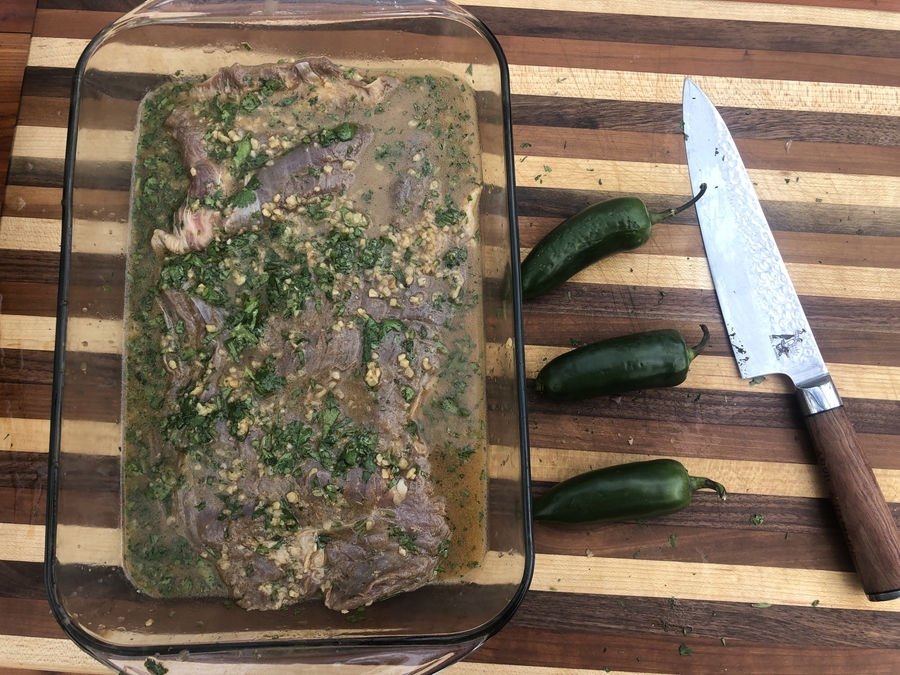 1.) In a large bowl mix together orange juice, chopped cilantro, lime juice, garlic, cumin, chili powder, and soy sauce.
2.) Place Flank Steak in 12" glass pan (or in ziplock bag) and pour marinade all over. Make sure that all sides are coated well and place in refrigerator for at least an hour. If you have time to marinate it in over night... Go for it!
3.) Start your rice and beans on the stove top. Hint: throw some of the fresh garlic and a couple of pinches of the powdered cumin into your rice and beans for a little Mexican twang!
Directions:
1.) Light Big Green Egg charcoal quickly with JJGeorge Grill Torch and bring temperature up to 500℉.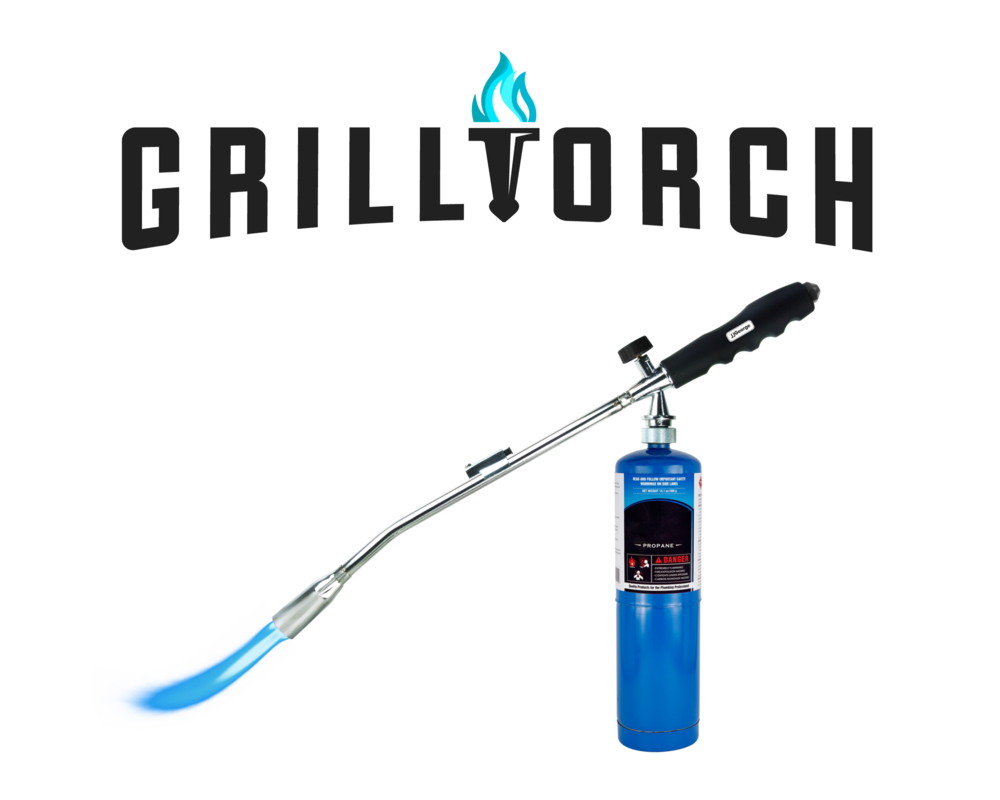 Grill Torch Charcoal Starter - BUY NOW $37.99
2.) Place marinated flank steak on grill for 5-7 minutes per side until internal temp reaches 130-135℉. This will put a nice sear on the meat and will leave the center a nice light pink color. If someone prefers their portion a little more done, serve them the pieces at either end of the steak. Throw a few fresh jalapeño peppers on the grill with the steak for those of us that like a little "kick"!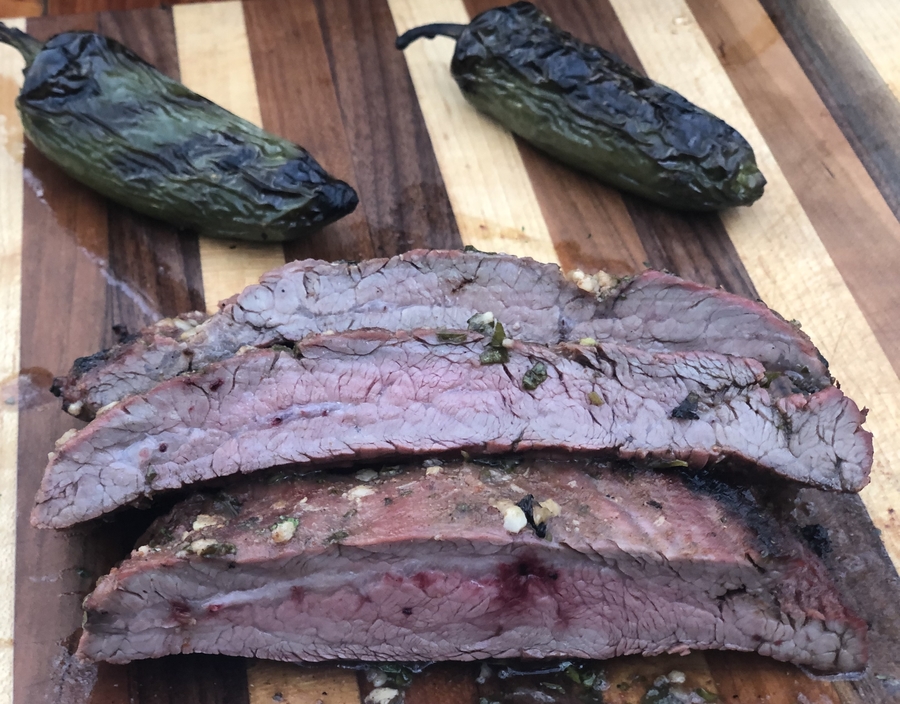 3.) Let the Flank steak rest for 15 minutes and slice against the grain to desired thickness. We usually slice 1/2" to 1" thick... or slice thin if making Carne Asada tacos!!!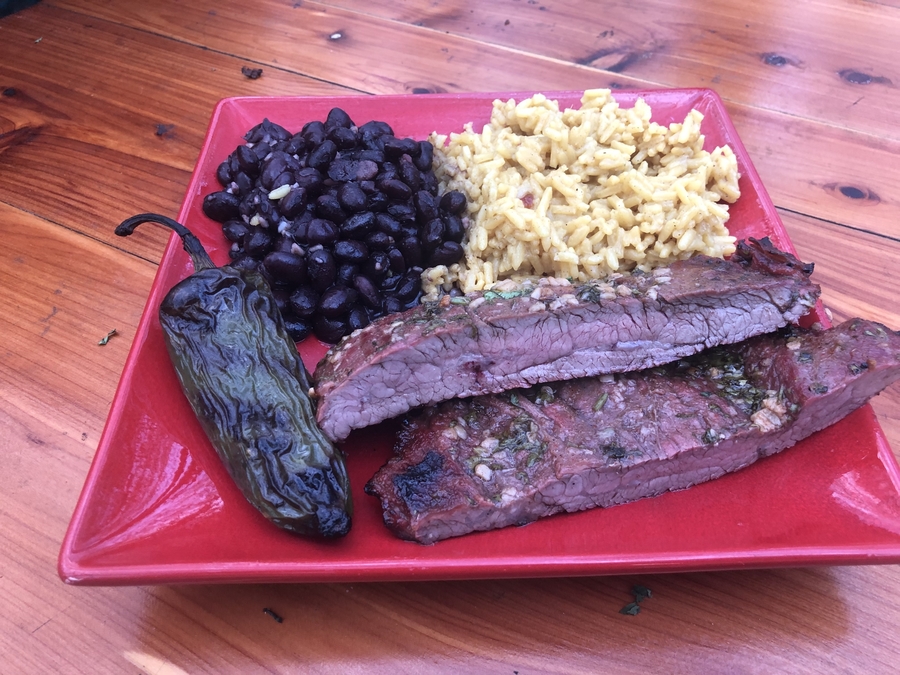 4.) Plate Carne Asada with rice, beans, and grilled jalapeño pepper. Garnish with fresh cilantro and dig in! If you happen to be in the mood for tacos... we always are! Slice Carne Asada thin and serve with tortillas, cheese, and melted butter.
Muy Bueno! Thanks so much for reading and as always, if you have any questions or comments, please leave them in the comment box below.