Posted by JJ on 1st Sep 2020
Dino Bones on the Big Green Egg?!?!
You heard it right!
In today's edition of Grillmaster Tips we are going right at one of the finest and most underrated pieces of meat that you can cook on your kamado grill... it's so good that if you haven't done it before, you will wonder why you haven't!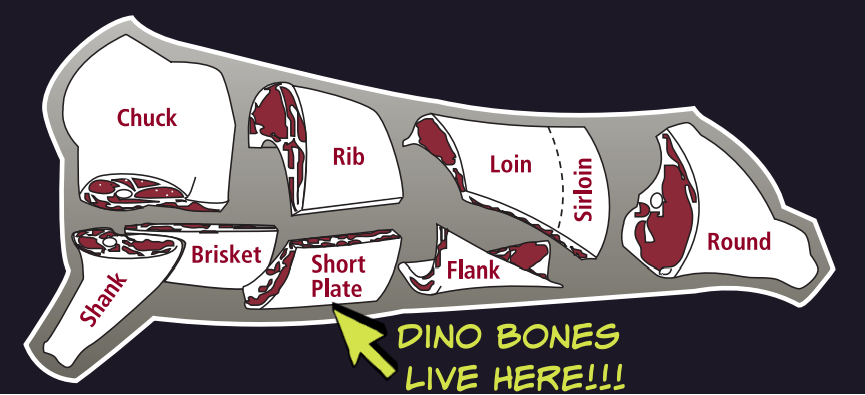 Ingredients:
5-8 lb Rack of Beef Short Plate Ribs - A.K.A Dino Bones

1/4 cup of your favorite Brisket or Beef seasoning

2 tbsp Olive Oil

1 cup Beef Broth

Aluminum Foil for the Wrap
The Cut:
The Dino Bone AKA Beef Short Plate Ribs come from the "short plate" which is the lower section of the cows rib cage. More than likely you are not going to find these on the counter at your local grocery store. However, if you can give your butcher a "heads up" he can make the cut for you. Just make sure that he doesn't leave out that meaty portion on top of the bone, because that is the best part! If you have a good local butcher shop or specialty meat store it usually makes the process of finding beef short ribs a lot easier.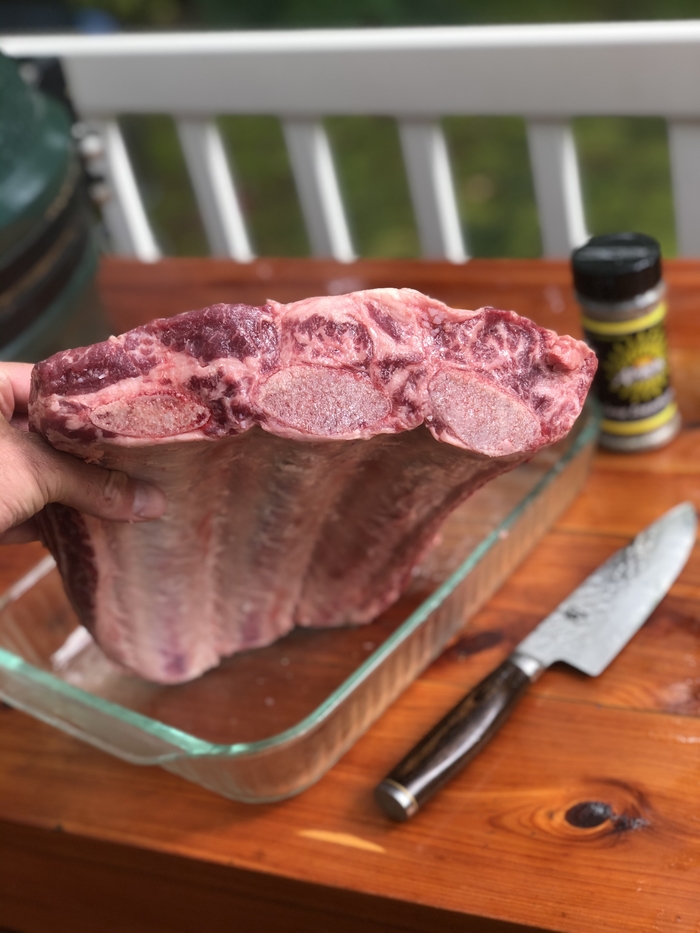 Prep your Egg:
Fire up your Kamado quickly with the always trusty JJGeorge Grill Torch. You will only need to apply heat for 45 seconds to the top of the charcoal pile as we will be cooking at 250 degrees today. Insert your plate setter for indirect heat. Have a drip pan full of water sitting on top of it to increase the moisture and keep the grease and fat from the meat from dripping on top of your plate setter and burning.
Pro-tip: If you have other things to do (or plan on binge watching Netflix) and don't want to keep an eye on your grill all day, pick you up a Flame Boss WiFi Temperature Controller. These are universal for any Kamado Grill and you can not only monitor and adjust the temperature of your grill, but also your meat while you are on the go or on the couch!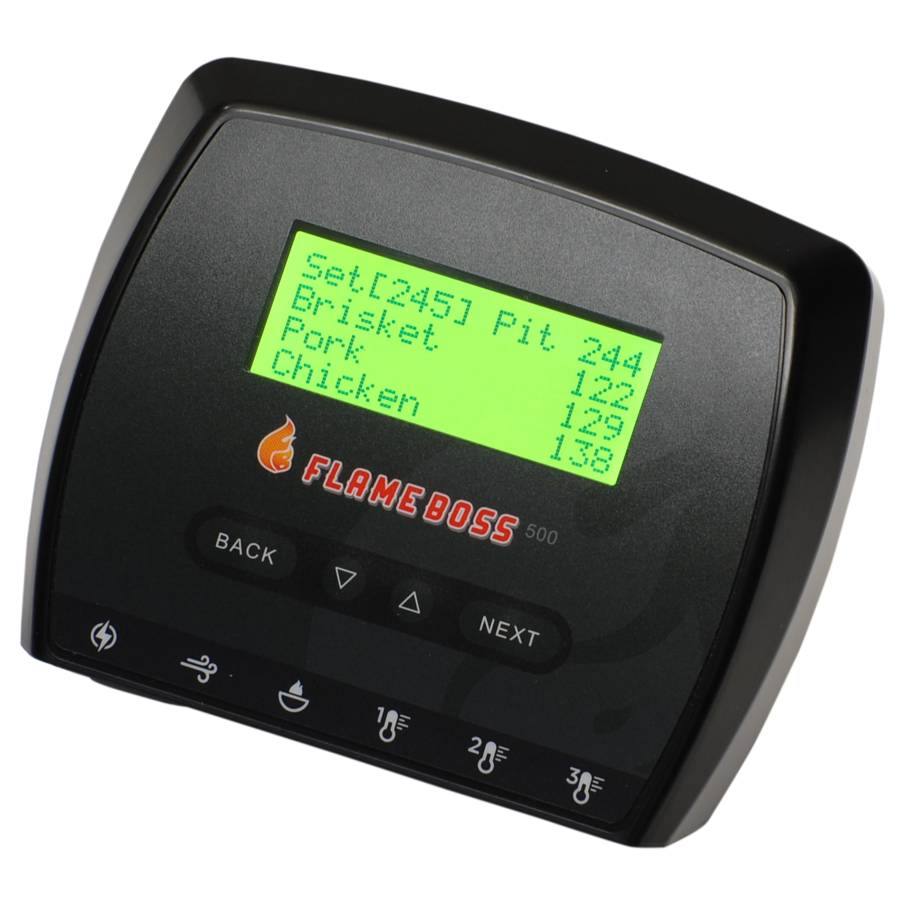 BUY NOW - Flame Boss 500 WiFi Temp Controller - $349
Trim the Fat:
The short rib plate usually has a thick layer of fat over the top and you want to trim that off. There is a membrane on the underside of the short rib, but it is not necessary to remove it. The underside is mostly bone anyway, and leaving the membrane on helps hold everything together for presentation after the dino bones are sliced.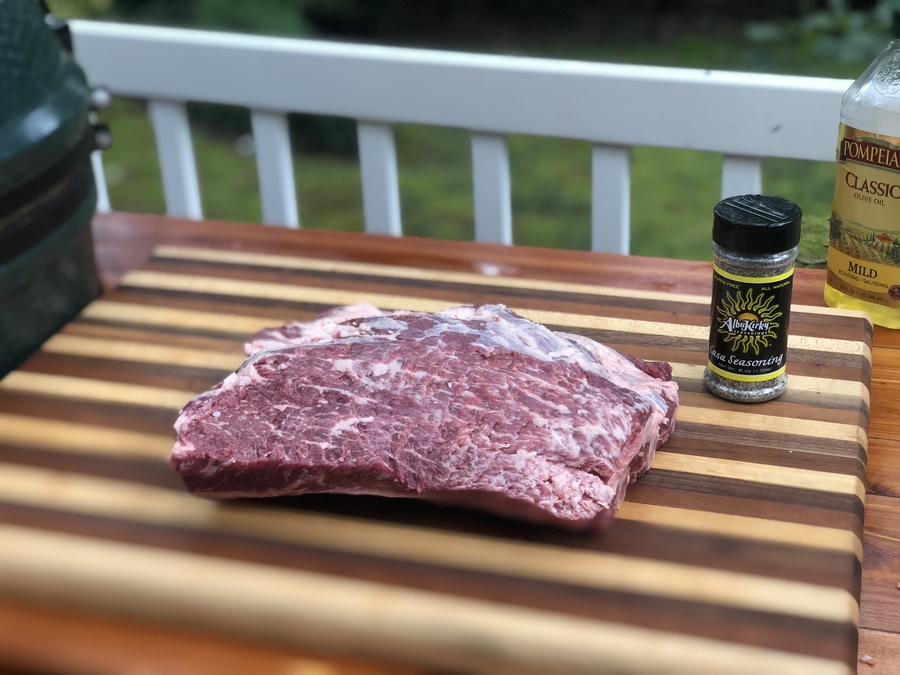 Season Your Ribs:
Dino Bones have a delicious natural beefy flavor and do not need a ton of bark. Lightly coat the entire short rib plate with olive oil and sprinkle a moderate amount of your favorite beef or brisket rub all over it. Today we are using Casa Seasoning from Albukirky Seasonings... all of the Albukirky rubs and sauces are absolutely fantastic!
Ribs on!:
Place your trimmed and seasoned Dino Bones on your Big Green Egg bone side down. Temp wise, you are going to cook these similar to how you would cook a beef brisket, but it does not take as long. A good cut of Short Plate Ribs are way more forgiving than a brisket. You are going to remove the ribs at around 160 degrees internal temp to wrap and put the magic touch on them. This normally takes around 3 - 3.5 hours depending on the size of your cut of meat.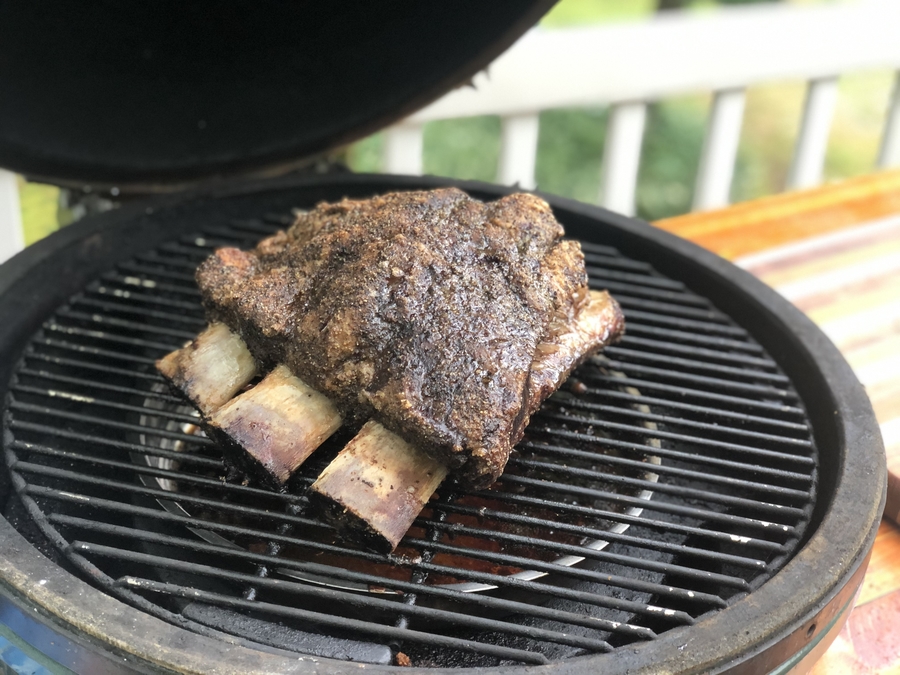 Wrap Those Dinos!:
Now that your ribs are at 160 degrees it is time to pull them and wrap them in aluminum foil for the final leg of the cook. You can use a small aluminum pan and cover with foil or you can wrap the rack of ribs in a couple of layers of foil. Add 1 cup of beef broth to the pan or inside the foil. Return covered pan to grill and cook for another 1.5 - 2 hours until internal temp is around 203 degrees (if you are using a Flame Boss Temp Controller you can easily nail 203 every single time).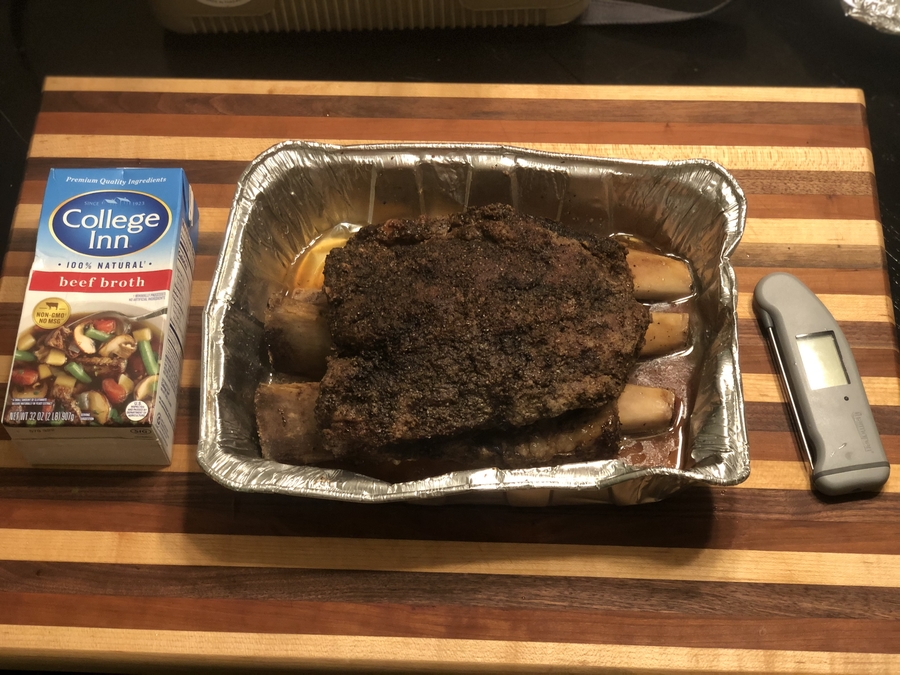 Rest:
The Dino Bones are now at 203 degrees and all you have to do is wait. Pull them off your Egg and place them in a cooler for at least an hour to rest. Don't bypass this step! Maximum tenderness and juiciness comes from a well rested piece of meat.
Slice'em & Eat'em:
You have been through all of the steps and now it is time for all of your hard work to pay off! Unwrap the well rested Dino Bones and place them on your cutting board and get ready to slice away. If you need a big awesome handmade JJGeorge butcher mat we've got you covered! Just grab one below and we'll ship it to you for free!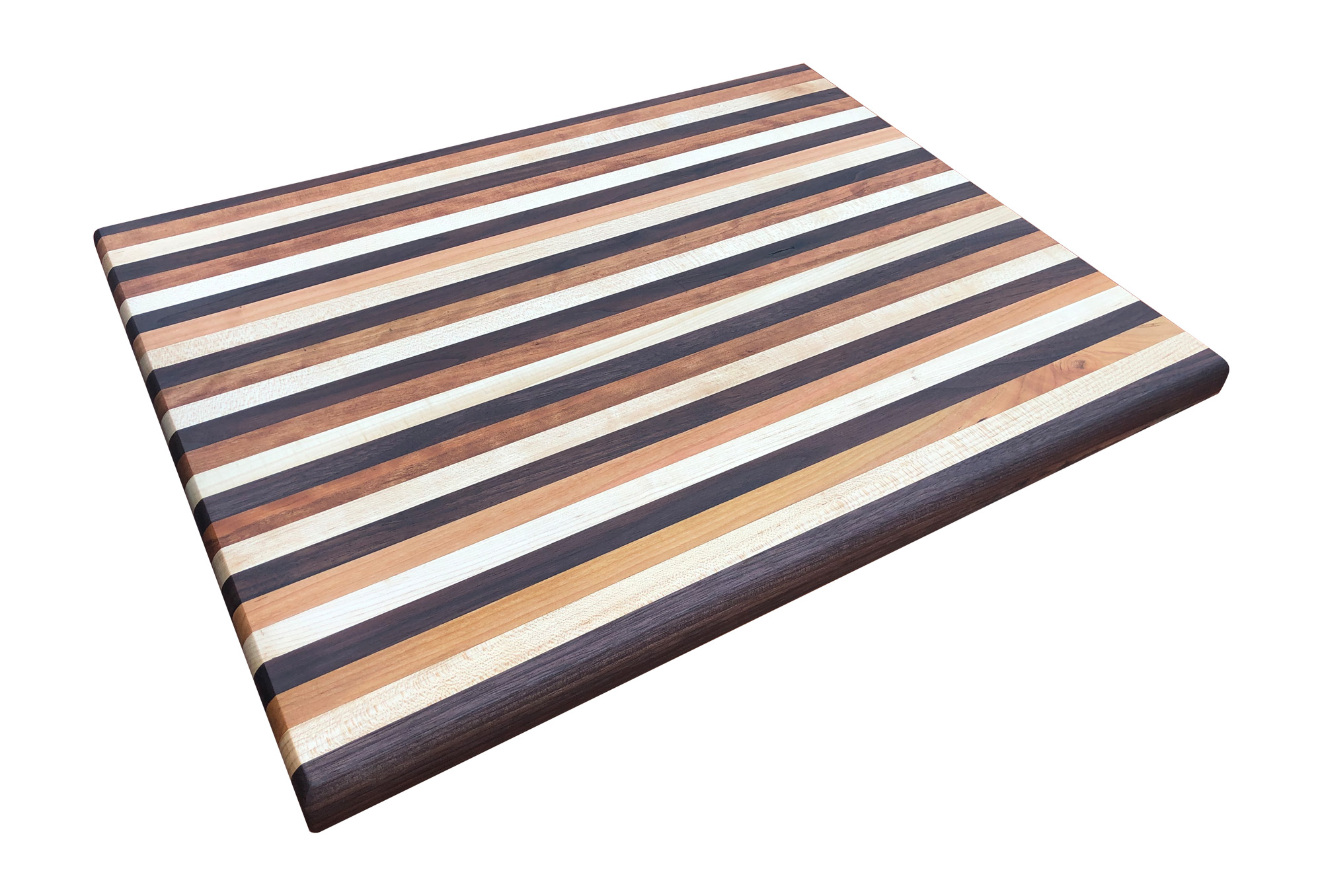 BUY NOW - JJGeorge 24" Butcher Mat - $89
Thanks so much for visiting us and we hope this has helped you to cook some delicious eats at home on your Big Green Egg or Kamado Grill. As always, leave us a comment below and let us know how we are doing. Happy Grilling!
-Your friends at JJGeorge