Tacos al Pastor may not be the first thing that comes to mind when thinking about grilling out on your Big Green Egg - but that may change today! Noam Weiss and Jay Henley from Trompo King are diehard backyard cooks who have made a way for all of us to enjoy authentic Mexican dishes in our own backyards.
Being avid fans of cooking Gyro, shawarma and al Pastor, they put their heads together to create a product for the Big Green Egg that allows for upright cooking with ease. After going through 15 prototypes, they perfected their creation - a non-rotating 13" stainless steel pan and interchangeable 7" and 12" spikes. The Trompo King was born - and we are thrilled to now have it available for purchase here at JJGeorge. Get yours here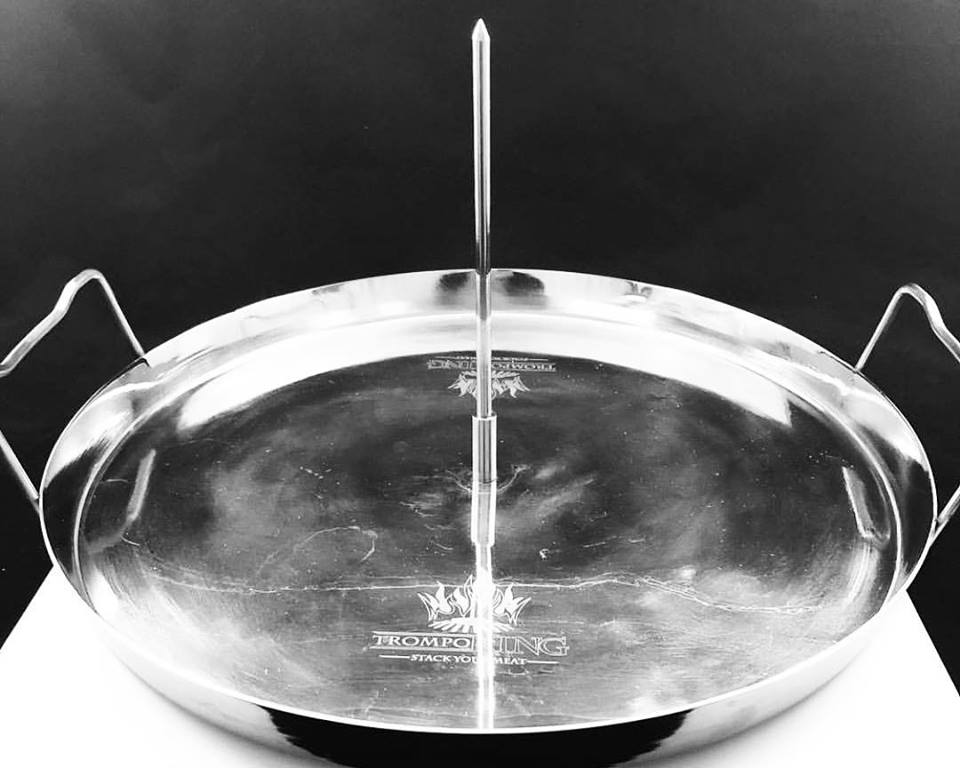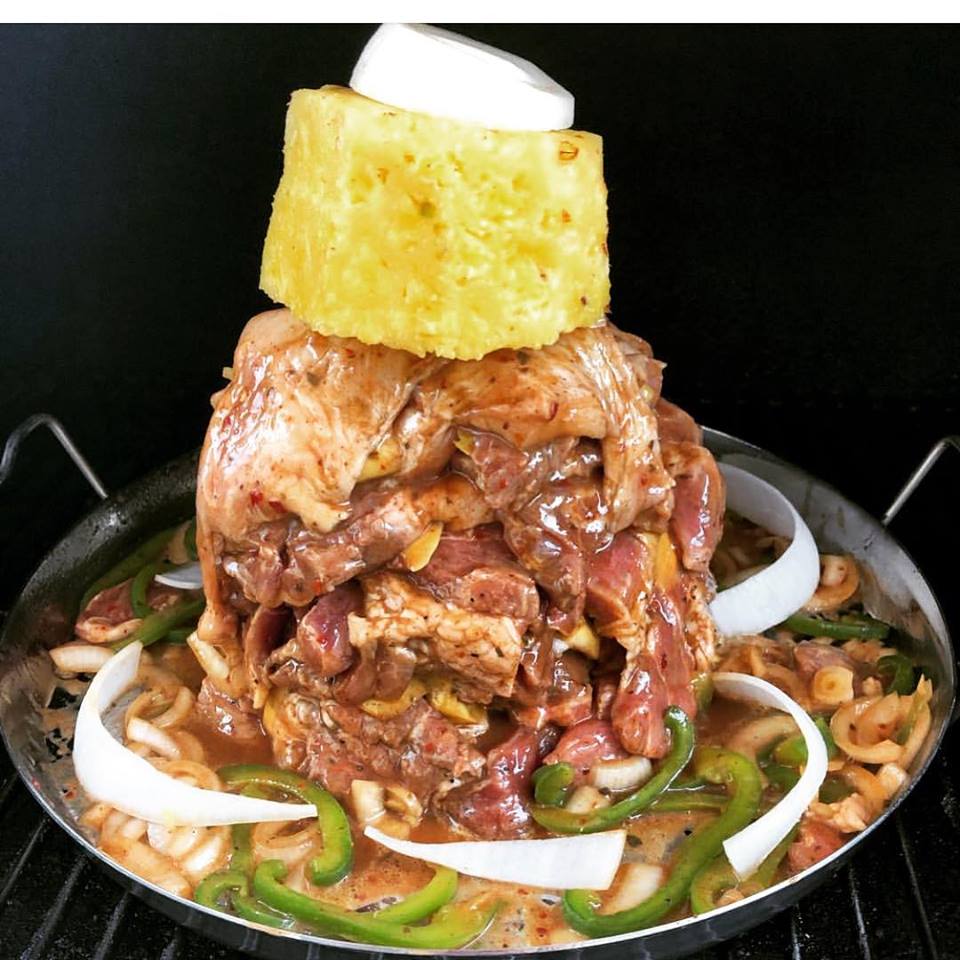 Lucky for us, the guys at Trompo King have graciously shared an authentic Mexican recipe for us to enjoy. According to Noam, these pineapple and pork tacos are the original fusion food - a cross between Middle Eastern shawarma and the guajillo-rubbed grilled pork served by Mexican street vendors.
Trompo King Pineapple Pork Tacos
Ingredients:
1 large white onion, halved
1 pineapple, peeled and cut crosswise into 1/2-inch-thick rounds
1/2 cup fresh orange juice
1/4 cup distilled white vinegar
1/4 cup guajillo chile powder
3 garlic cloves, halved
2 teaspoons coarse kosher salt
1 teaspoon dried oregano
1 teaspoon ground cumin
1 large or 2 small chipotle chiles
1 to 2 teaspoons adobo from canned chipotle chiles in adobo
1, 2 1/2-to 3-pound boneless pork loin, cut into 1/2-inch slices
1/4 cup chopped fresh cilantro
Corn tortillas
Salsa of choice
Lime wedges
Directions:
Coarsely chop 1 onion half and 2 pineapple rounds, discarding core; cover and chill remaining pineapple. Place chopped onion and chopped pineapple in blender. Add orange juice and next 7 ingredients, and puree until smooth.
Place pork in large resealable plastic bag. Add the marinade and seal bag, releasing excess air. Turn to coat. Chill at least 4 hours and up to 1 day.
Set up grill or smoker for indirect cooking and preheat to 350 degrees. Now it's time to stack your meat on the Trompo King! Begin with a large pineapple chunk or onion on the bottom, and thinly sliced pineapple in between every 10 slices of pork, and a large chunk of pineapple or onion on top. Cook indirectly for 2-3 hours or until internal temp reaches 145 degrees.
While letting meat rest for 10 minutes finely chop remaining onion half and place in medium bowl. Add cilantro; toss to combine.
Grill tortillas until warm and slightly charred, about 10 seconds per side. Serve pork-pineapple mixture with onion-cilantro relish, salsa, and lime wedges.
For more delicious recipes and ideas, make sure to follow the guys of Trompo King on Instagram (@trompo_king) and Facebook (@TheTrompoKing). To purchase your own Trompo King, Click here!