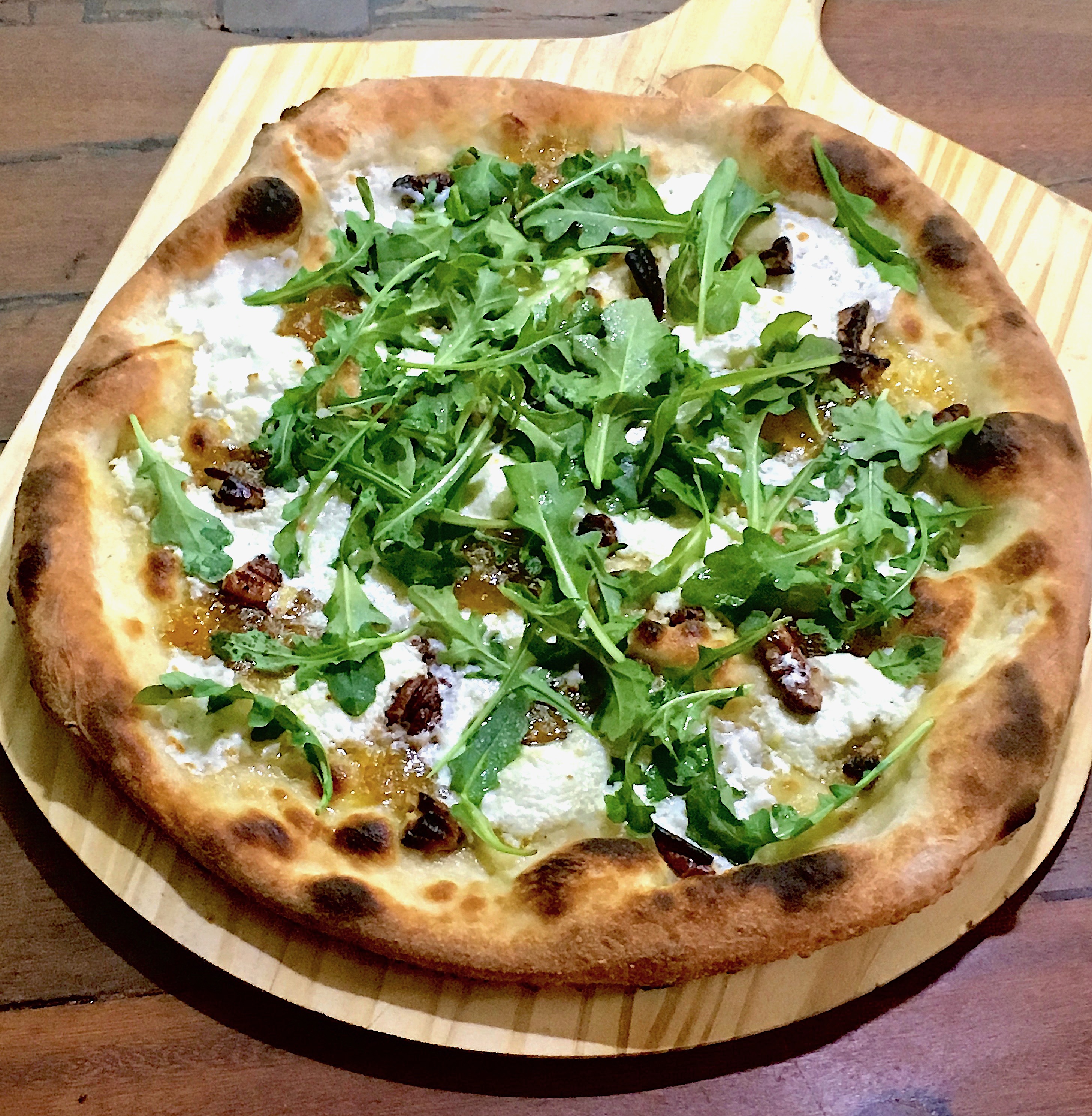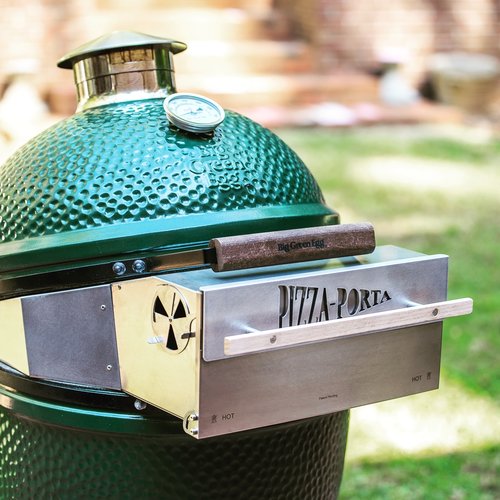 We can definitely get on board to celebrate National Pizza Day (November 12) - but no need for delivery. Today we are sharing a perfectly cooked pizza right from your Big Green Egg.
If you are a pizza lover, you definitely need to check out the Pizza-Porta. The Pizza-Porta converts your BGE or Kamado Joe to a pizza oven. The wood-fired cooking environment helps you make a perfect pizza every time.
How does it work?
The Pizza-Porta sits between the base and the dome, and installation is simple. It allows the top vent/cap to be closed off while cooking. This simple change completely alters the cooking process.
The heat is contained in the dome, heating up the ceramic to increase radiant energy focused on top of the pizza.
The side vents are below the dome, so airflow is directed over and around the pizza creating convection cooking.
The door keeps the airflow under control for steady, consistent, temperatures.
Pizza Porta's Fig & Pig (or Girls Night Out) Pizza
Great flavors combine to make a fantastic, unconventional pizza that will blow your friends away.
Ingredients:
Extra Virgin Olive Oil
Fig Preserves (select a less sweet version like white fig)
Goat Cheese
Fresh Mozzarella (not shredded)
Toasted Pecans (for Girls Night Out) - or - Prosciutto (for Fig and Pig)
Topping: Arugula and Balsamic glaze
Instructions:
Start with homemade dough, because it makes such a difference. Stretch the dough into a mostly round 12" circle without crushing the rim. Brush a light coating of olive oil around the whole crust. Then, spread a very thin coat of the fig preserves. Add equal parts goat cheese and mozzarella over the crust. Finally, top with either Toasted Pecans or Prosciutto. Cook until the bubbles start to brown and the cheese has completely melted. After cutting the pizza, spread arugula evenly across the pizza and drizzle a pattern with Balsamic glaze. Enjoy!
For more pizza recipes from Pizza-Porta, click HERE.