Posted by JJ on 4th May 2022
If that special lady in your life needs an Adirondack Chair Set that is High Quality, Durable, and Maintenance Free... We've got you covered!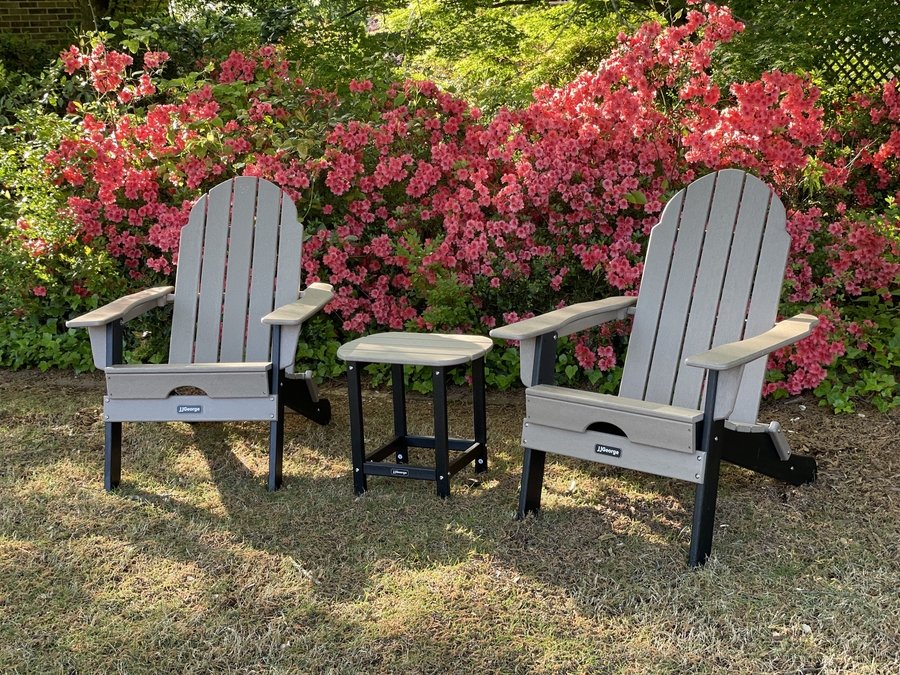 Mother's Day Bundle
Includes:
(2) JJGeorge Folding Composite Adirondack Chairs
(2) Chair Covers (Free)
(1) Side Table (Free)
Free Shipping!
Total Value: $737.97
Today's Price: $498
Buy Now - JJGeorge Composite Adirondack Chair Set
JJGeorge's new Composite (HDPE) Folding Adirondack Chairs with side tables are maintenance free, virtually indestructible, and look great in their two toned black & taupe color!
What is Composite Wood aka... HDPE?
HDPE is a thermoplastic polymer made from petroleum. As one of the most versatile plastic materials around, HDPE plastic is used in a wide variety of applications. Known for its outstanding tensile strength and large strength-to-density ratio, HDPE plastic has a high-impact resistance and melting point.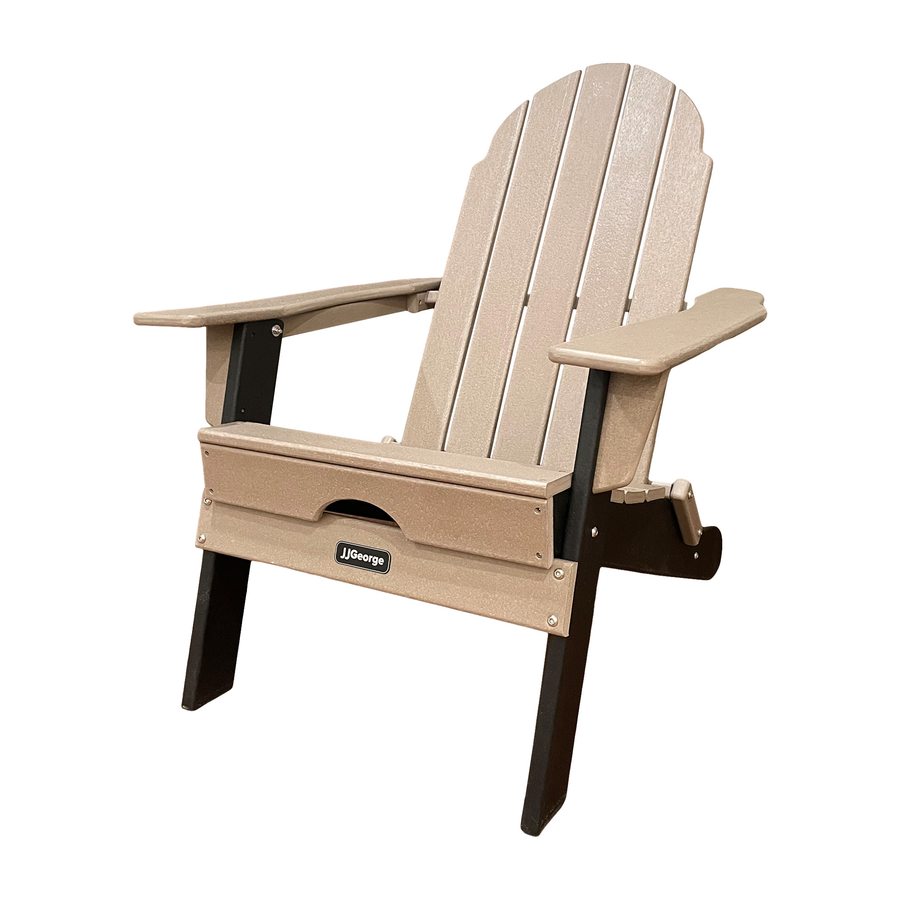 Are JJGeorge HDPE Chairs and Tables Weather Proof?
Absolutely! JJGeorge Composite furniture will stand up to sun, rain, snow, and even salty costal conditions. These sturdy chairs weigh in at 35 lbs and will not blow away in high winds on the gustiest of days.
Will JJGeorge Composite (HDPE) Furniture Fade in the Sun?
No, our chairs and tables are UV treated with stabilizers and on top of that, they are the same color throughout each composite board (not painted). Even if your JJGeorge chair or table happens to get scratched or cut, the color will be consistent. Plus, the neutral color goes great with any patio decor.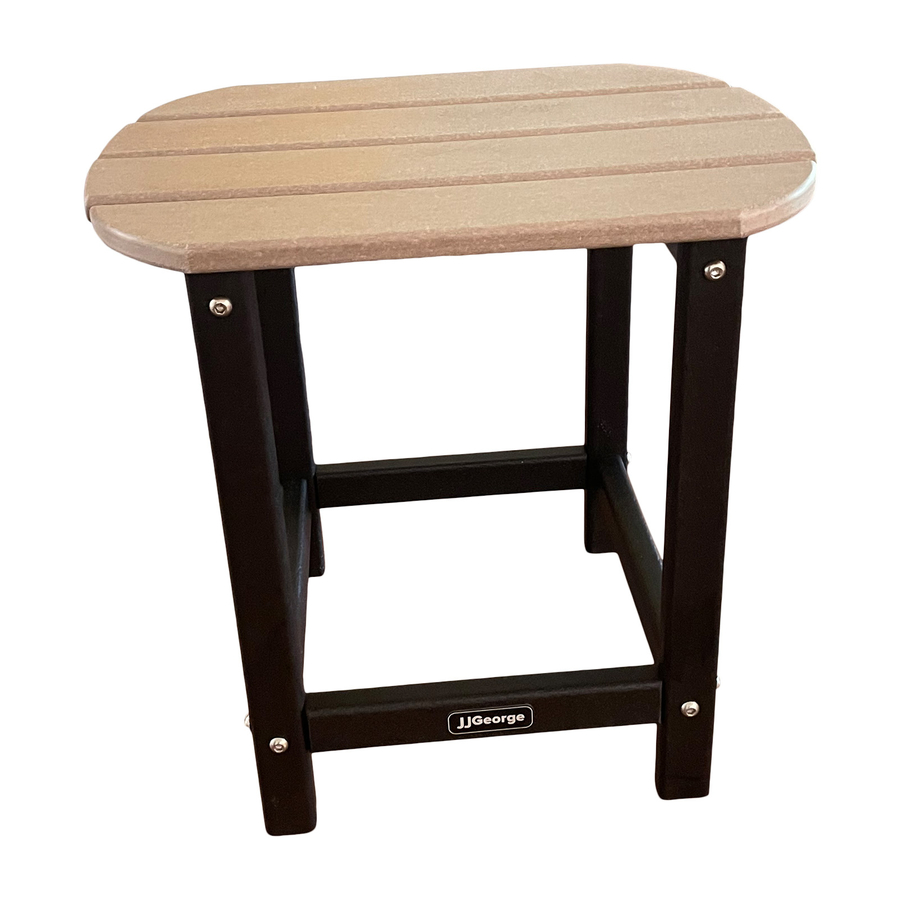 Does HDPE Furniture get Hot?
Not very... anything left in the sun for long periods of time will heat up, but HDPE does a very good job of dissipating heat. Darker colors will absorb more heat than lighter ones, that is one reason why all of the contacts points of our chairs and tables are taupe and the non-contact points are black.
Are JJGeorge Composite (HDPE) Folding Adirondack Chairs Worth the Price?
You get more than what you pay for! What???!!!... Yes, just because these chairs are reasonably priced compared to other Folding Adirondack Chairs on the market doesn't mean that there is a drop in quality. We stand behind these chairs just like all other JJGeorge products and these chairs and tables are top notch in quality!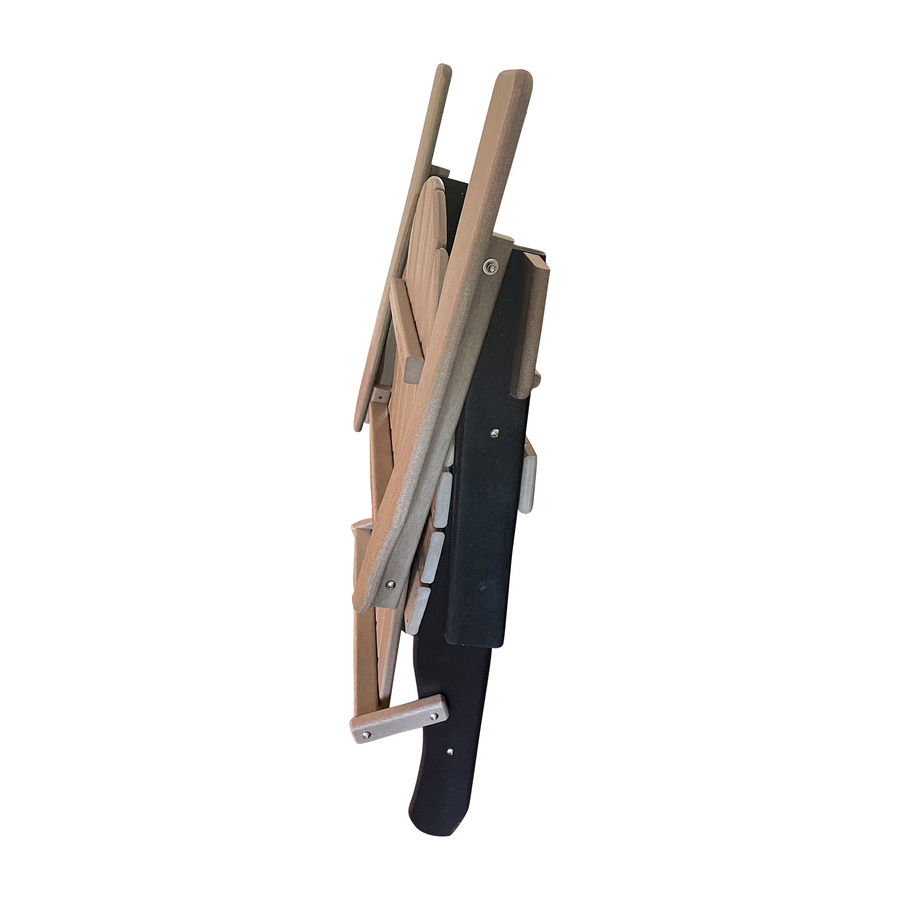 Is HDPE Furniture Safe & Durable?
HDPE composite plastic doesn't easily get damaged by common chemicals, water, cleaning fluids, or detergents. It also has a large strength-to-density ratio making it resistant to hard impacts and highly durable. When you combine these factors you see that HDPE is the perfect material for any outdoor furniture.
Will I receive this before Mothers Day?
It will probably be next week before your set arrives, but great gifts are worth the wait! Feel free to print a picture from our site for Mother's Day, or you can grab Mom a JJGeorge Gift Card here so that she can order online.
Thanks for stopping by today and reading our blog!
Here at JJGeorge "We love to make outdoor living better" and we think the addition of our Composite line of outdoor furniture will do just that for our many friends and customers!
-The JJGeorge Team