Posted by JJ on 1st Jul 2022
Need a Quick Appetizer for 4th of July?
Smoked Buffalo Chicken Dip on the Big Green Egg is a Crowd Pleaser!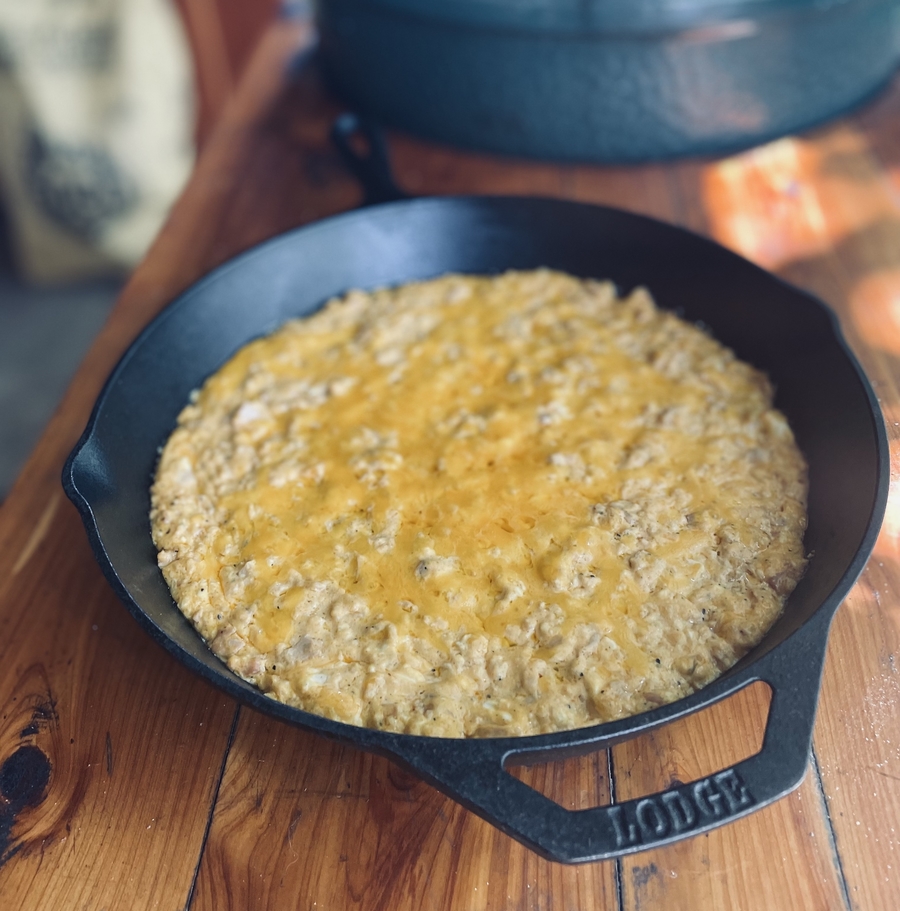 Ingredients:
4 Boneless Skinless Chicken Thighs
1 8oz Package of Cream Cheese
1 Cup of Shredded Sharp Cheddar Cheese
1/2 Cup of Ranch Dressing
1/2 Cup of Buffalo Wing Sauce
*Enjoy with Tortilla Chips, Pita or Naan Bread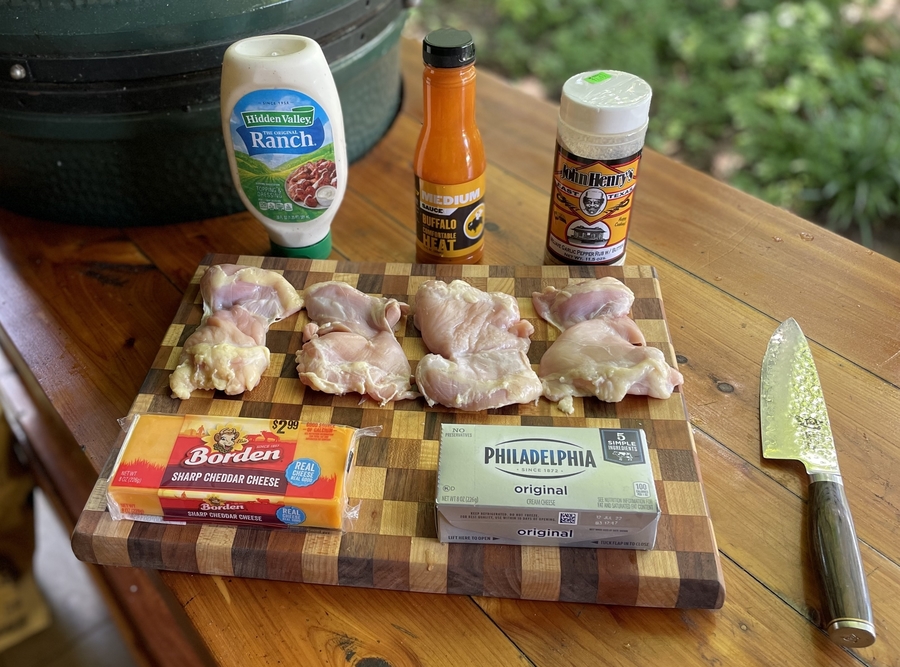 Step 1: Grab your JJGeorge Grill Torch and fire up your Big Green Egg. Preheat grill to 350°F and set up for direct heat.
Step 2: Season chicken thighs with your favorite rub and cook on direct heat until internal temp reaches 165°F.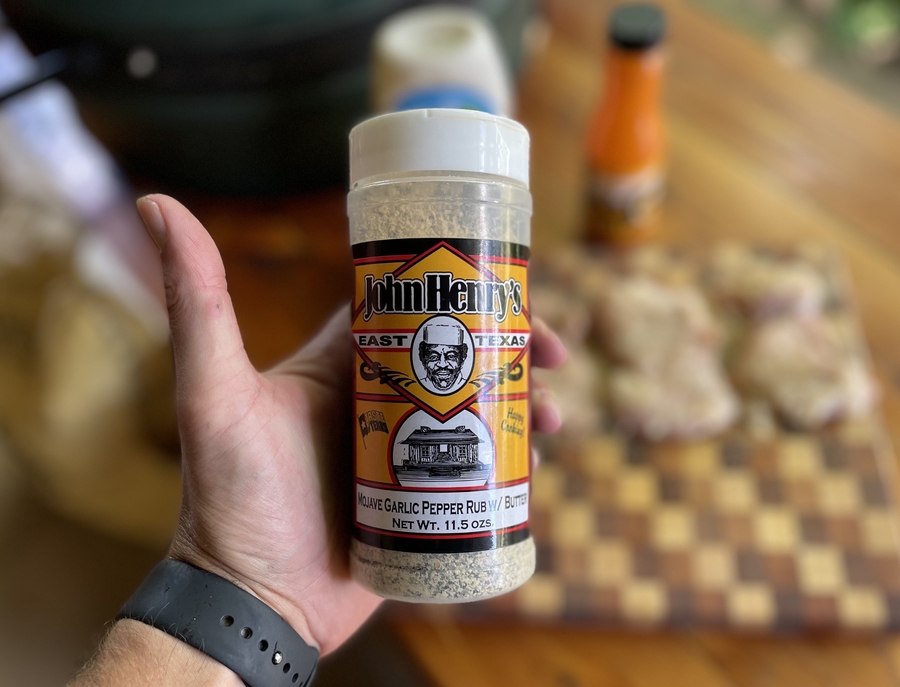 Step 3: Finely chop chicken thighs and set to the side. Set up Egg for indirect cooking and place water pan on top of convector plate.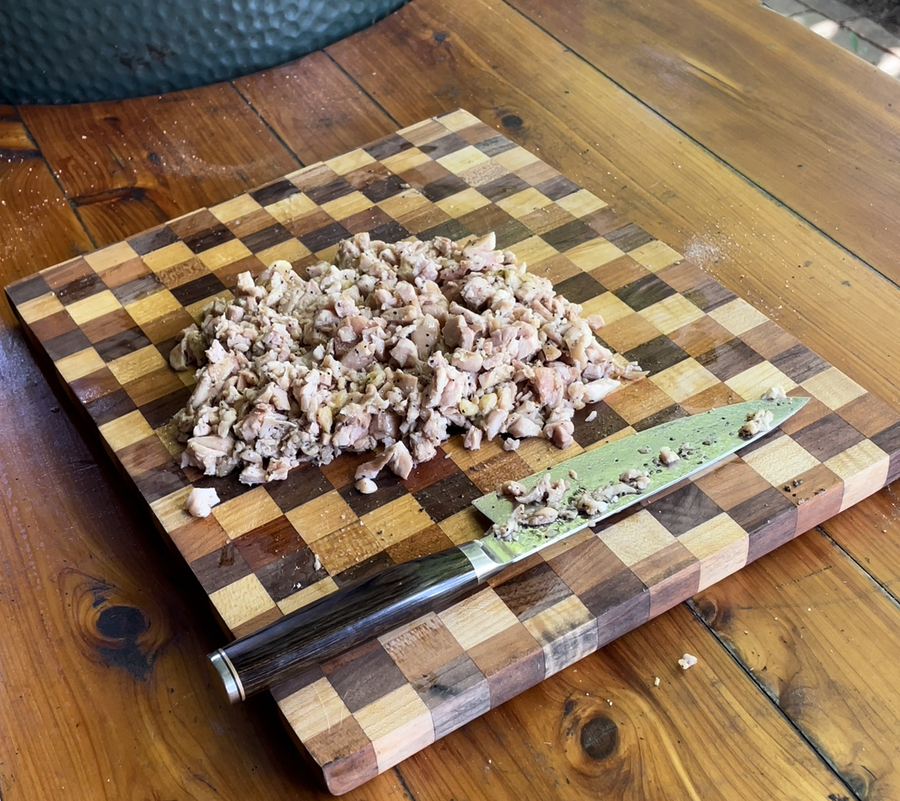 Step 4: Combine all ingredients above and mix together well. Pour Buffalo Chicken Mixture into cast iron skillet and top with freshly grated cheddar cheese.
Step 5: Place skillet on Big Green Egg and smoke on indirect heat for 30-40 minutes.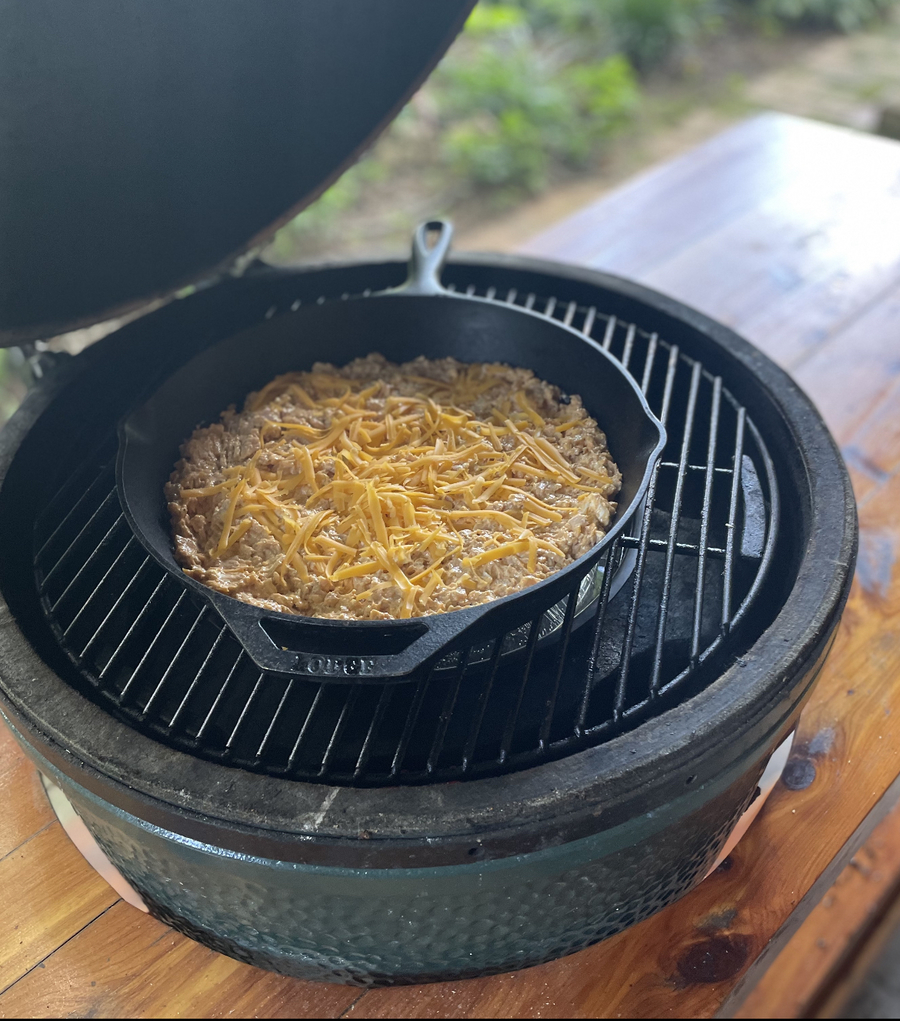 Now its time to remove the skillet and dig in! Grab a bag of tortilla chips and share with good friends and family, and enjoy your 4th of July!
Thanks so much for reading and we hope that you have a great 4th!
Happy Birthday America!
- Team JJGeorge