The 4th of July is here and If you want to be the MVP of your party then jump on board the tasty bandwagon and check out the recipe in this month's edition of JJGeorge Grillmaster Tips... Guaranteed to blow your friends socks off!
Hawaiian Pork Belly Burnt Ends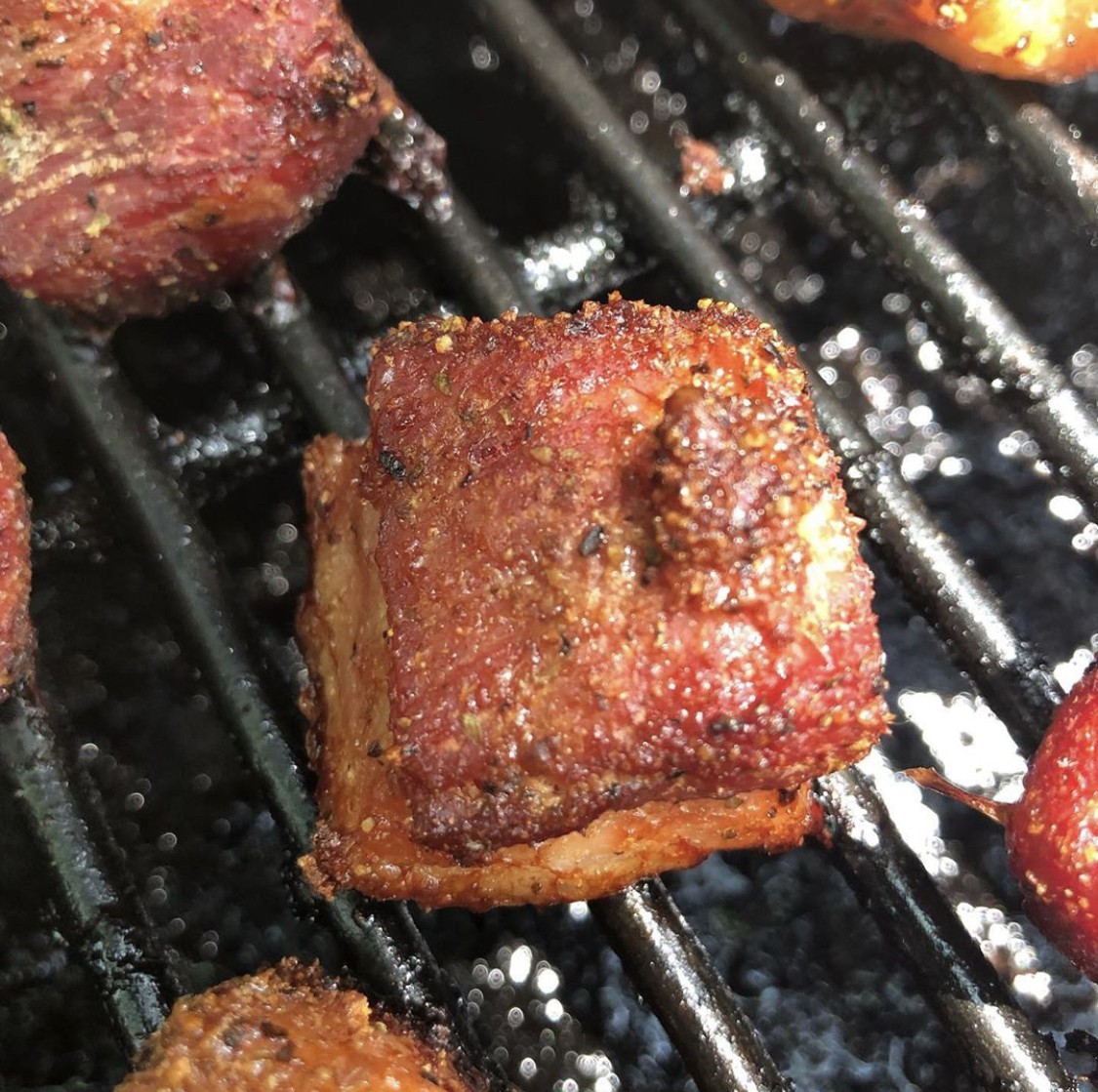 Ingredients:
1 Slab of fresh pork belly (5-6 lbs fills up the top grate of a Large Big Green Egg nicely)
1 pineapple
2 tablespoons of butter
1/2 cup of your favorite rub or seasoning (We went with a mixture of Lane's BBQ - Kapalua Hawaiian seasoning and Barker's BBQ - Country Espresso rub)
1/2 cup of apple juice
1/4 cup of honey
3/4 cup of your favorite BBQ sauce (We used Sticky Fingers - Carolina Sweet)
1 disposable aluminum pan and aluminum foil to cover it
Directions:
1. Set up your grill or kamado for indirect cooking at 250 degrees (of course it is faster, cord free, efficient, and way more fun if you use a JJGeorge Grill Torch)
2. Remove the skin from your slab of pork belly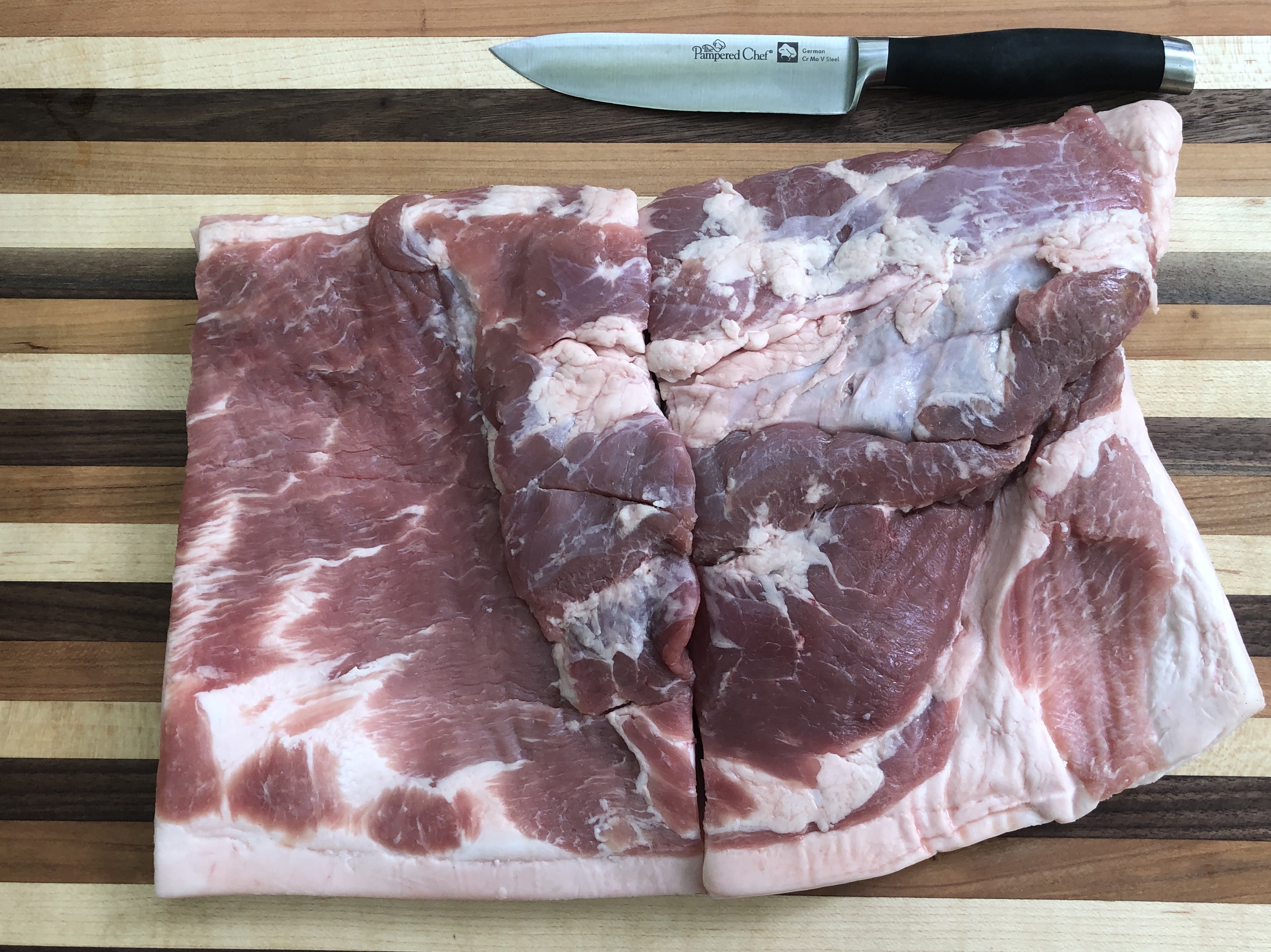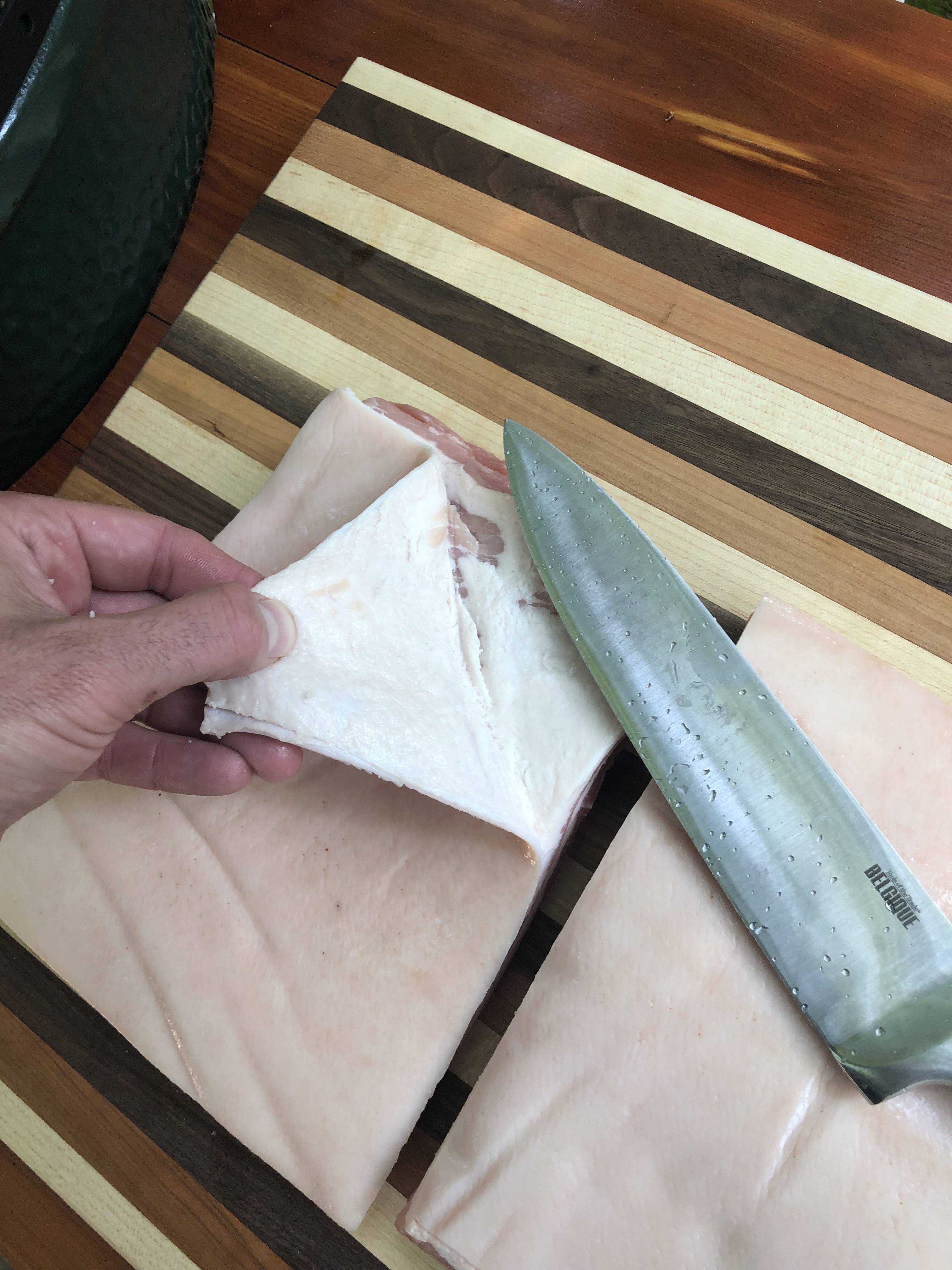 3. Slice your pork belly in to roughly 1.5 inch cubes and season with dry rub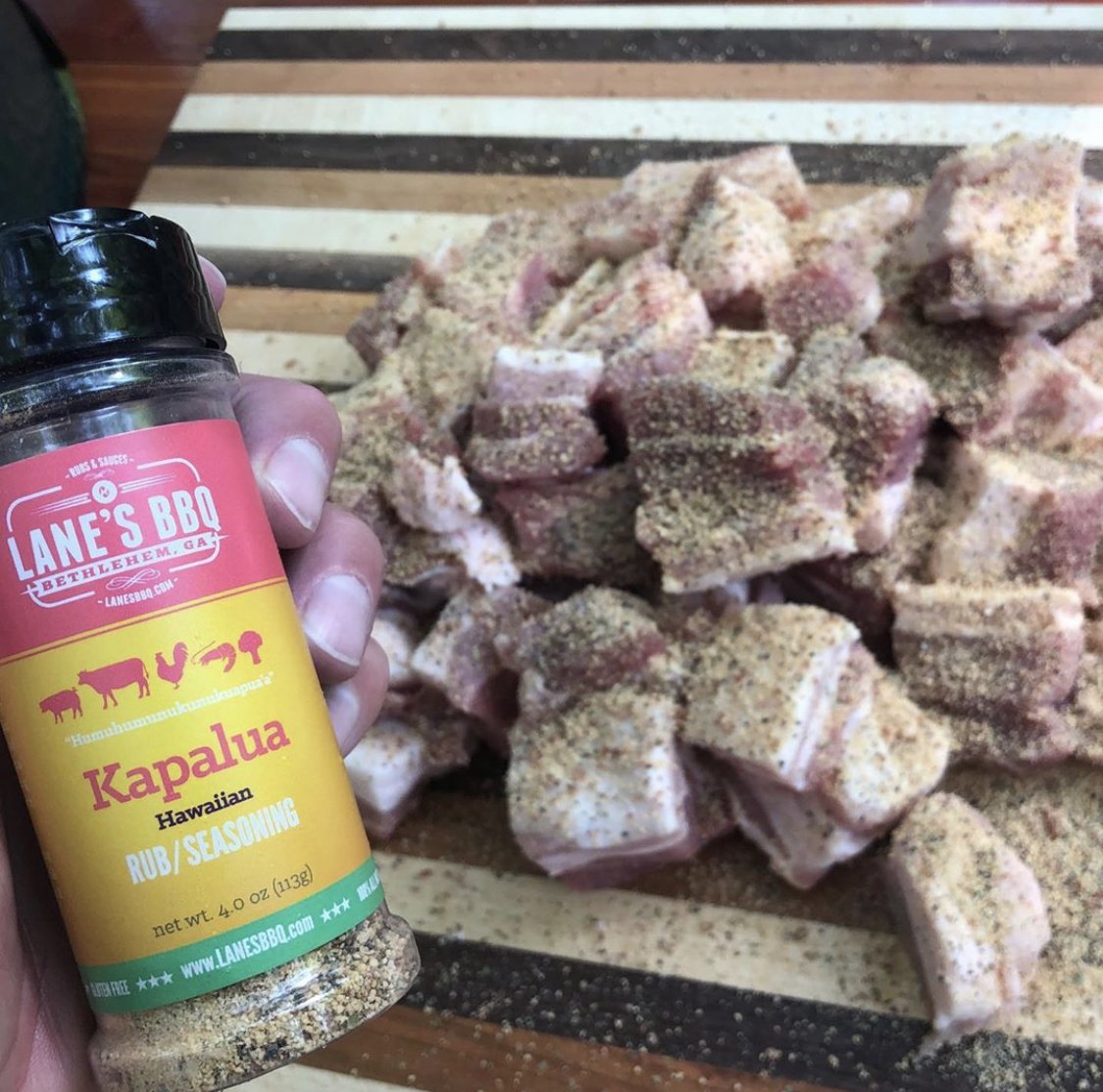 4. Smoke over indirect heat for 3 hours at 250 degrees. Near the end of the 3 hours, slice pineapple into 1.5 inch chunks and place into aluminum pan.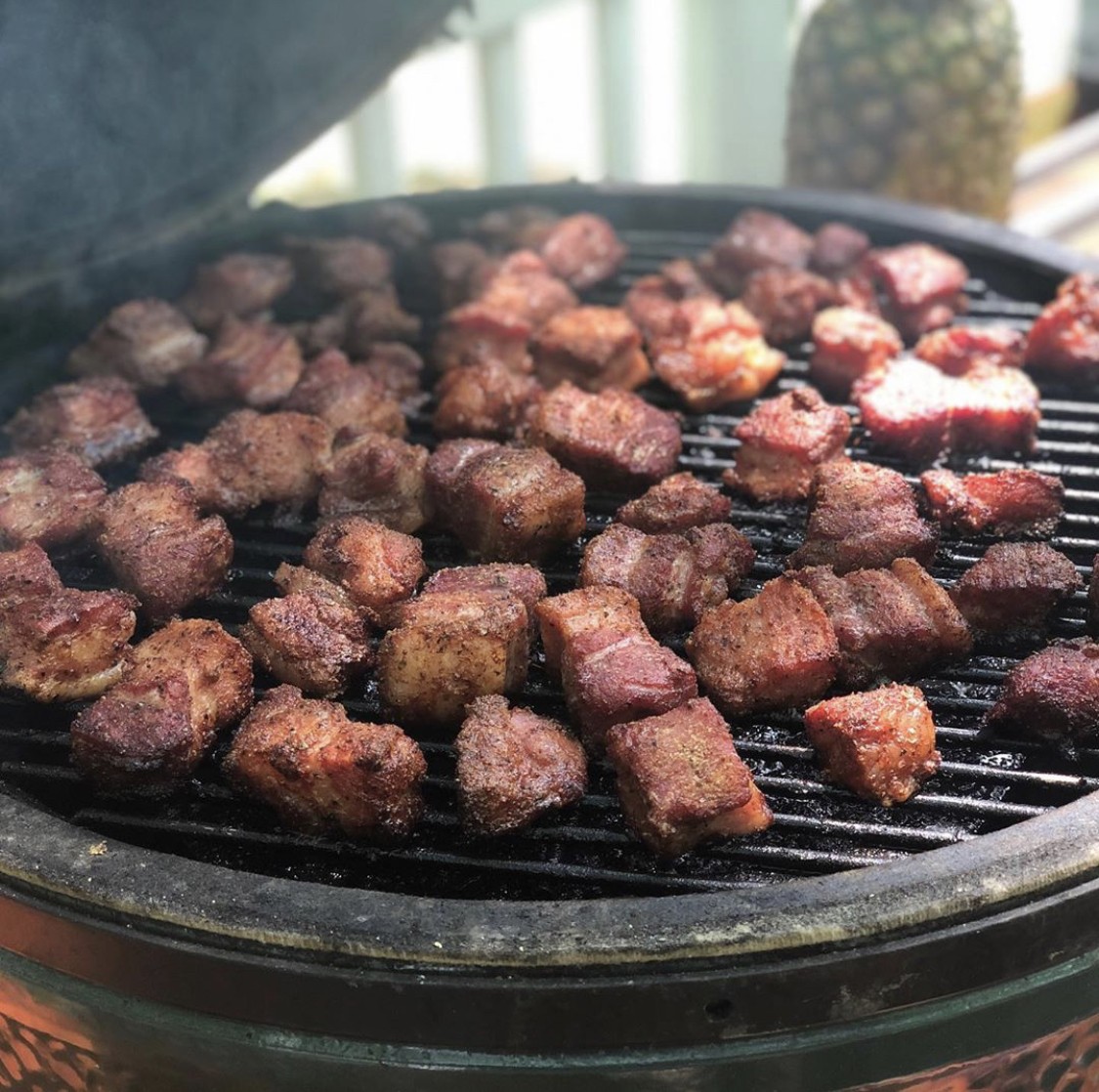 5. Remove pork belly burnt ends from your Big Green Egg and place into aluminum pan with pineapple chunks. Add butter, apple juice, honey, BBQ sauce, remaining BBQ rub, and mix together.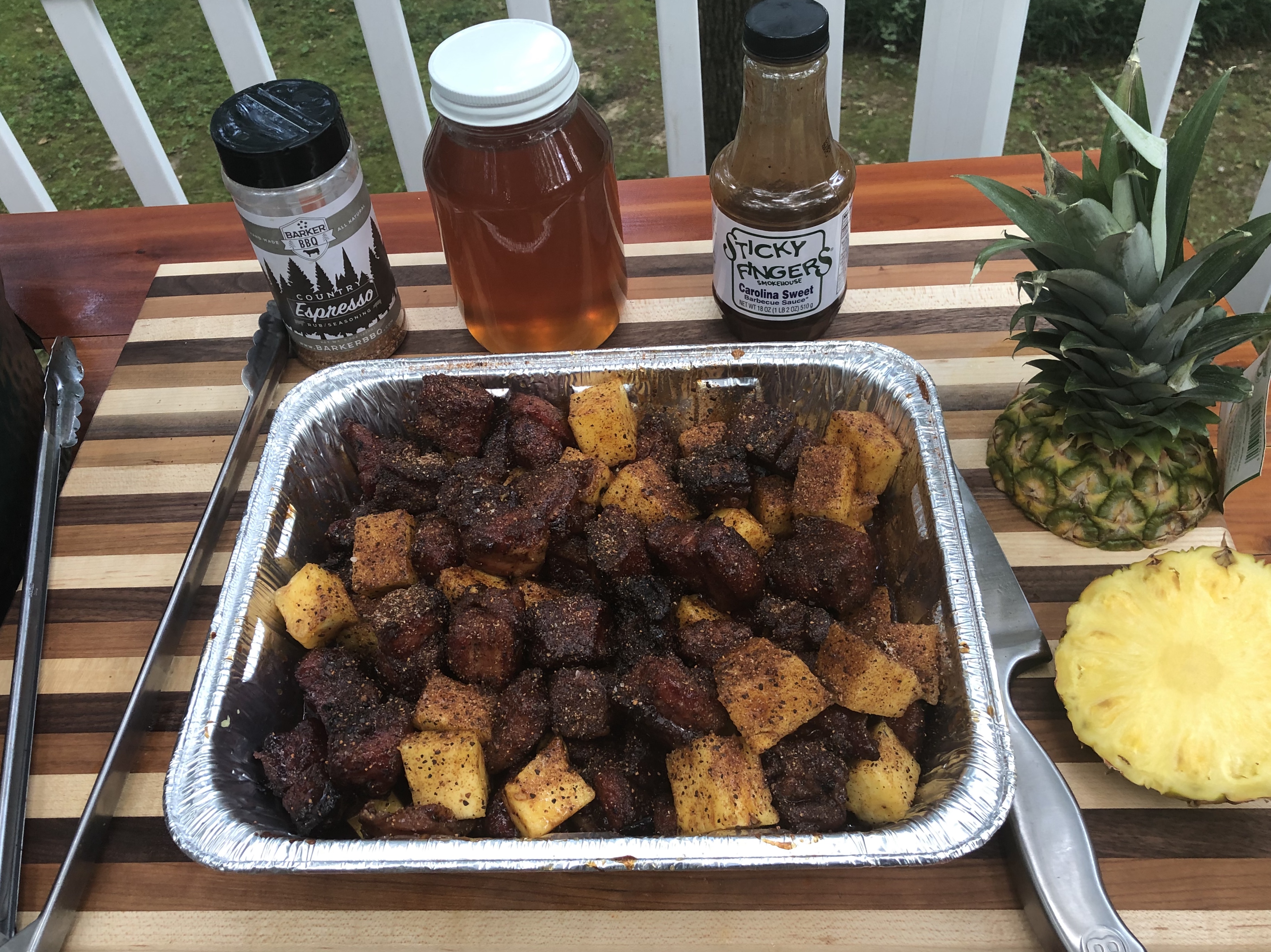 6. Cover pan tightly with aluminum foil and place pan back in smoker for an hour or until burnt ends reach an internal temperature of 200 degrees.
7. Remove foil from pan, toss the ends and pineapple, and let the sauce thicken for 10-15 minutes.... At this point, if you are able to resist sampling one of these tasty little devils, then you have way more will power that myself!
8. Game Time! Achieve rock star status by sharing these bad boys with friends and family.