Posted by JJ on 3rd Apr 2022
What Makes the Big Green Egg so Good?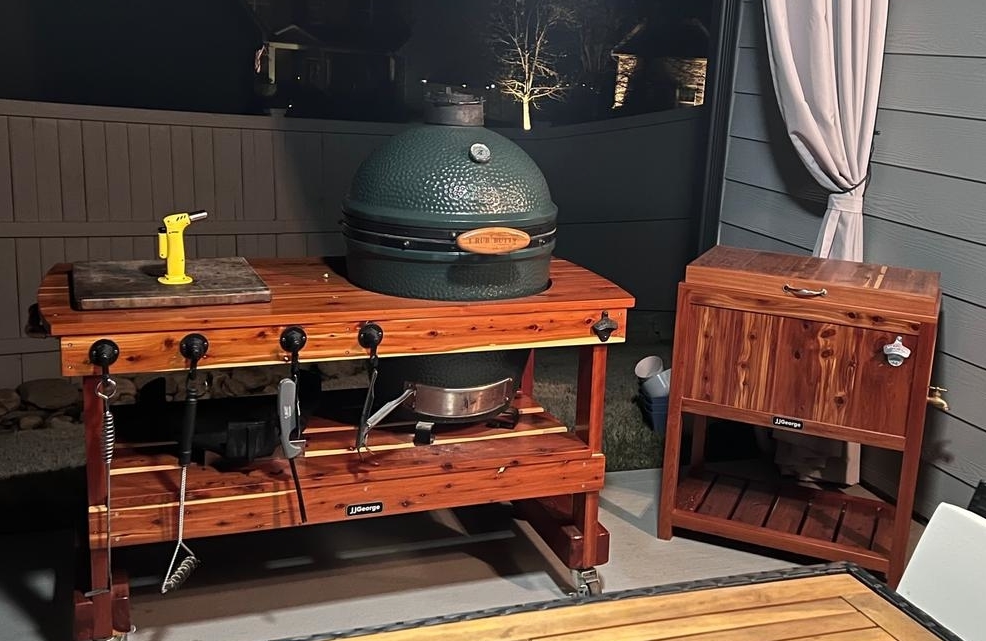 Have you ever wondered why Big Green Egg has such a loyal following and what makes the grill so special?
There are a lot of reasons to praise the Egg. However, when it comes to versatility, life time value, and overall cooking quality the Big Green Egg really separates itself from all other grills on the market.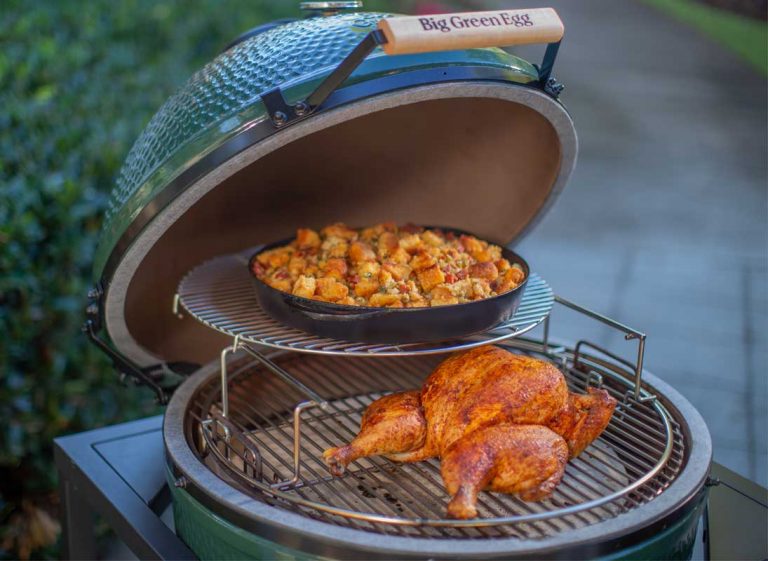 Versatility - The Swiss Army Knife of Grills
The Egg is like combining a grill, smoker, roaster, and oven all in one. BBQ staples like brisket, chicken, and pulled pork are great on the Egg... but that is just scratching the surface. Ask any "Egghead" around the globe what their favorite meal to cook on the Big Green Egg is, and you will notice that there is no rhyme or reason to what their answer will be. If you have ever attended an "Eggfest" you will see a wide variety of Big Green Egg dishes from pizza to chili to dessert and many other unique recipes that you would never dream of cooking on a grill.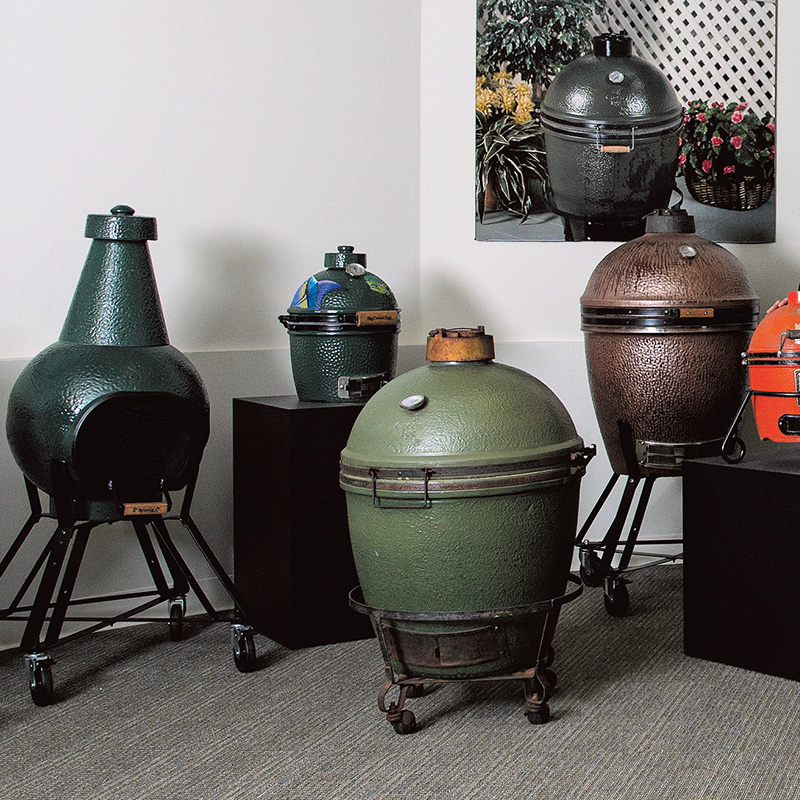 Lifetime Value
Say what?!?!... How can you talk about value on a grill that costs around $900?
These things last forever! We build tables for Eggheads everyday and you would't believe how many 20 year old and older Eggs we run across. If you are in your 20's or 30's and buy an Egg, you are set for life in the BBQ grill department! Egg has a lifetime warranty on their ceramics, and are well known for taking care of their customers if an issue arises. Most non ceramic grills are not much cheaper and last 3-5 years tops.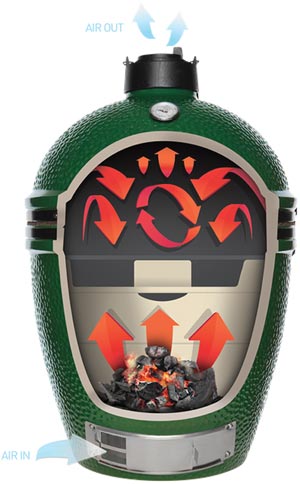 Cooking Quality
The Big Green Egg is very easy to use. It also lights quickly and easily with a tool such as the JJGeorge Grill Torch. Modern ceramics used in the Egg are great for heat retention and make it easy to fine tune your desired cooking temperature and hold it there for long periods of time. Another added benefit of the high quality ceramics is moisture retention. The combination of precise cooking temperature and moisture retention gives the Egg a high margin of error for beginners, and helps make everything you cook taste juicy and delicious!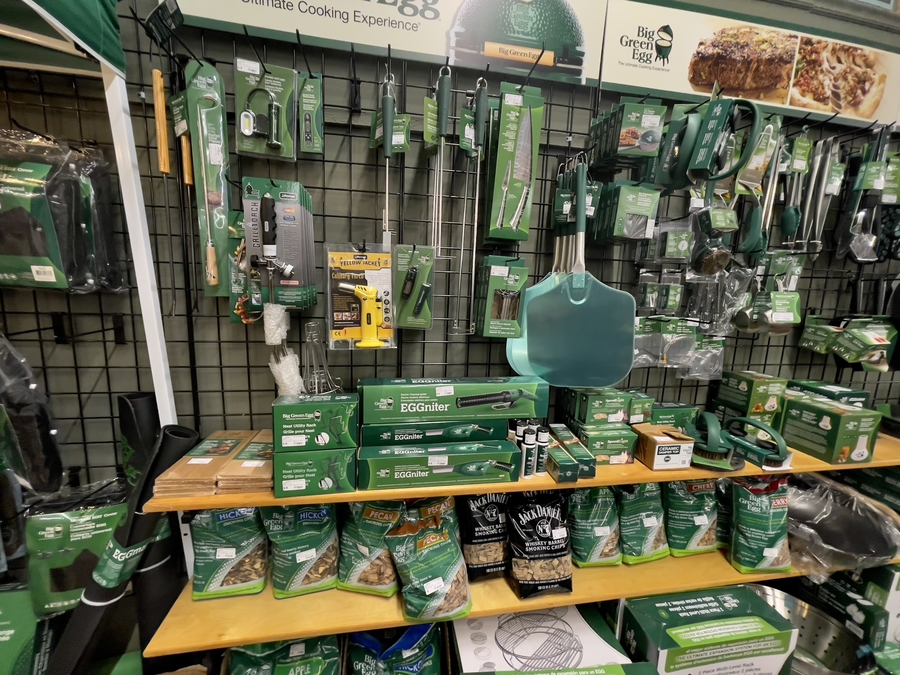 The Gift that Keeps on Giving!
There is nothing an Egghead loves more than an accessory to go with their Egg... and goodness are there a ton of cool accessories to add to your Egg over time. If you give the gift of a Big Green Egg to that special someone that is hard to buy for, you will have an endless supply of great gift ideas to add in the future. From rotisseries, to tables, to customized handles... the list goes on and on.
Thanks so much for stopping by and reading today, and as always we hope that we are making outdoor living better for you and your friends and family!
Happy Grilling!
-Team JJGeorge