If you are new to the Kamado scene, or just looking to upgrade your barbecue setup... we are here to give you the lowdown on the BURNING question! What size Big Green Egg do I need? Ceramic grills come in a variety of brands, shapes, and sizes but the size of your grill ultimately breaks down to two key factors. What is your budget? What are you cooking and who is it for? There are a lot of different size Kamados out there but for this edition of Grillmaster Tips we are going to focus on the three that make up the lions share of ceramic grills in production... Big Green Egg, Kamado Joe, and Primo Grills.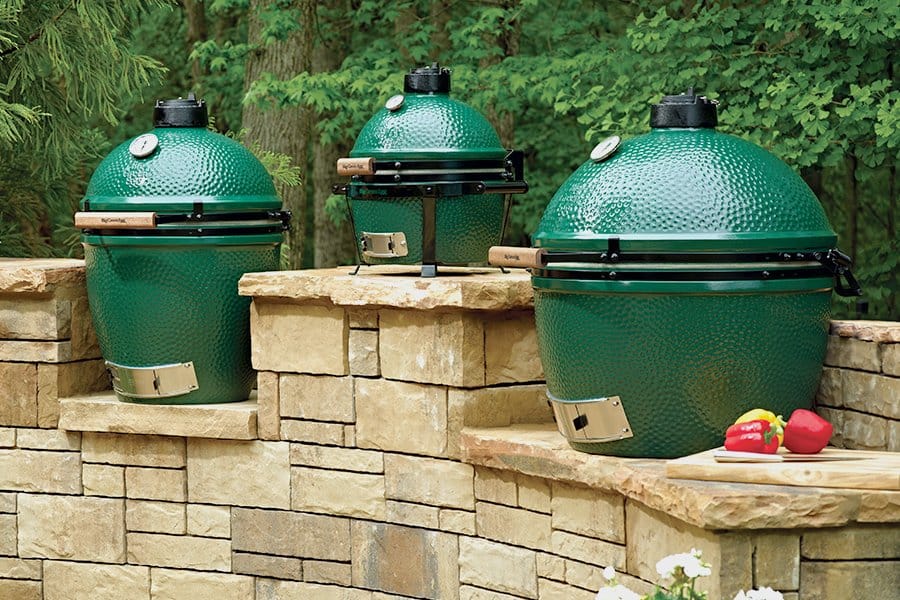 1.) What is your budget for that shiny new Kamado Grill? - For a new homeowner or aspiring Grillmaster in their 20's or 30's, the Large or XL Big Green Egg, Classic or Big Kamado Joe is the CHEAPEST option for a BBQ grill!.... Say WHAT!... That's right, high end Kamado grills will literally last you a lifetime and the fact that they are the Swiss Army Knife of all things BBQ... grill, smoker, pizza oven, etc... You can literally be one and done with this purchase and save yourself the time and money of purchasing new grills every hand full of years. When you consider purchasing different types of cookers for the variety of cooking methods that the Egg tackles the dollars really start stacking up in favor of the Kamados.
If there was a significant price difference between brands we would get into that aspect of budget, but we feel that just about all of the big Kamado Grill brands are competitively priced and perform similar to each other. They are all great cookers. The one main advantage to buying a reputable brand is if something were to go wrong warranty wise, the Big Green Egg's, Kamado Joe's, Primo's and Vision's of the world seem to step up to the plate to make things right. This is a big deal considering that these ceramic grills will last you for years and years with relatively little maintenance.
2.) What's cooking, who's it for? - The next deciding factor on picking out the perfect size Kamado grill is what are you grilling, how many people are you cooking for, and what do your future plans for outdoor cooking look like?
The Gold Standard - The most popular choice by far and my personal selection is the Large Big Green Egg or Classic Kamado Joe. This versatile grill fires right up, uses a moderate amount of charcoal, and is great for cooking for a few people or a small army of 20 or less. The number of mouths you can feed really varies on what you are cooking. For example, I can fit three 8 pound Boston Butts on my Large Egg which will feed roughly 30 people. A 20 pound brisket will feed 20 of my closest friends. 10 burgers, 8 steaks, or 5 whole chickens get me to a dozen or so, especially if done in stages.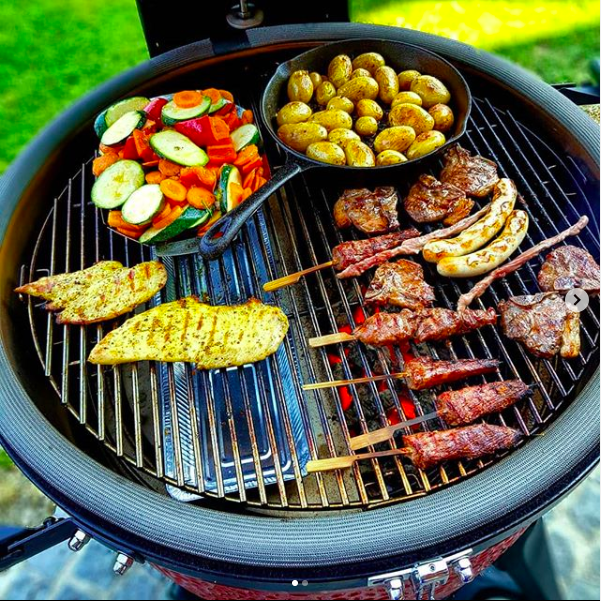 Classic Kamado Joe
Bring in the Big Guns! - If you like to entertain and cook for more than 15-20 people then the XL Egg, Big Joe, or XL Oval Primo is the way to go! These bad boys give you room to spread out and cook what your heart desires. Truth be told, you can cook basically twice as much food on the XL as you can on the Large but it also burns more charcoal. So, if it makes sense to be cooking for 20-40 people on a regular basis, then the XL, Big Joe, or XL Oval Primo is a no brainer for the price.
Note: if you really like to spread out and cook multiple dishes and sides all at one time on the grill, then the XL ceramic grill will keep you from getting cramped for space.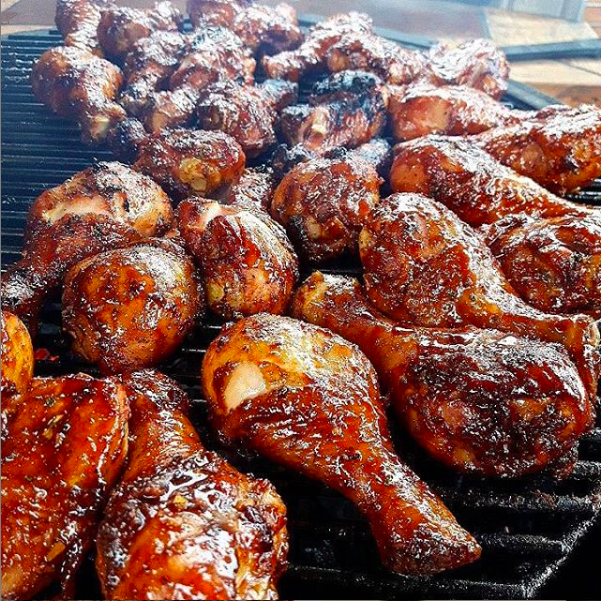 XL Big Green Egg
The Mighty Mini - If you know that you will only be grilling burgers, steaks, and chicken for a couple of people then you will be perfectly fine saving a few bucks and opting for the MiniMax Egg, Medium Egg, or Kamado Joe Jr. These little fellas will save you some money up front as that are a few hundred bucks cheaper than the full size models and over time as well because you will not be burning as much charcoal. These are also a great 1-2 punch for someone that already has a larger Egg or Kamado that needs to cook at different temperatures, or as a quick mid week option for cooking, while saving the big guns for the weekend warrior smoke fest!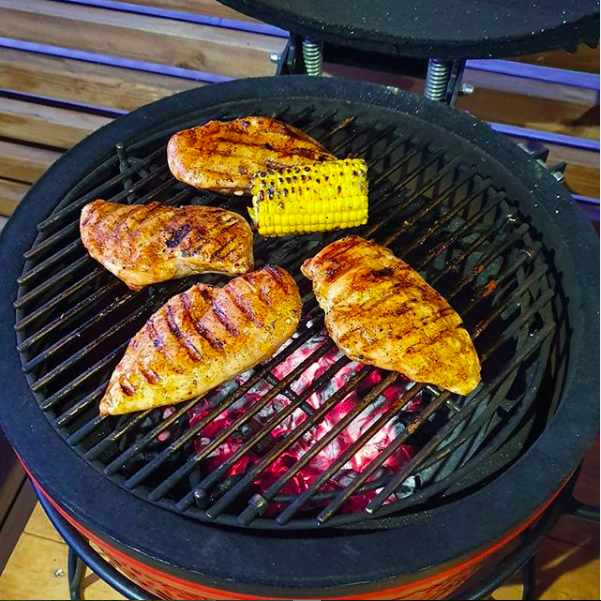 Kamado Joe Jr.
So there you have it. Not only is the Kamado grill the most versatile way to dominate backyard BBQ, but it is also the most efficient over the long haul! Once you wrap your head around what your future grilling and smoking plans look like you can plug them into the formula above to get yourself the perfect Egg, Joe, or Primo to last you a lifetime.
Thanks so much for reading and as always, leave us your comments below to let us know how we are doing, what we can cover in the future, or what we might have missed!