Posted by Ron Dimpflmaier on 12th Aug 2020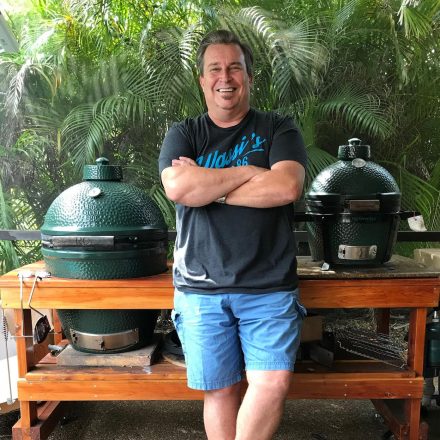 Cptn Ron Dimpflmaier
Two of my favorite seafoods are ceviche and grilled lobster tails. Now that lobster season has arrived, it's the perfect time to share this recipe that takes the two, smashes them together, and combines them to create a lobster feast on the Big Green Egg like no other.
The big secret is in the very simple marinade. The acid from the limes works to "cook" the lobster meat (hence the "ceviche") while it's marinating, and the grill finish gives that extra boost to tickle your taste buds.
Ingredients
4 spiny lobster tails
4 cloves garlic, chopped, separated n half
1 bunch fresh cilantro (leaves and stems)
Juice of 8 limes
1 stick of butter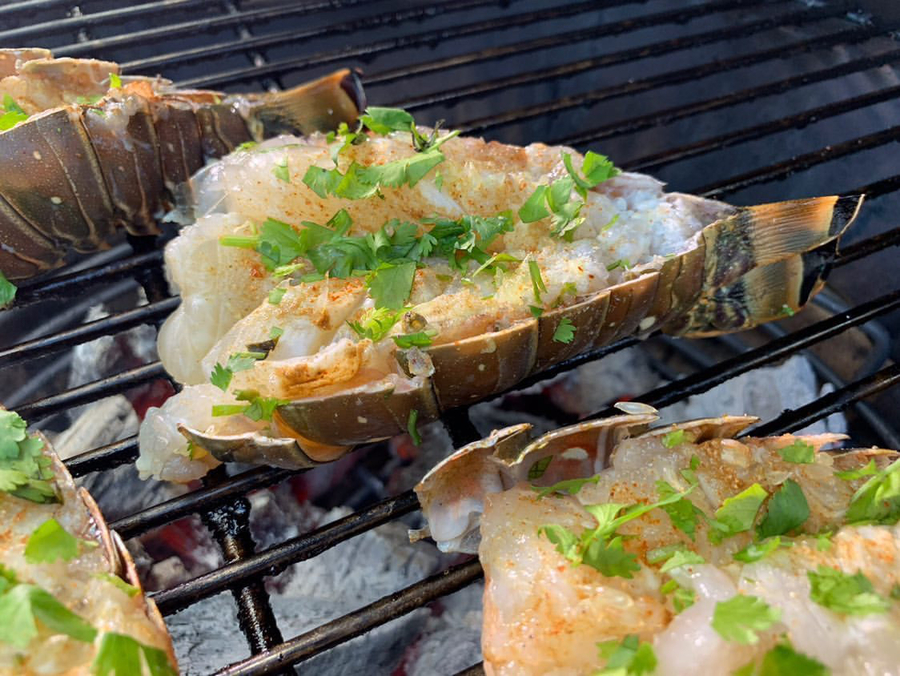 Instructions
Split the lobster tails down the back to the tail with a knife, continue through the meat until it hits the bottom of the shell. Apply enough pressure to just crack the bottom "rungs" of the shell without going completely through. Unfold the shell so both halves lay flat and the tail is butterflied.

Pull the meat from the shells and lay it back in. Place the tails flat in a container.

Pour the lime juice over the tails, making sure to get some under the meat in the shells. Add ½ of the minced garlic and sprinkle generously with chopped cilantro.

Cover and refrigerate the tails for a minimum of 30 minutes up to a few hours. The longer they sit, the more the lime will penetrate the lobster meat.

Melt the butter with the rest of the garlic and some of the remaining cilantro.

Place the tails on your grill over a medium hot fire with the meat side up. Cook for 3-5 minutes, basting with the butter mixture halfway through.

Flip the lobster tails over so the meat side is down on the grates. You just want to give enough time to give a slight char. Flip them back over, baste again and cook until they hit an internal temp of 140-145 degrees F.

Remove the tails and sprinkle with more cilantro and serve with the butter mixture.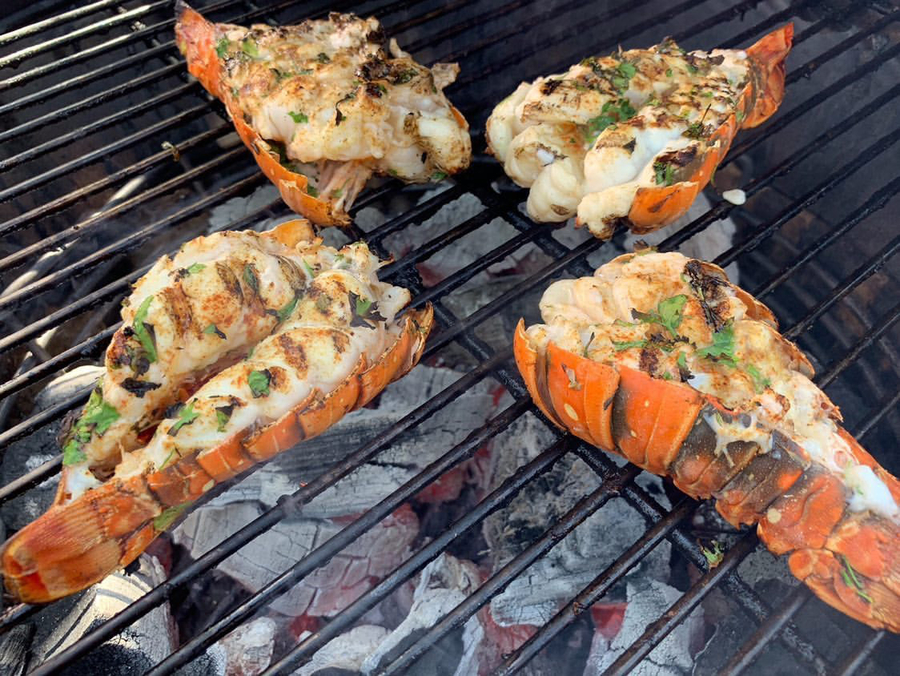 Ron Dimpflmaier is the host of the YouTube channel "What's Cookin' with Captn Ron." His Instagram feed will make your mouth water, and he's also the reigning 2020 N Florida Eggfest Champion.