Posted by JJ on 3rd Oct 2022
Is the B.B. Prime a one stop Taco Shop?...
You bet your sweet Picanha it is!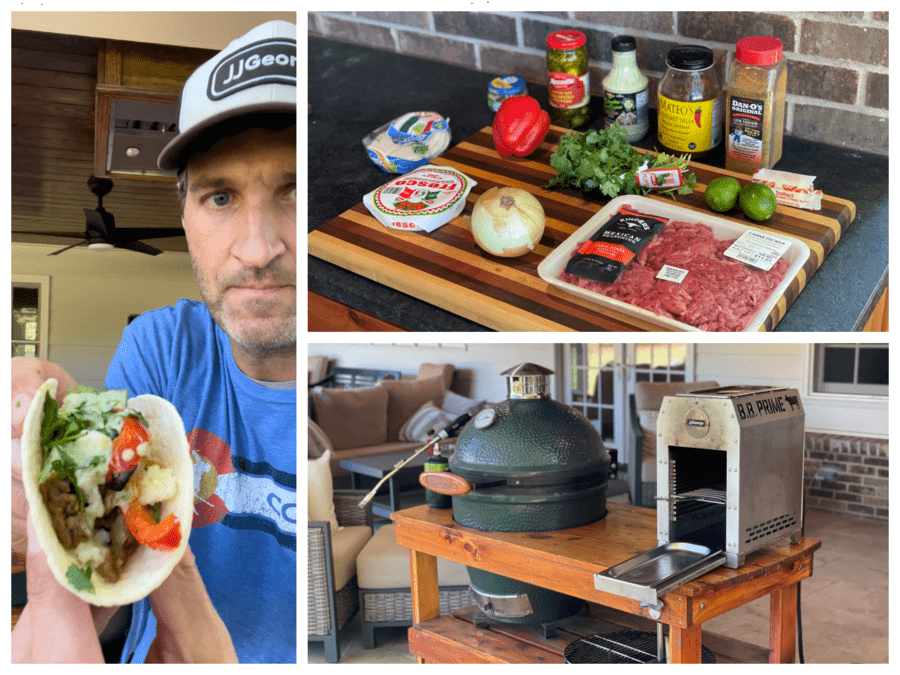 Sure you can cook a world class steak on a Salamander Broiler, but today we are going to show off the B.B. Prime's versatility and cook some quick and delicious Carne Asada tacos!
Ingredients:
1lb of Beef Strips (ours were sliced extra thin)
1oz packet of Carne Asada Seasoning
2 tbsp Butter
2 tbsp Olive Oil
1 Yellow Onion
1 Red Bell Pepper
2 Limes
1 bunch of Cilantro
2 cups of Fresco Mexican Cheese (Crumbled)
1 pack of small Tortillas (flour or corn)
Mexican Crema Sauce (we used Don Pancho Cilantro Lime Crema from Costco)
Step 1.
Fire up B.B. Prime to high heat and thinly slice Onion and Bell Pepper (finely dice up some jalapeño peppers to spice it up a notch!). Drizzle with olive oil and a few shakes of your favorite rub. Go ahead and roughly chop your cilantro and crumble your Mexican Cheese into a bowl.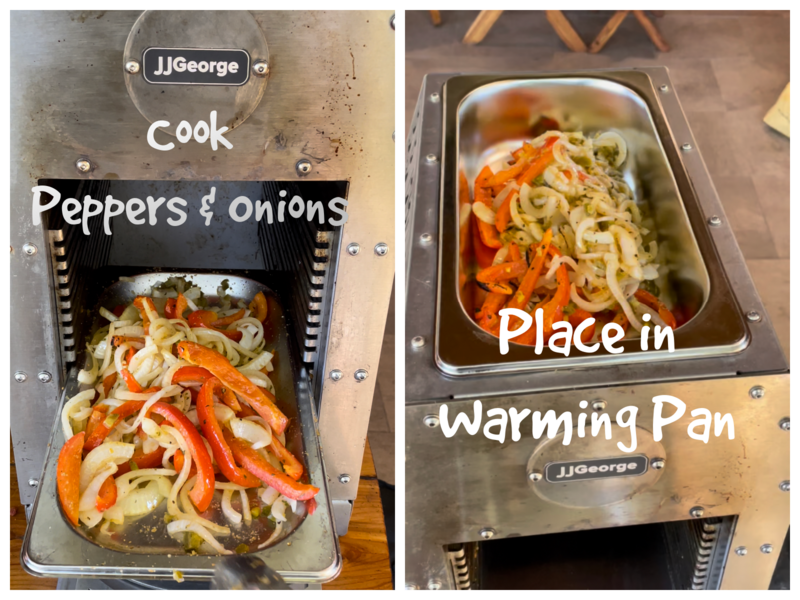 Step 2.
Cook onions and peppers in the B.B. Prime tray. Use the 4th slot from the bottom and toss with tongs as veggies start to blister. Once cooked (approx. 10 mins), remove tray and transfer onions and peppers to warming pan on top of B.B. Prime.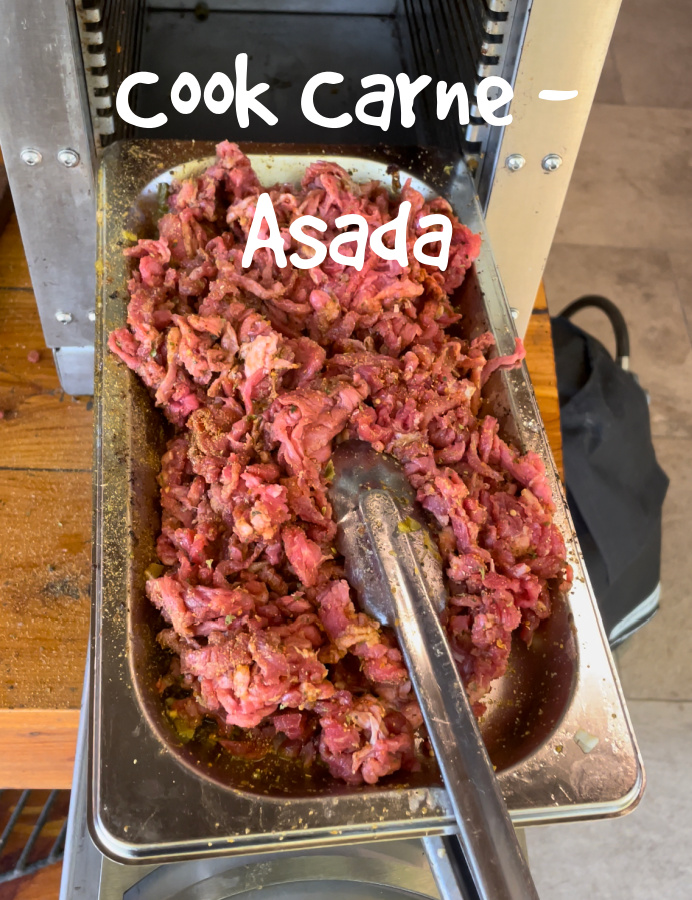 Step 3.
Place the tray that you just cooked the veggies on back into the same slot and melt 2 tbsp of butter. While butter is melting, season your beef with 1oz packet of carne asada seasoning. Wrap tortillas in aluminum foil and place in very bottom of B.B. Prime to warm. Add seasoned beef to tray with butter and cook, stirring every 4-5 minutes until beef has browned and cooked.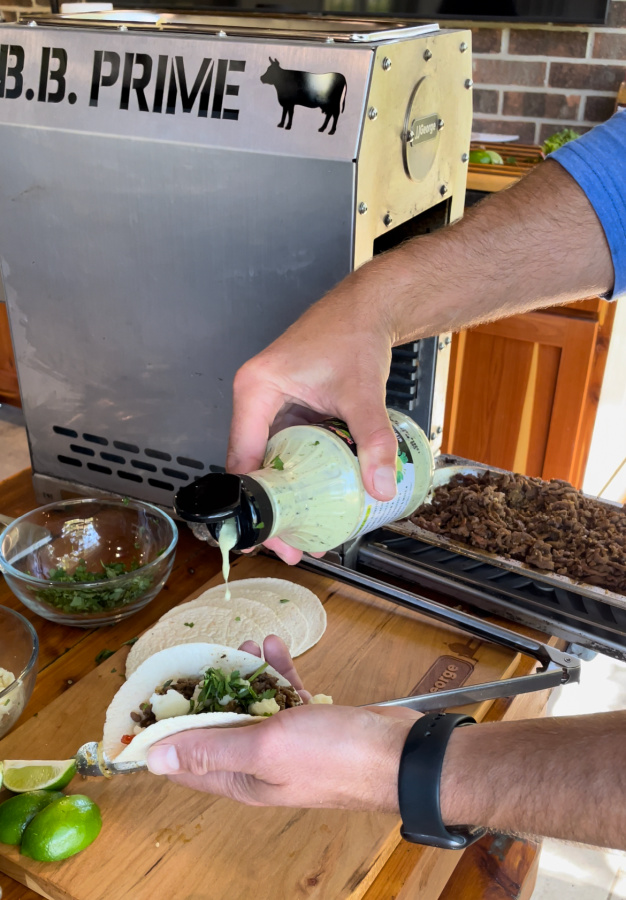 Step 4.
Ring the dinner bell and let's build some tacos!
Remove your warm tortillas from foil. Add Carne Asada beef, Peppers and Onions from warming pan, chopped cilantro, and crumbled Mexican Cheese. Finally, don't forget to drizzle the taco with Mexican Crema Sauce or your favorite salsa and dig in!
Thanks so much for stopping by and visiting us today! We hope that every day is Taco Tuesday at your house! Please shoot us an email and let us know what else we need to be cooking or how we can improve.
-Team JJGeorge