Posted by JJ on 2nd Dec 2021
Is your favorite Grillmaster tough to buy for?
We've put together our Top 10 holiday gifts that are sure to blow the socks off your favorite back yard chef!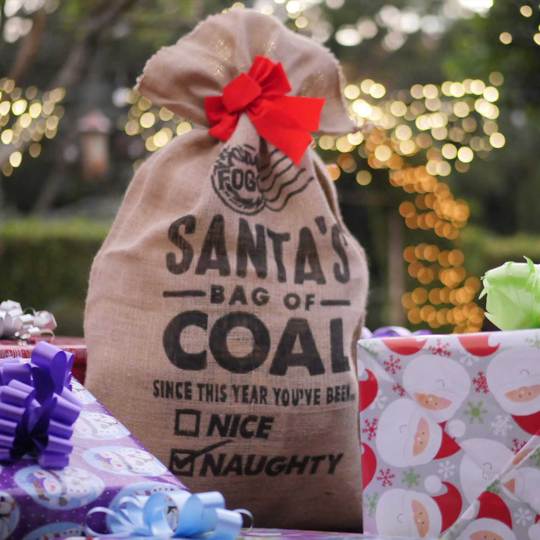 1. FOGO Super Premium Charcoal in Santa Bag
* Price Point: $42.95
* Order Here Ships to your door
* Need a good laugh as well as a great gift on Christmas morning? Fogo Super Premium Charcoal is something a lot of people don't initially splurge on. Sure, you can get a bag of lump charcoal cheaper... but once you taste the difference and see how long these massive chunks of lump last in your grill. You will never go back to the cheap stuff again!
2. Creekstone Farms - USDA Prime Short Ribs - AKA... Dino Bones
*Price Point: $68 for (2) 4 bone sections
* Order Here Ships fast to your door
* A great bargain! Dino bones is one of our favorite things to cook on the Big Green Egg and these are USDA Prime at a great price. 8 ribs does not seem like a lot of food, but each gigantic rib is a meal in itself. Also, known in Texas as "brisket on a stick", you can easily pay twice this price at your local butcher for a lesser cut of beef.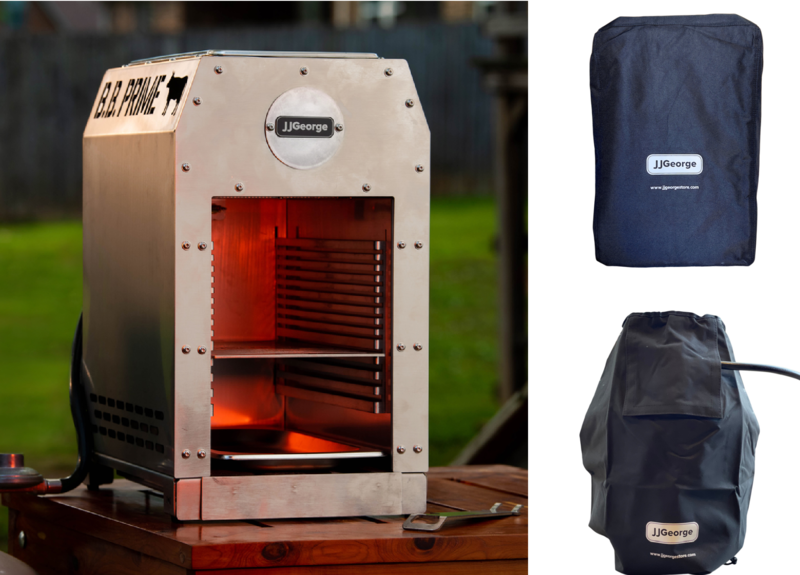 3. B.B. Prime Salamander Bundle
*Price Point: $399... *Use code PRIMETIME for an additional 10% off ;)
* Order Here Ships fast & free to your door
* The High End Steakhouse in your backyard! Show off your fancy cooking skills to friends and family with this true backyard Salamander Broiler. Perfect for searing & cooking steaks, chicken, seafood, or anything else you like to cook hot and fast. Possibly the best deal on the list... this bundle ships free and includes the B.B. Prime Grill cover and 20 lb propane tank cover for free as well.
4. Island Creek Oysters
* Price Point: $93
* Order Here Ships to your door quick & cold
* If you are used to the Large Gulf Coast Oysters like we were, at first you will notice that these oysters are a little smaller. However, one bite and you will be hooked on the salty, buttery richness, and long sweet finish of these absolutely delicious oysters!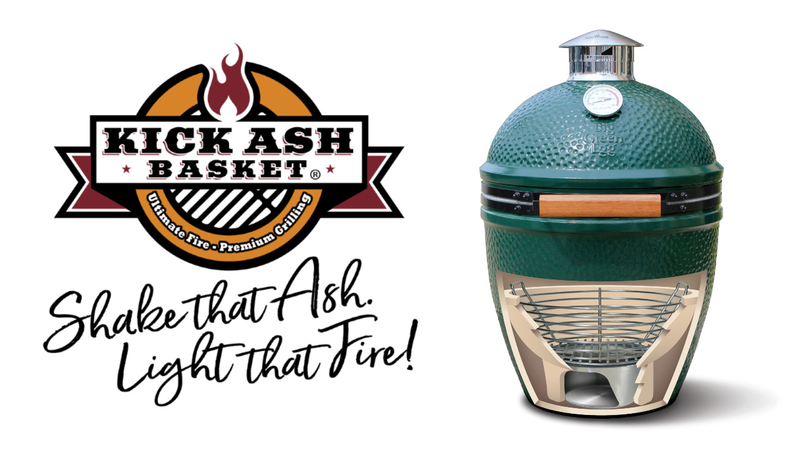 5. Kick Ash Basket & Can
* Price Point: Basket - $79.99 | Can $34.99
* Order Here Ships fast & free
* The Kick Ash Basket and Can is a game changer for keeping your charcoal grill clean and burning hot and consistent. Before lighting your grill, simply shake the basket and all of the ash and small pieces of lump charcoal fall through the basket into the can in the bottom of your grill. Then simply dump the can and your grill is in ship shape to cook!
6. Cookbook: Salt, Fat, Acid, Heat: Mastering the Elements of Good Cooking
* Price Point: $17
* Order Here Ships fast via Amazon Prime
* "Just reading Salt, Fat, Acid, Heat will make you a better cook, adept at seasoning, balancing, understanding what it really is you're doing and why... Make room on the bedside table—and the countertop." ― Bon Appetit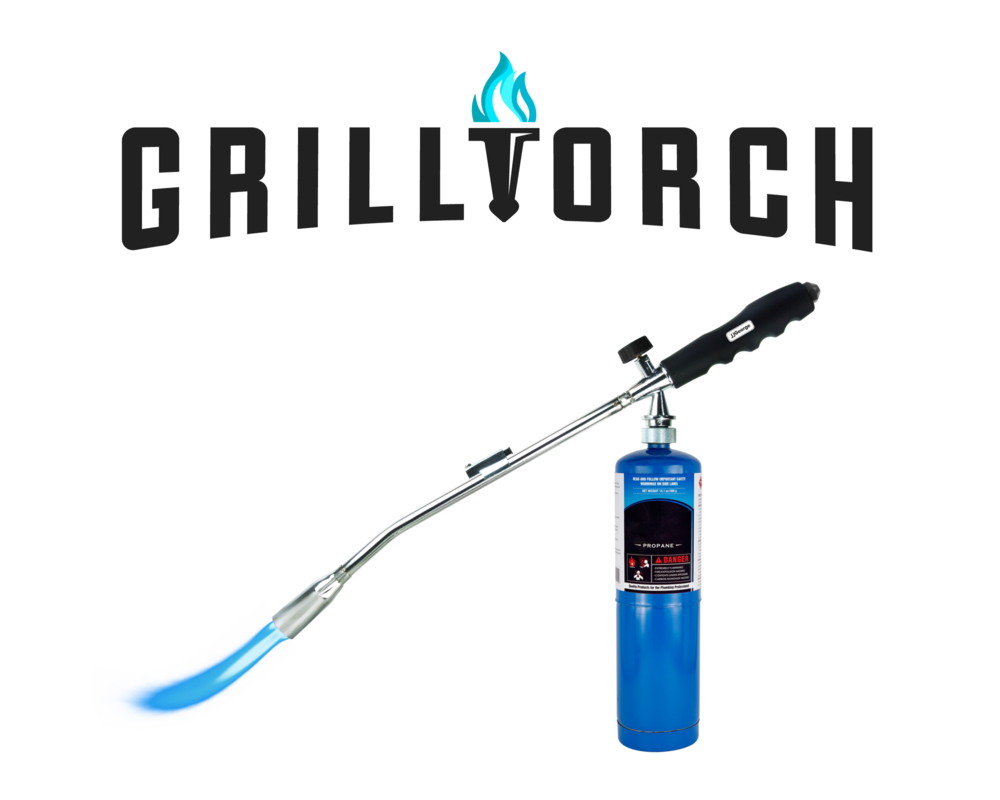 7. JJGeorge Grill Torch
* Price Point: $37.99
* Order Here Ships almost as fast as it lights your grill!
* If you want to know what if feels like to light your grill with the business end of a NASA rocket, then its time to grab yourself a JJGeorge Grill Torch. Not only is it fast, cord free, and efficient... its also a whole lot of fun!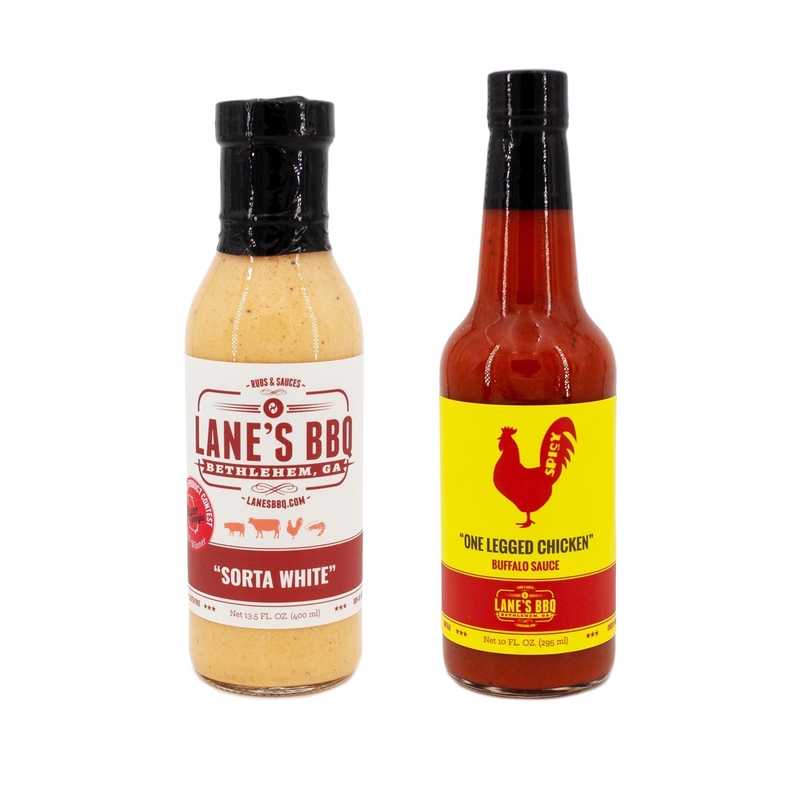 8. Lane's BBQ - The White Buffalo Sauce Set
* Price Point: $16.99
* Order Here Ships fast from the great state of Georgia
* Lane's One Legged Chicken is hands down our favorite Buffalo Sauce, and when you mix it with their "Sorta White" sauce it sends the taste buds into their happy place!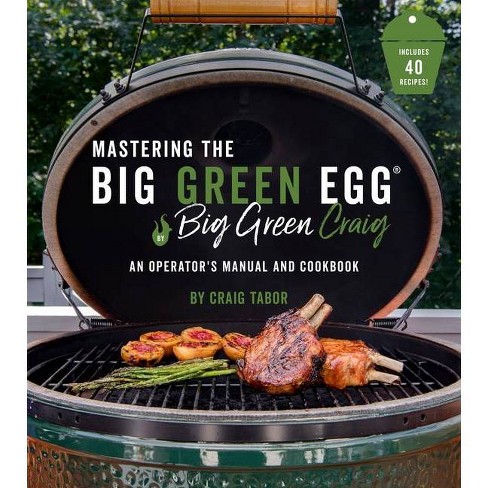 9. Mastering the Big Green Egg® by Big Green Craig:
An Operator's Manual and Cookbook
* Price Point: $15.99
* Order Here Ships via Amazon Prime
* Craig Tabor is one of the few pit masters that is able to combine backyard BBQ with unbelievable recipes and elegant dishes. This book takes you from the basics of lighting your Egg, to creating your own culinary masterpieces to show off to friends and family. Without a doubt a must have guide book for all Kamado owners.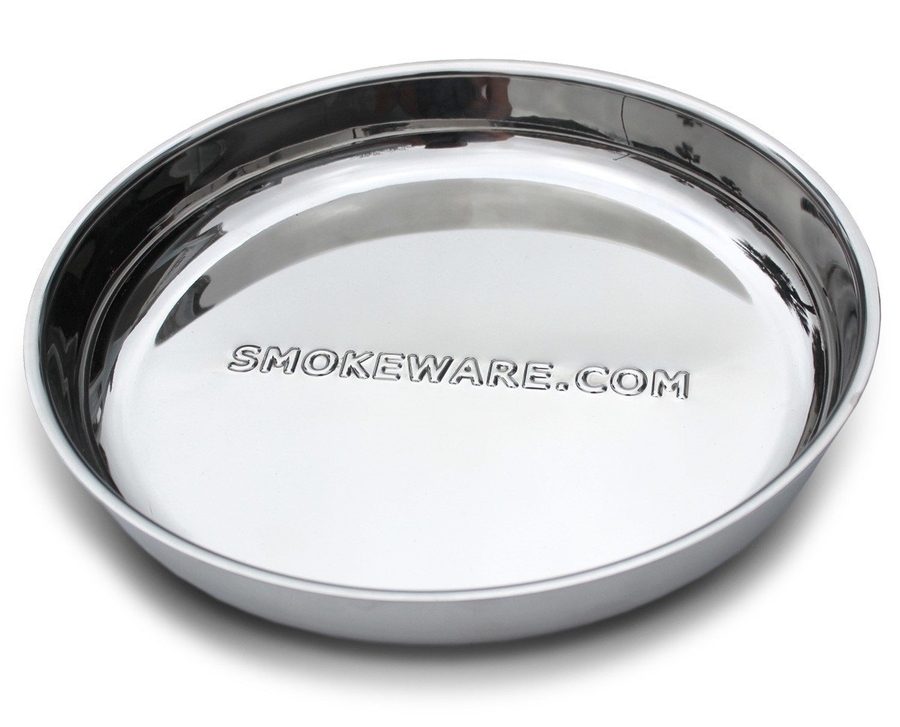 10. Smokeware - Stainless Steel Drip Pan
* Price Point: $37.95 & under

* Order Here Ships fast and free
* Don't go low and slow without it! This 304 Stainless Steel Smokeware Drip Pan is the last drip pan you will ever buy. Simply set it on top of your plate setter and add a little water when cooking indirectly to provide maximum moisture to Big Green Egg masterpiece! Using a drip pan also make a big difference in taste, as drippings are not able to fall on your conveggtor and burn. They simply drip into the water and recycle the delicious taste of whatever you are cooking!... Available for MiniMax and Medium Big Green Egg upon request.