Posted by JJ on 12th Nov 2020
Are you Suspicious of your Big Green Egg's real Temp?
You should be! Nailing the temp on a brisket, butt or Thanksgiving turkey can make or break a delicious meal. In this edition of Grillmaster Tips we will go through 4 easy steps, to make sure that your Kamado is dialed in for your next big cook.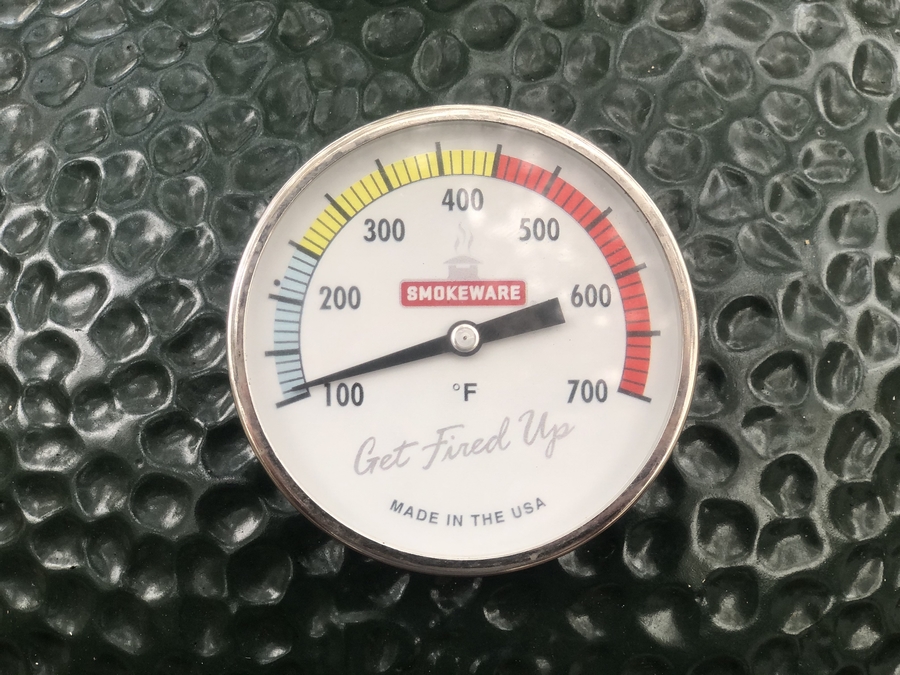 Tools needed:
Needle nose pliers... That's it!

In the case that your thermometer is broken, full of moisture, or just in need of an upgrade, you can grab an oversized Smokeware Thermometer here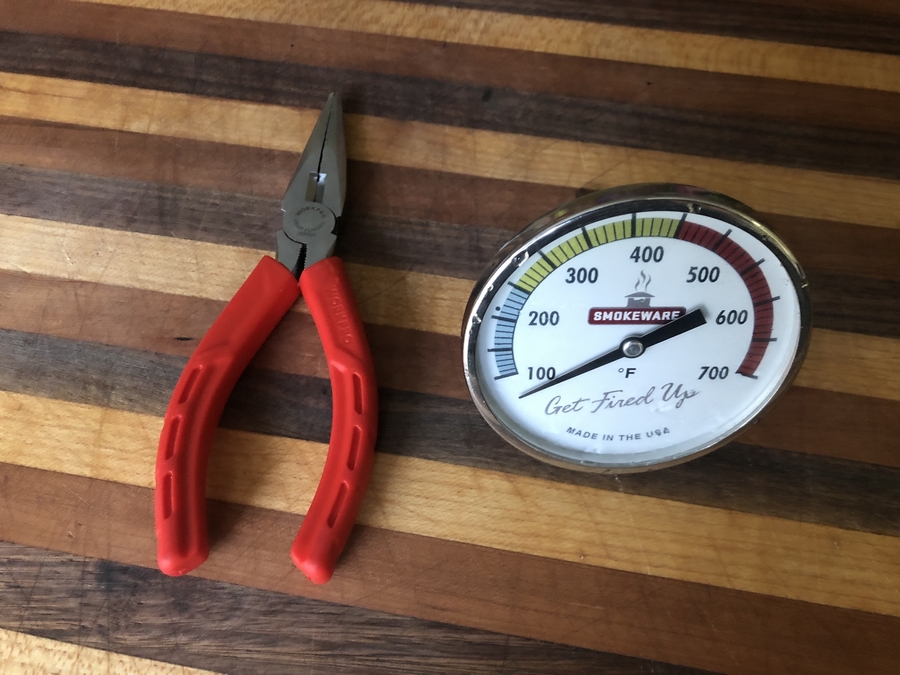 Step 1. Remove the Thermometer from your Grill
When your Kamado Grill is cool, open the lid and find the metal bracket holding your thermometer in place. Squeeze it together to remove the tension and slide it off of the post of the thermometer. Once bracket is removed, close the lid of your Egg and pull it out from the front.
Note: Most of the time, this is easy... However, if grease and gunk have built up over the years, you might have to twist and pull a little harder to get it out.
Step 2. Check the Current Temp of your Thermometer
Fill a pot of water and bring it to a boil on your stove. Once boiling place the post of your thermometer into the water to check the current reading. If the thermometer reads 212 degrees Fahrenheit (100 Celsius) then you are good to go. As you can see below, mine is reading around 180 F, so a calibration is needed.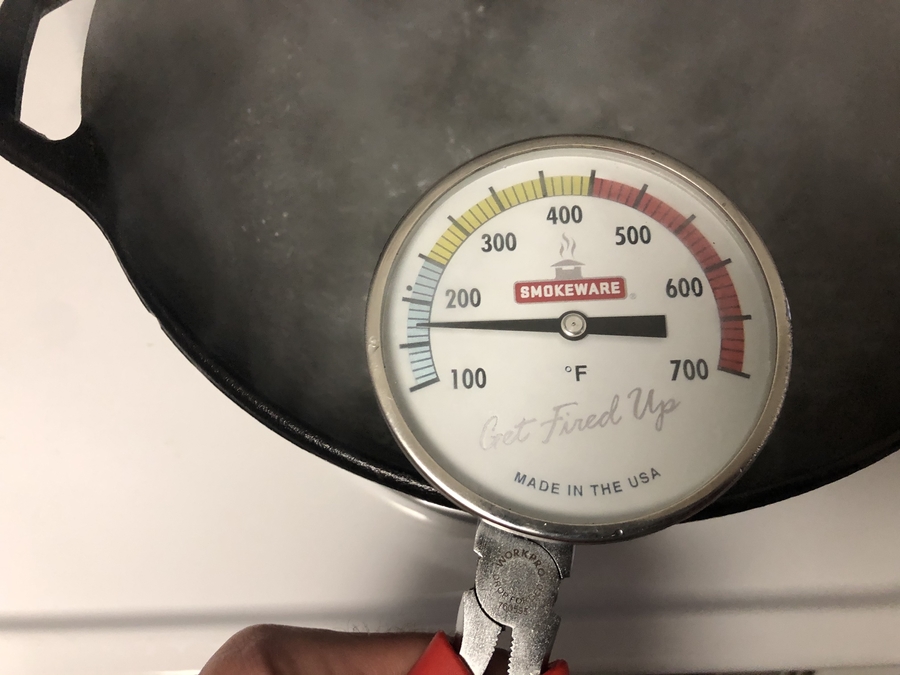 Step 3. Calibrate your Thermometer
Using the needle nose pliers, grab the nut on the back side of the thermometer. Hold the face of the thermometer with your opposite hand and twist until the temperature is at 212 F with the post still in the boiling water. (or for safety... you can pull the thermometer out and use the twist and guess technique until you get it just right).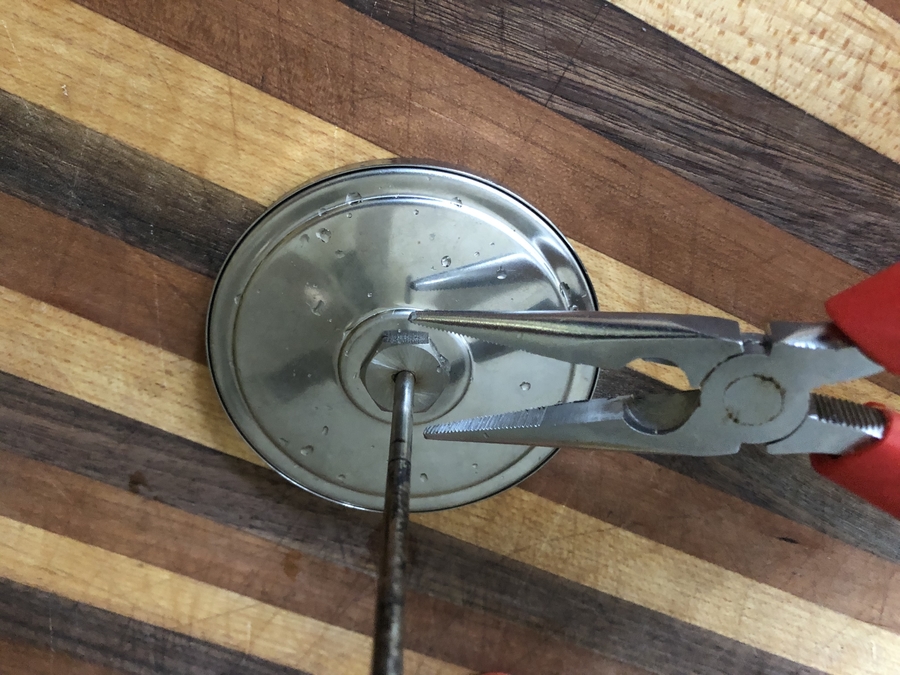 Step 4. Replace the Thermometer on your Big Green Egg
Now that your thermometer is dialed in to 212 F in boiling water it is time to get back to cooking. Simply slide the thermometer back into the hole in your ceramic grill and open the lid, squeeze the metal bracket, and slide it back onto the post of the thermometer so that it is snug. Now its time to bring on the meat!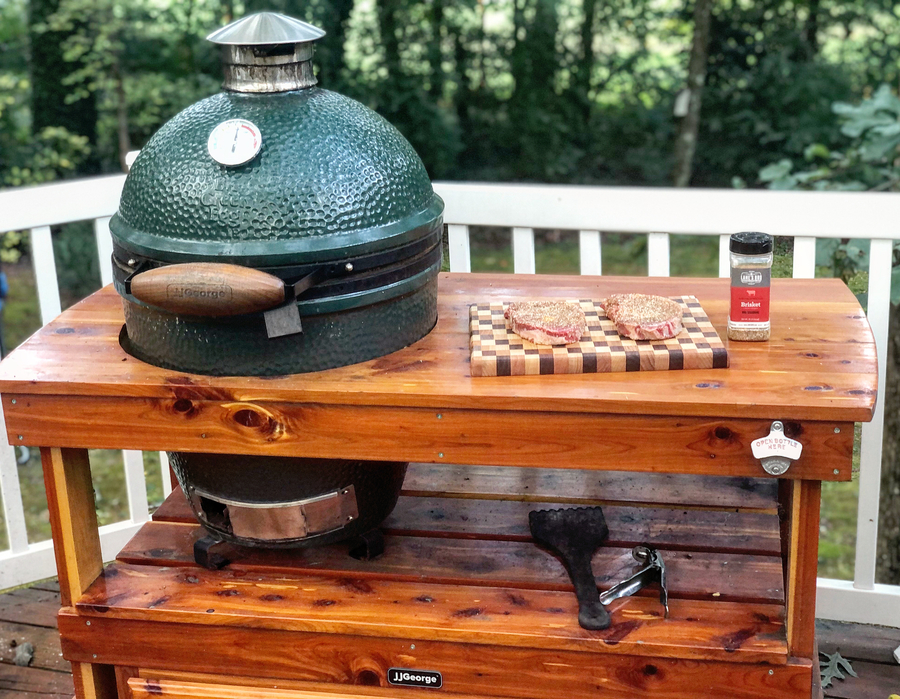 We really hope that this blog gets the temperature of your grill dialed in to perfection and makes your next meal a real crowd pleaser! Thanks so much for visiting JJGeorge and as always, drop us a note below to let us know how we are doing.
Happy Grilling!
- Team JJGeorge