Posted by JJ on 19th Sep 2019
So you just messed up.... BIG TIME!
You dropped, cracked, and broke your Big Green Egg, Kamado Joe, or other ceramic grill!!! Breath deep, its going to be okay, you will live to smoke again, and we are going to show you how to fix it! Or, if you just have a cracked or broken plate setter or firebox, you can use this same simple method to fix it as well.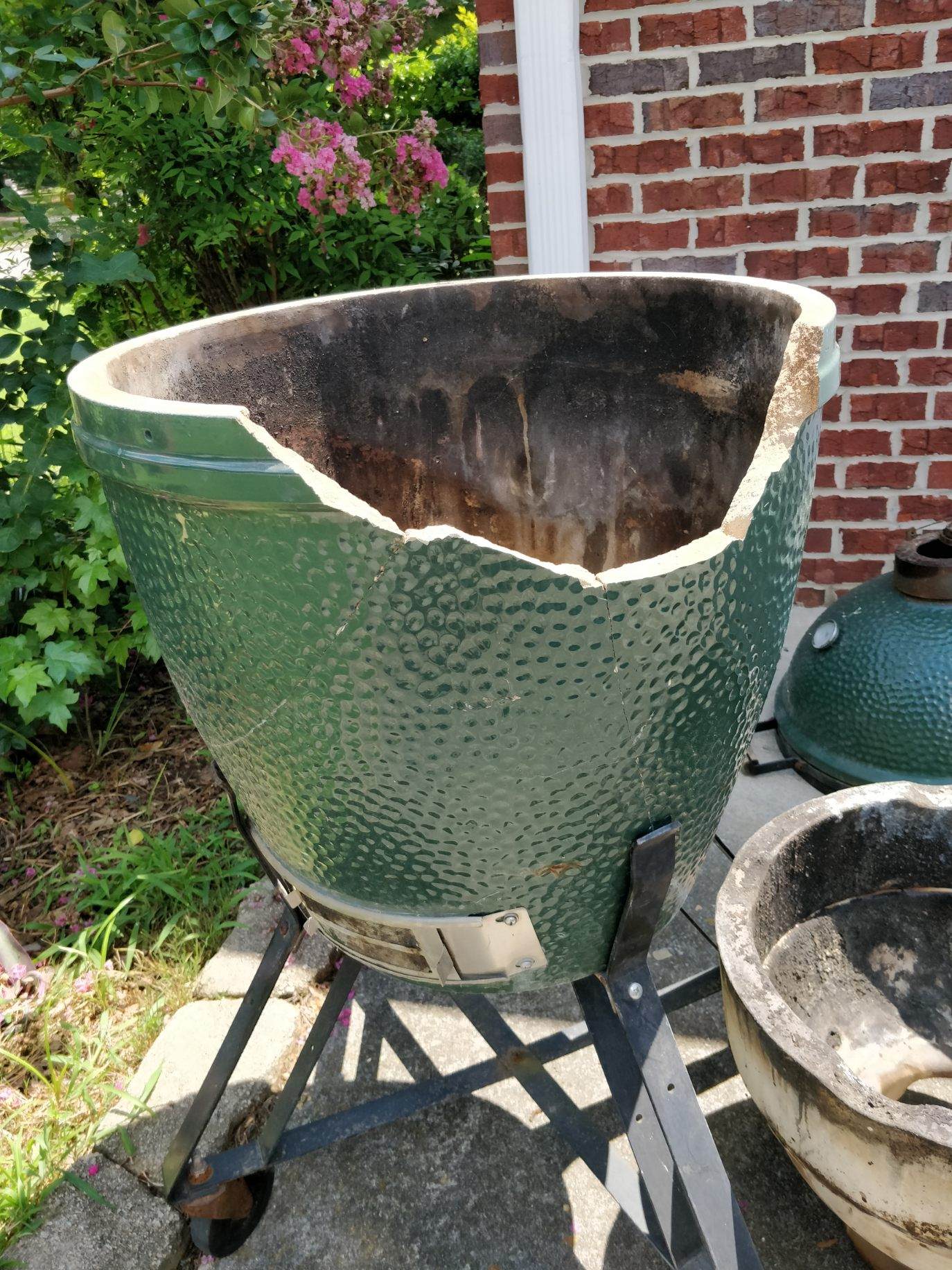 In our travels we come across a lot of Kamado grills and when we saw our friend Stephen in Madison, Alabama's Egg we knew we had to figure out how he had put Humpty back together again. As you can see in the photos, the battle scars of a rough fall are evident in his Large Big Green Egg, but that just gives it a little character and it cooks and smokes just like its brand new.
Best of all, the first question that I had for Stephen was:
Me: How did your Egg break?
Stephen: I don't know... someone else broke it and left it on the curb for the garbage man.
Me: What!?!?... You have a free Big Green Egg, with just a little time and material? Eureka!
Stephen: That's right!
Materials
1. Rutland 12.5 lbs Tub Castable Cement - Mix With Water (Fire Clay) 2200 degree
3. Wire brush
The Process
Step 1: Clean the Broken Edges - You will be applying cement to all of the broken edges, so you want them to be as clean as possible to make sure that the cement bonds correctly to them. Pressure wash the Egg, cleaning the areas where cement will be applied especially well. Also, use the wire brush to clean areas where glue will be applied.
Note: If it is just a plate setter your are fixing, The process still works great! However, for a little more than the cost of the cement & your precious time, you can grab an indestructible cast iron plate setter here and never have to worry about breaking it again.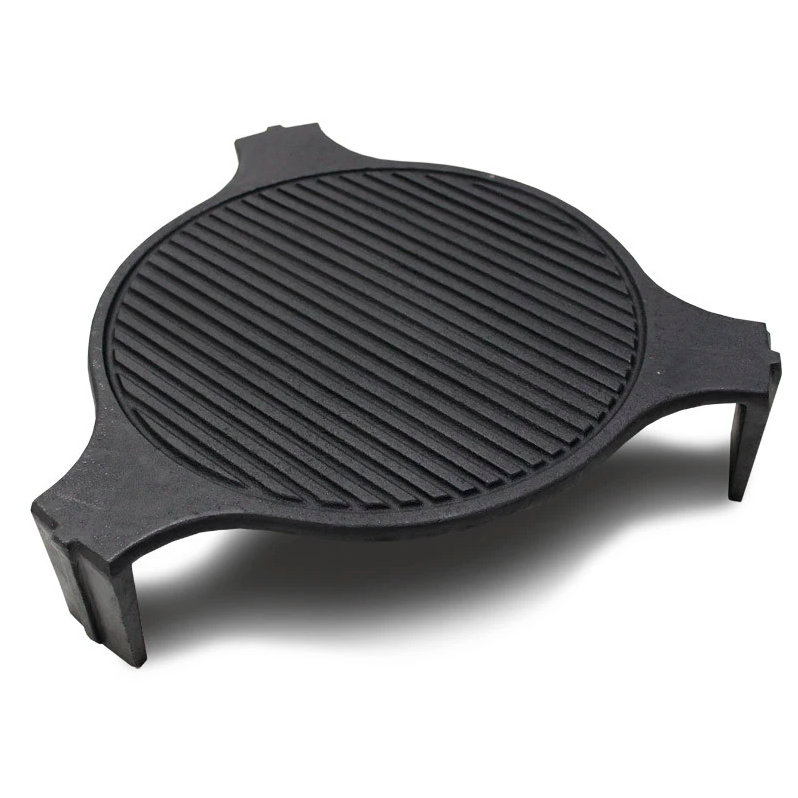 Step 2: Apply Cement and Piece Together - Do not worry about waiting on the broken edges to dry off after pressure washing. Rutland actually recommends getting the pieces damp before applying the cement. From there, follow Rutland's mixing instructions and rub cement onto the broken ceramic pieces (be careful on sharp edges) and squish the broken Egg back together. If you do have missing or shattered pieces, do not fret! It is perfectly fine to fill the voids in the ceramic with the refractory cement.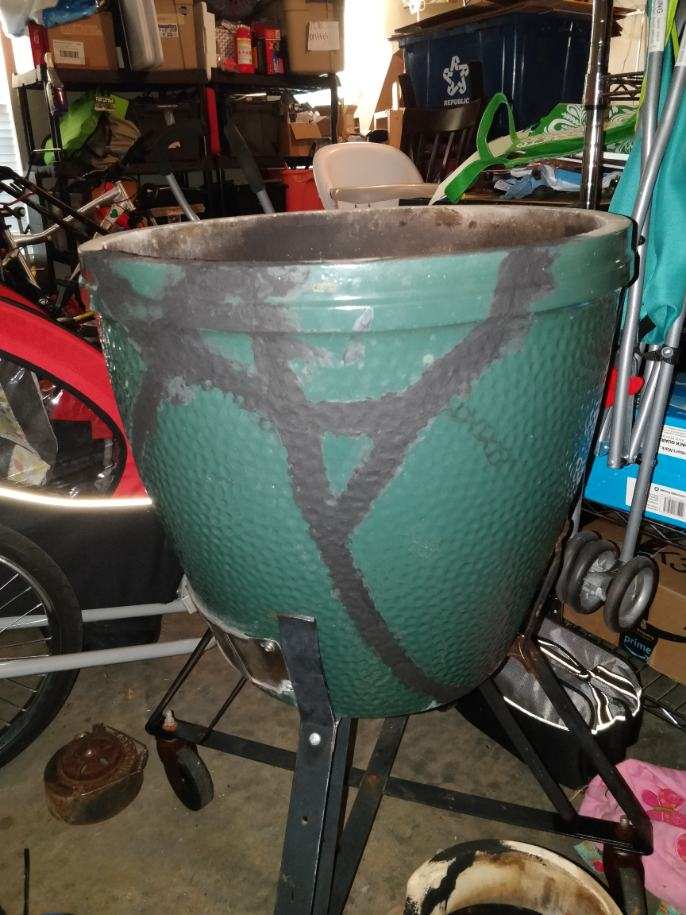 Step 3: Let it Cure - There is no heat required for the cement to cure it just takes about 24 hours and you will be back in business and ready to cook something delicious on your newly refurbished Big Green Egg! The Rutland refractory cement is good up to 2200 degrees Fahrenheit.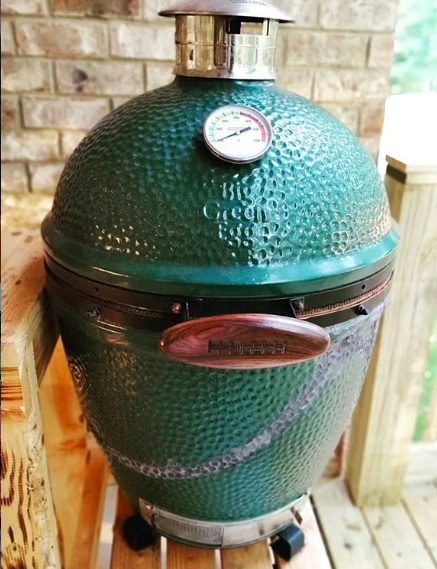 Step 4: Protect your Investment - Now that your Egg is back in ship shape its time to get it into a table or secure location to make sure that Humpty doesn't fall again! There are many choices out there, but for longevity and looks we definitely recommend JJGeorge Big Green Egg Tables (Also made for Kamado Joe, Primo, Vision or whatever your ceramic grill may be). We have 10 years of designing, building, and shipping for free some of the finest tables on the planet!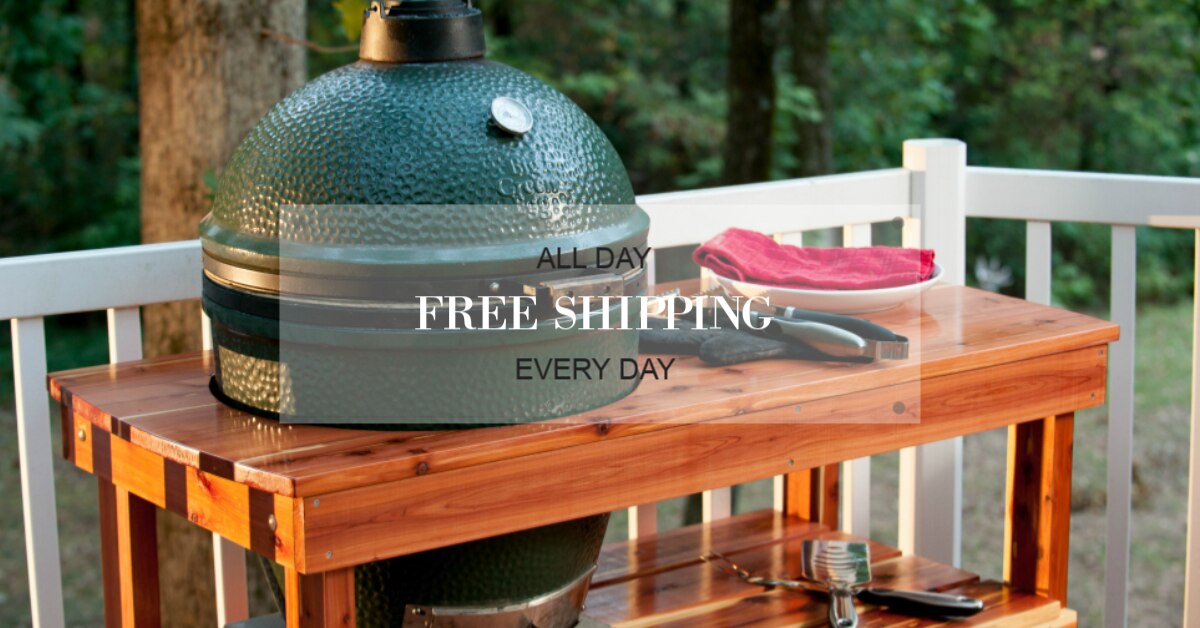 BUY NOW - Long Table for Large Big Green Egg
Thanks so much for visiting us, and if you have any thoughts or ideas for us to cover in an upcoming Grillmasters Tips blog post leave us a comment below and let us know?