Posted by JJ on 26th May 2021
That time of the year is almost here again! Summer is getting into full swing, and Father's day is right around the corner. It's never too early to start planning the perfect Father's day BBQ celebration for your good ole pops! Here are some essential tips to ensure this years Father's Day is a BBQ to remember!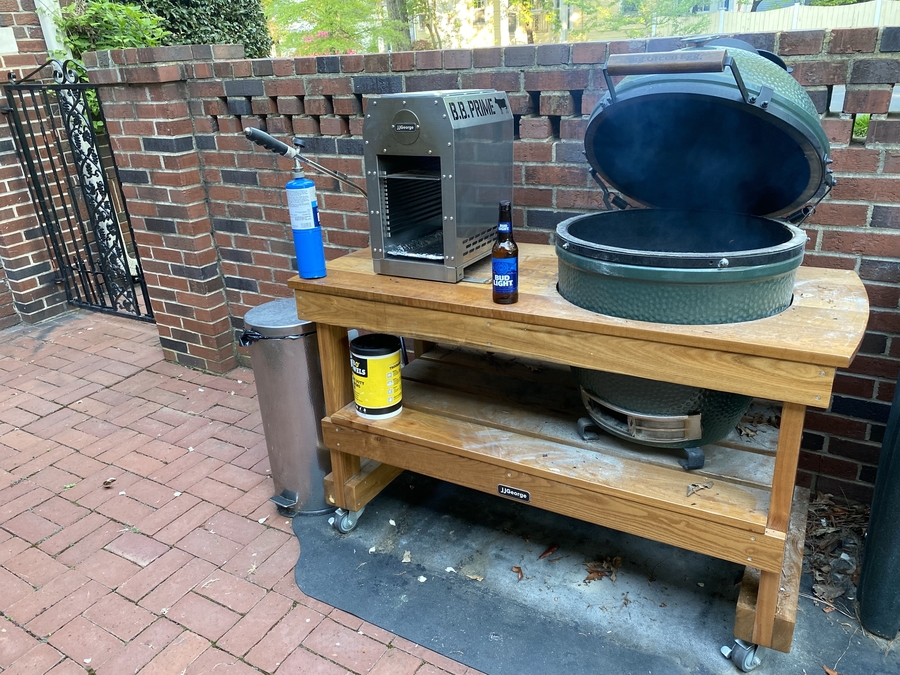 THE GRILL
This should go without being said, but a killer BBQ without a quality grill is like a football game without a football. Not possible! Makes no sense! This year if you really want to make your pops proud, we recommend taking the Kamado route to BBQ perfection. Kamados are far superior to traditional grills, and once you taste the result, you'll see exactly why! For one, they have vastly superior heat retention, produce an unmistakable smoky flavor, have superb fuel efficiency, and provide fantastic cooking versatility. If you're serious about turning out a mean brisket, ribs, or just about anything else, the Kamado grill is a no-brainer. Whether you go with a Big Green Egg, Kamado Joe, Primo, or any other brand... your BBQ game will elevate to the next level and you will be sure to win the top prize in your dad's heart!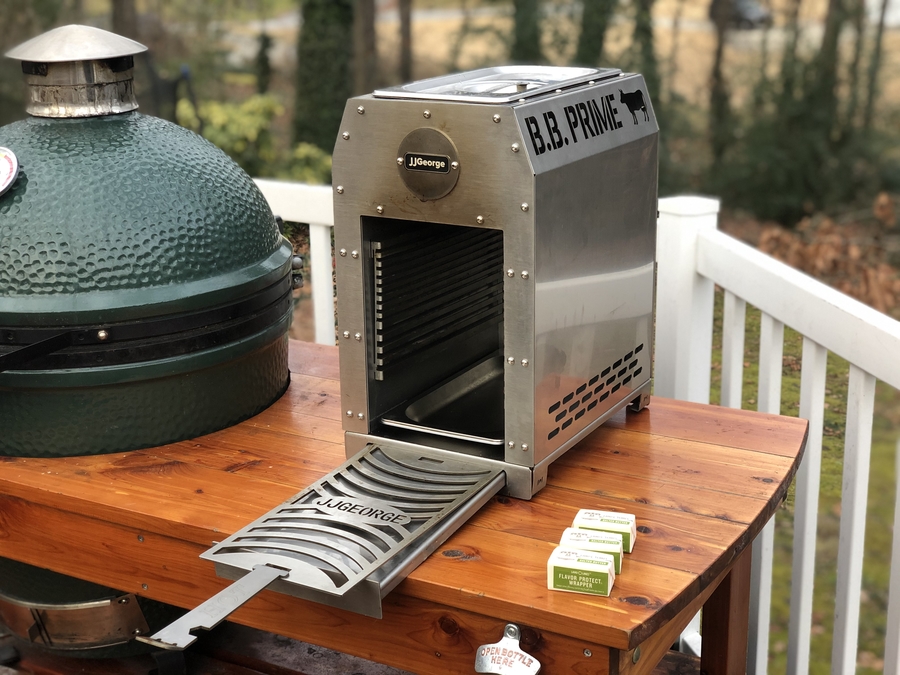 BUY NOW! - B.B. PRIME Salamander Broiler - $399
THE GRILL PART 2: STEAK LOVERS EDITION
Now, if your dad is more of a classic steak fan than a BBQ enthusiast (we, of course, recommend making both), there's a new player in the game that'll guarantee to blow your dad's expectations for a home-cooked steak out of the water! Now it's easier than ever to cook a perfect steak with that succulent buttery crust and a moist and tender center just like they do at the fancy steak houses with a B.B. Prime backyard BBQ Salamander Broiler. This kind of commercial grade 1500 degree broiler was not available for a reasonable price until now! This tool will keep paying dividends when your dad takes a bite of your steak. He'll be saying, "They sure didn't have this back in my day." over and over!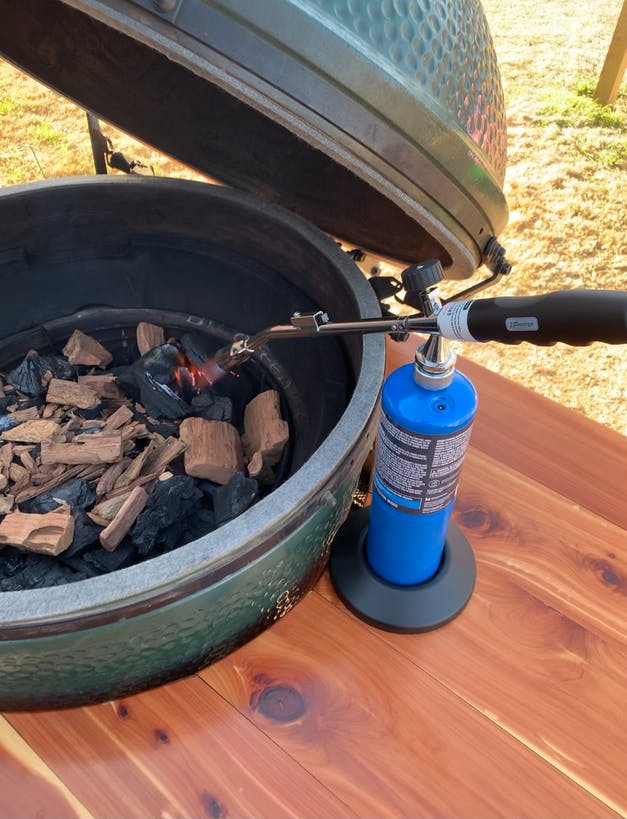 GRILL TORCH
Time is money. And it's especially valuable on your dad's special day. By using a grill torch, you'll save precious time that could be spent doing what you really want: hanging with pops! The JJGeorge Grill Torch is by far the fastest, easiest way to light your grill. Also, if you're going to sear that juicy USDA Prime ribeye, a grill torch will be your best friend! JJGeorge has a wide variety of torches to make sure you have exactly what you need to light that fire with speed and precision.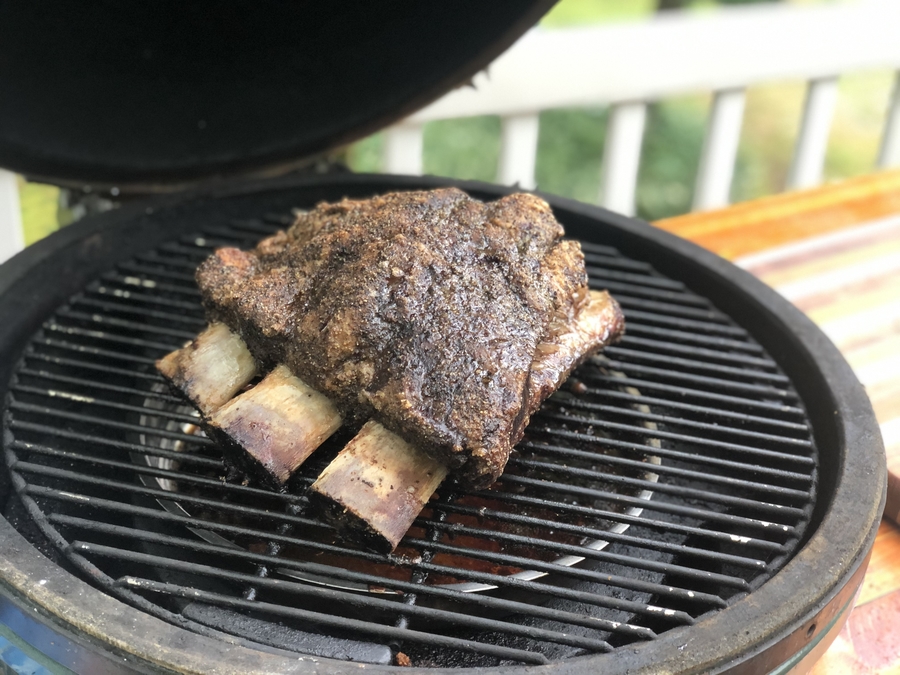 HIGH QUALITY MEAT
This might be obvious, but you get what you pay for when it comes to meat, and dad's special day is one to spare no expense! Sure, you could go to the discount rack in your local supermarket and save a couple of bucks... However, even with the best kamodo grills in the game, you'll be making a significant sacrifice in taste. We recommend splurging a bit on high-quality cuts of meats for this special occasion. After all, it's only once a year. To find the highest quality meats near you, check out some local meat farms that sustainably produce pork ribs, pork shoulder, beef brisket, beef dino ribs, and much more. If you're in the Atlanta area, Stone Mountain Cattle is an excellent option. They produce carbon-neutral, pasture-raised meat, and you can really taste the difference.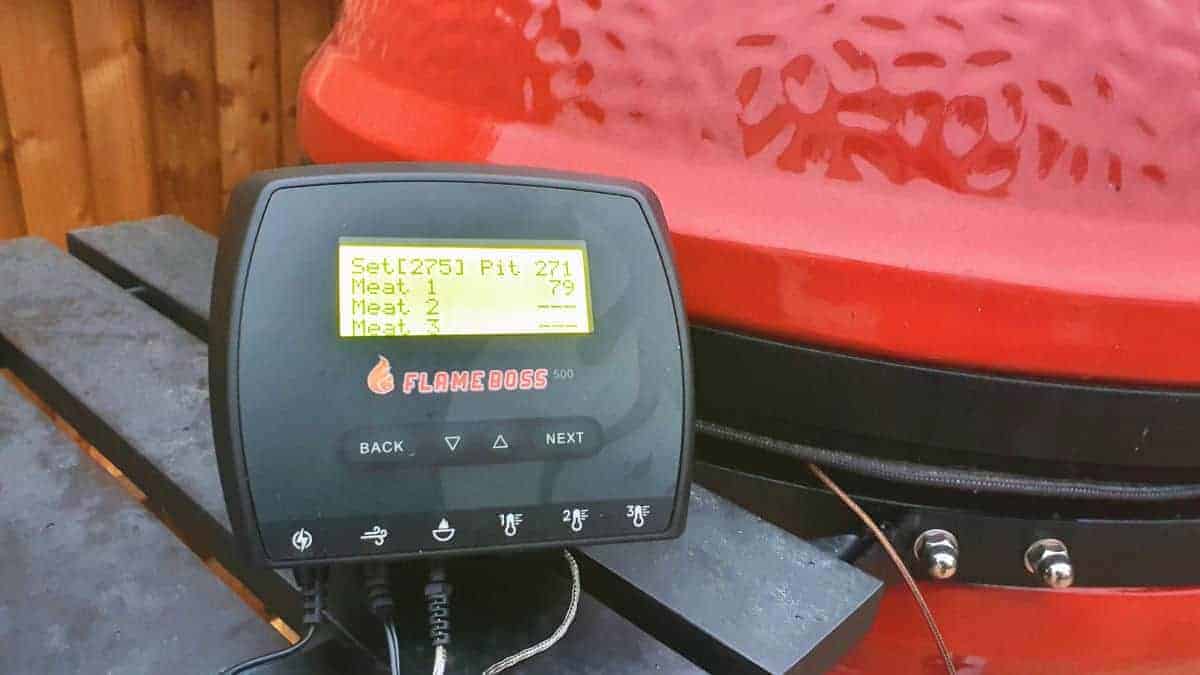 BUY NOW! - Flame Boss WiFi Temp Controller - $349
NAIL THE INTERNAL TEMP
So you've got the best grill and a great cut of meat.. now it's time to nail the cook. Luckily, we got you covered! Make sure you have a properly functioning meat thermometer (We always use our trusty Flame Boss) to carefully monitor your internal temperature. For chicken, 165 degrees Fahrenheit is the optimal temperature to reach when cooking. For fish, 145 degrees Fahrenheit is the sweet spot. For pork, 145 for chops or loins. And 205 for slow-cooked pulled pork. For classic steaks, 125 is rare, 135 is medium-rare, 145 is medium, 155 is med well, 160 is, well, burnt. And 205 is the sweet spot for BBQ brisket. If this is a lot to remember, we've got a great fridge magnet in the JJGeorge store that has all this info easily accessible.
BOOM! There you have it. Follow these steps, and you'll be sure to make it a Father's Day to remember. And, now that you'll have an elite BBQ grillmaster setup, you can easily have all your friends and family over for a world-class BBQ feast anytime!
Happy Fathers Day to all of our BBQ loving friends out there from the team at JJGeorge!