Posted by JJ on 9th May 2023
Grillmasters know that the key to a successful cook is having the right equipment. If you're the proud owner of a Big Green Egg, or other type of Kamado grill, you already know that this versatile cooker can handle everything from low-and-slow smoking to high-temperature grilling. However, to take your grilling experience to the next level, a JJGeorge Big Green Egg table is a must have!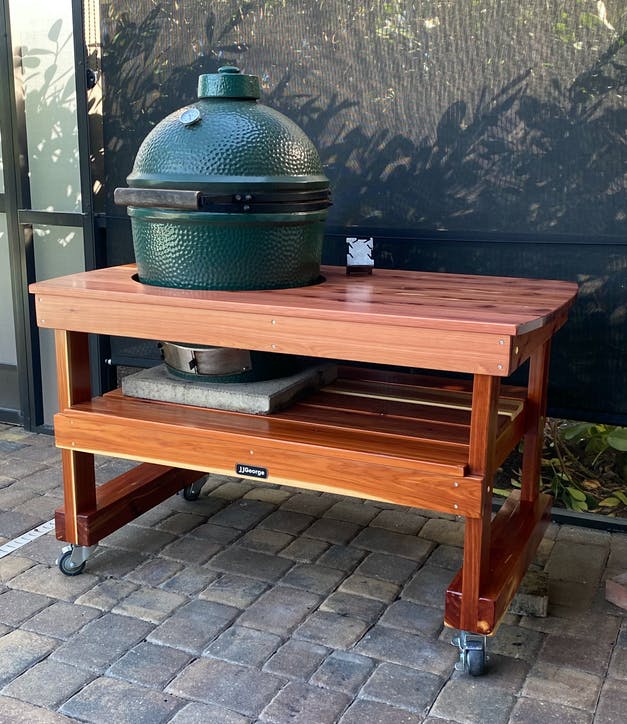 Here's why:
1. Convenience: A Big Green Egg table makes it easy to store and organize your grilling accessories. From tongs and spatulas to charcoal and wood chips, you can keep everything you need right at your fingertips.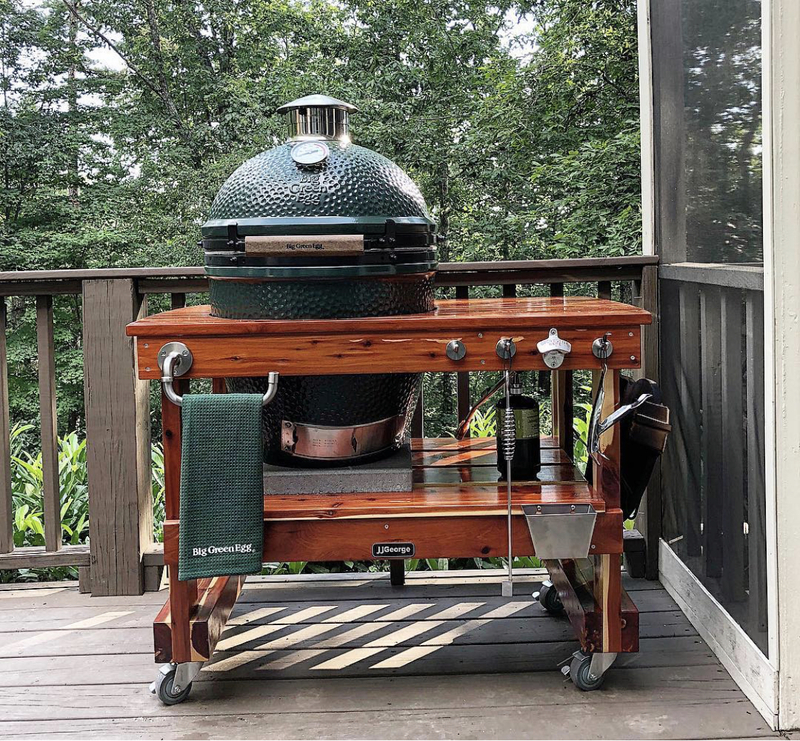 2. Durability: JJGeorge Big Green Egg tables are built to last. Constructed from high-quality materials like eastern red cedar and spar-urethane finish, these tables can withstand the elements and look great for many years to come.
3. Style: Let's face it, a Big Green Egg alone is a statement piece. But with a custom JJGeorge table, you can add even more style to your backyard setup. JJGeorge tables are mostly built from red cedar, but we can also custom build any of our tables out of sassafras lumber, giving you a different look and color scheme.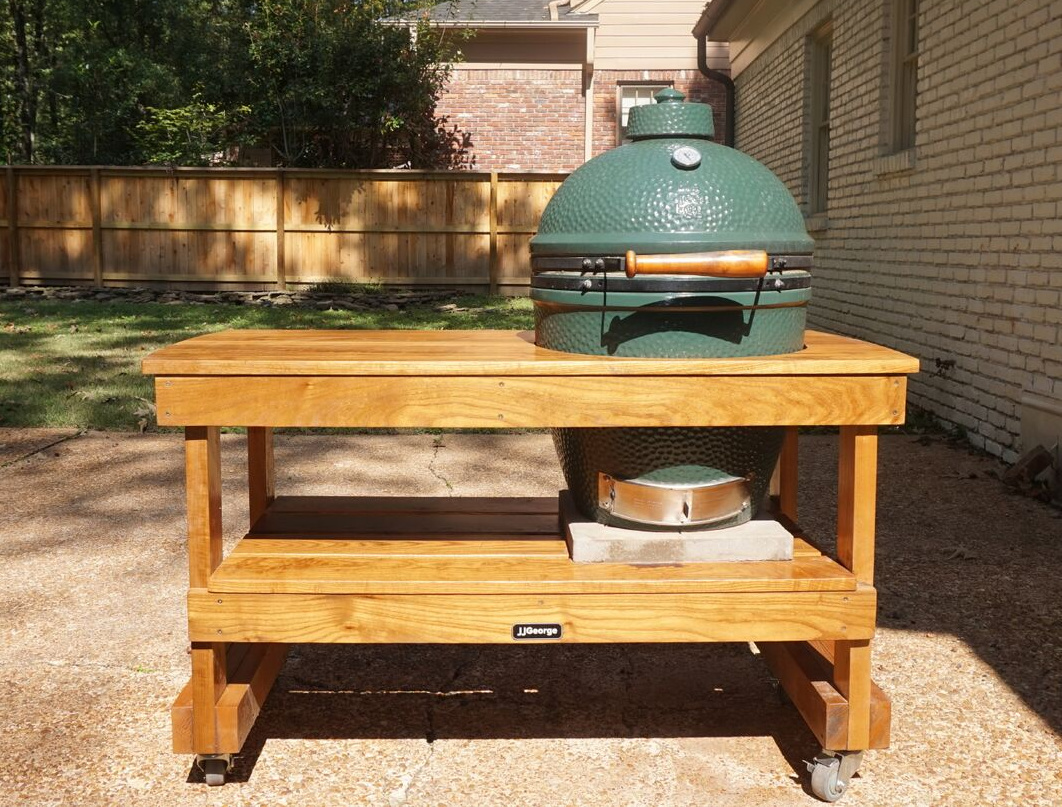 4.Functionality: JJGeorge Big Green Egg tables are designed with functionality in mind. Whether you're cooking up a storm or just relaxing with friends and family, these tables offer ample counter space for food prep and serving.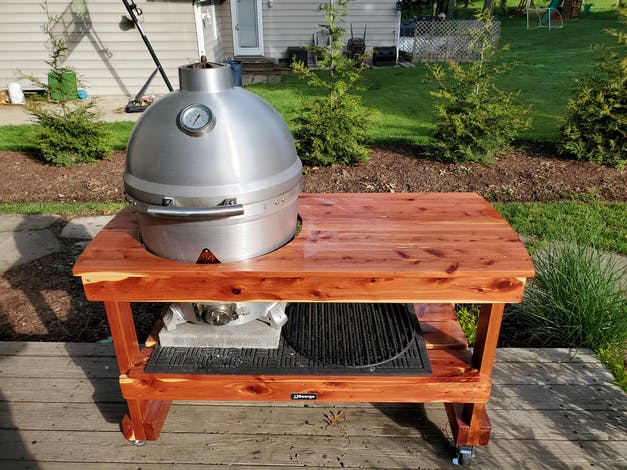 5. Customizability: With a JJGeorge Big Green Egg table, you can customize your setup to suit your specific needs. Contact us at: sales@jjgeorgestore.com if you have specific dimensions that you need a table built around.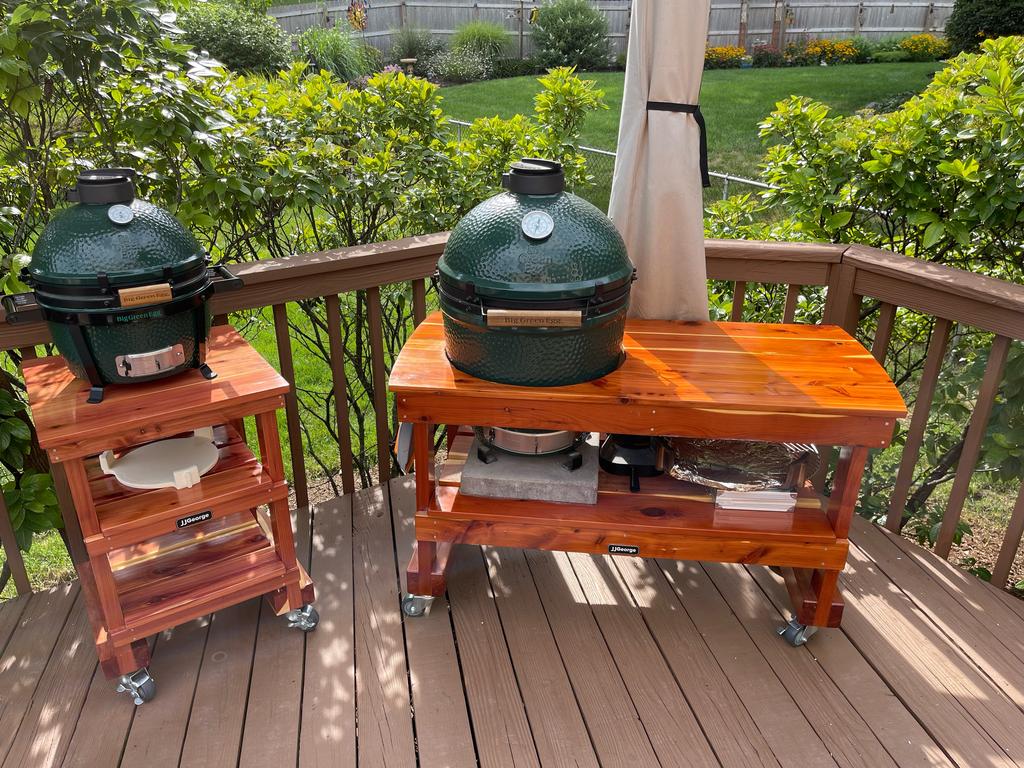 6. Made in the USA: Each and every JJGeorge table that you see is hand crafted right here in the USA from locally sourced timber. If you buy a JJGeorge table the tree was grown in the southeastern United States. We source our lumber from Alabama, Tennessee, and Kentucky.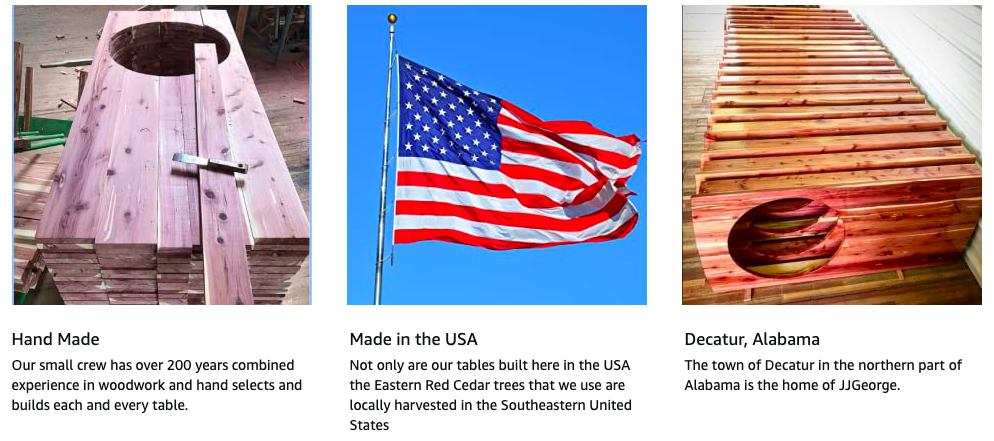 In short, if you want to take your grilling game to the next level, a JJGeorge Big Green Egg table is a must-have accessory. Not only will it make your life easier, but it will also look great in your backyard and help you cook up delicious meals for years to come. So why wait? Order your custom table today here and get ready to maximize your grilling experience!
Thanks for stopping by and visiting us today!
"We love to make outdoor living better"
-Team JJGeorge