Posted by JJ on 24th Aug 2023
Attention, Big Green Egg and Kamado Joe enthusiasts! We understand that your ceramic grill is more than just a cooking appliance – it's a culinary companion that has brought countless unforgettable moments to your backyard. But what happens when wear and tear start to show? Fear not, for we have the ultimate solution to restore your Egg's or Joe's splendor: our premium Touch Up Paint, expertly designed to rescue and revive chipped and damaged ceramic surfaces.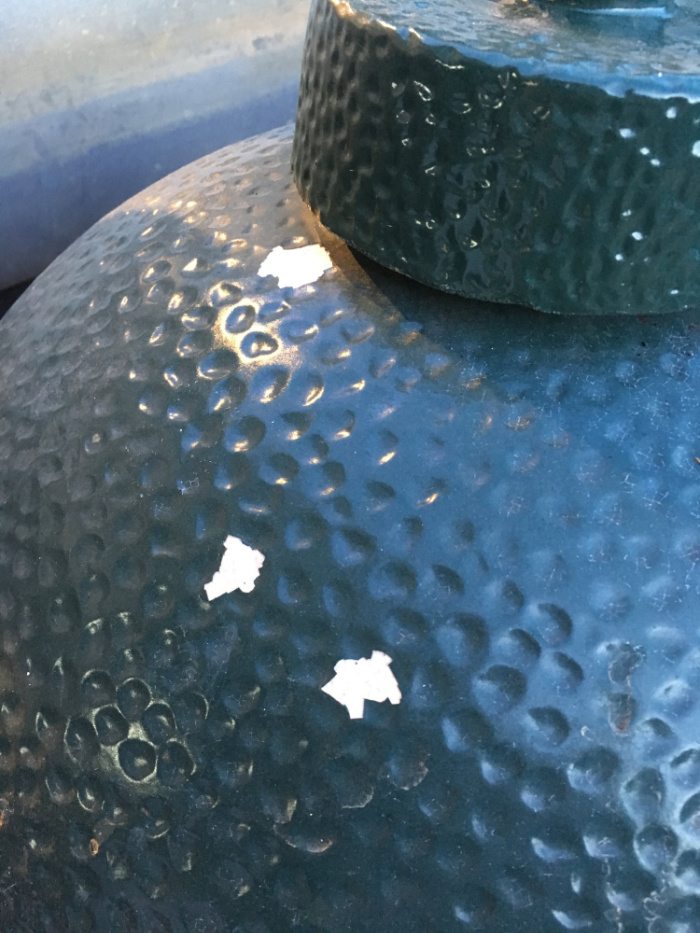 Unveiling the Challenge: Why Your Chipped Big Green Egg Needs Some Love
Whether you're a seasoned grill master or just starting your outdoor cooking journey, your ceramic grill is a prized possession. However, over time, accidents happen – a dropped utensil here, a small bump there – and suddenly, your grill's once-immaculate surface bears the brunt of these unfortunate mishaps. But fret not, because our specialized Touch Up Paint is here to save the day and give your Big Green Egg or Kamado Joe a new lease on life.
The Art of Restoration: Introducing Our Touch Up Paint
Imagine having the power to turn back time and erase those unsightly chips and blemishes on your Big Green Egg's surface. With our meticulously crafted Touch Up Paint, that vision becomes a reality. Custom-formulated to match the original colors of Big Green Egg ceramic grills, our paint seamlessly conceals chips and damage, breathing fresh life into your trusty cooking companion.
Why Our Touch Up Paint Reigns Supreme:
Perfect Color Match: Our paint is skillfully matched to the authentic hues of the Big Green Egg and Kamado Joe, ensuring a flawless finish that blends seamlessly with the original appearance.

Durable Resilience: Engineered to withstand the high temperatures and rigorous demands of grilling, our paint resists fading, cracking, and peeling, guaranteeing that your repairs will last for many cookouts to come.

Effortless Application: Applying our Touch Up Paint is a breeze with the included applicator, even for those who aren't seasoned DIY experts.
Reviving Your Big Green Egg: A Step-by-Step Guide
Prepare the Surface: Thoroughly clean your grill's surface and ensure it's dry and free from any debris.

Shake Vigorously: Give

the Touch Up Paint bottle a good shake to guarantee even color distribution.

Apply with Care: Utilize the small brush applicator that is attached to the lid and apply the paint to the chipped or damaged areas.

Allow to Cure: Let the paint cure as instructed, and then witness the miraculous transformation unfold before your eyes!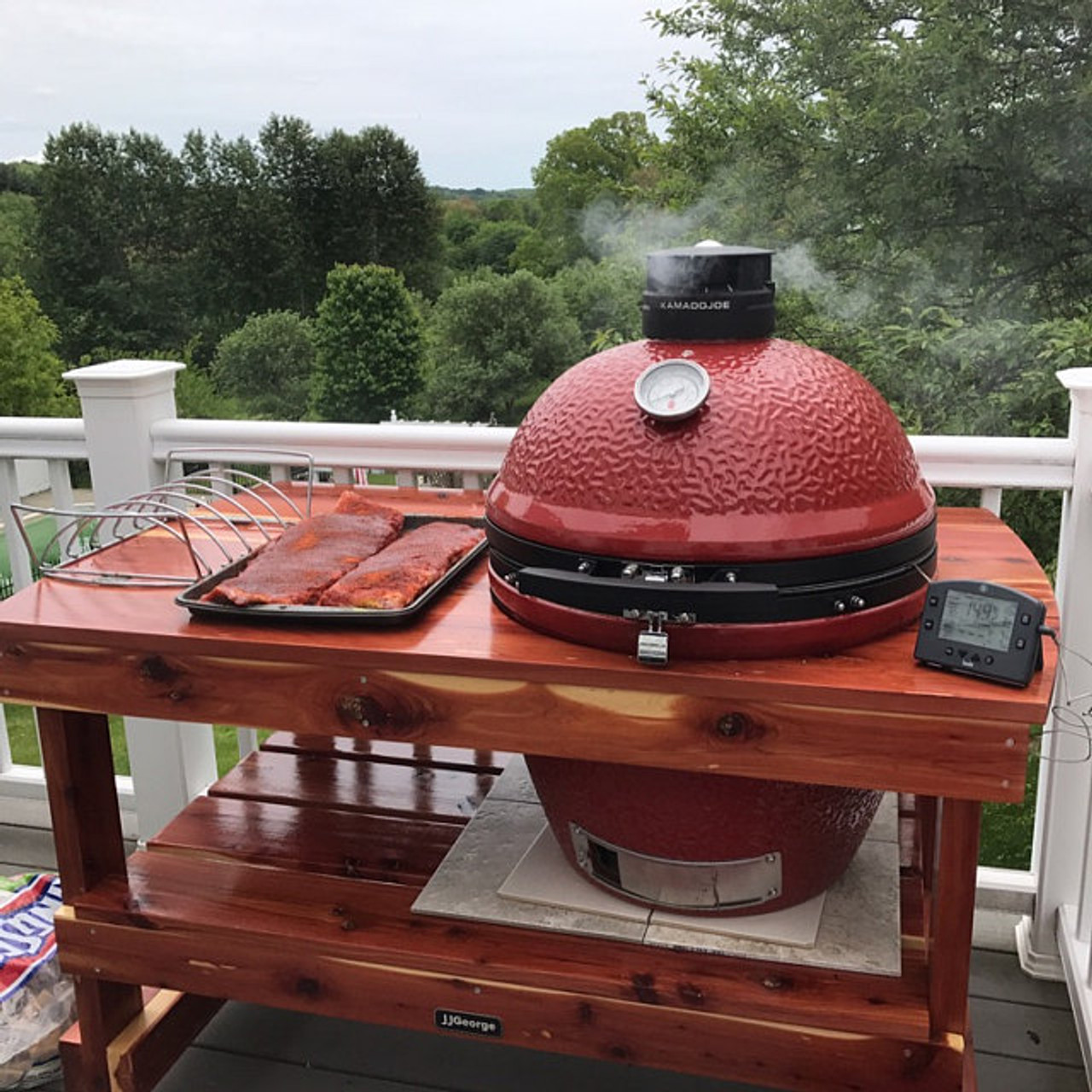 Embark on Your Grill's Transformation Journey Today!
Your Big Green Egg has shared countless meals, memories, and moments with you. Don't let chips and blemishes mar its splendor. With our Touch Up Paint, you can rescue and renew your grill, continuing to create exceptional outdoor culinary experiences.
Say farewell to chips, dings, and imperfections, and welcome a grill that looks as stunning as the sumptuous dishes it produces. Rediscover the joy of cooking on a grill that's both artistically appealing and supremely functional.
Ready to Embark on the Journey? Secure Your Touch Up Paint Today!
Embrace the opportunity to restore your Big Green Egg's beauty. Order our Touch Up Paint now and set off on a mission to restore your grill's grandeur!
Remember, a well-maintained grill isn't just a piece of equipment – it's a reflection of your dedication and passion for outdoor cooking. Let your Big Green Egg's true essence shine through with our premium Touch Up Paint. Your grill deserves it, and so do you!
Thanks for stopping by and visiting us today!
"We love to make outdoor living better"
-Team JJGeorge