Posted by JJ on 26th Sep 2023
Chimichurri is a classic Argentinian sauce made with fresh herbs, garlic, vinegar, and olive oil. It is typically served with grilled meats, but it can also be used on vegetables, seafood, and even eggs.This recipe for Truff chimichurri adds a touch of luxury to the traditional sauce with the addition of Truff hot sauce. Truff hot sauce is made with black truffles and other natural ingredients, and it gives the chimichurri a rich, earthy flavor.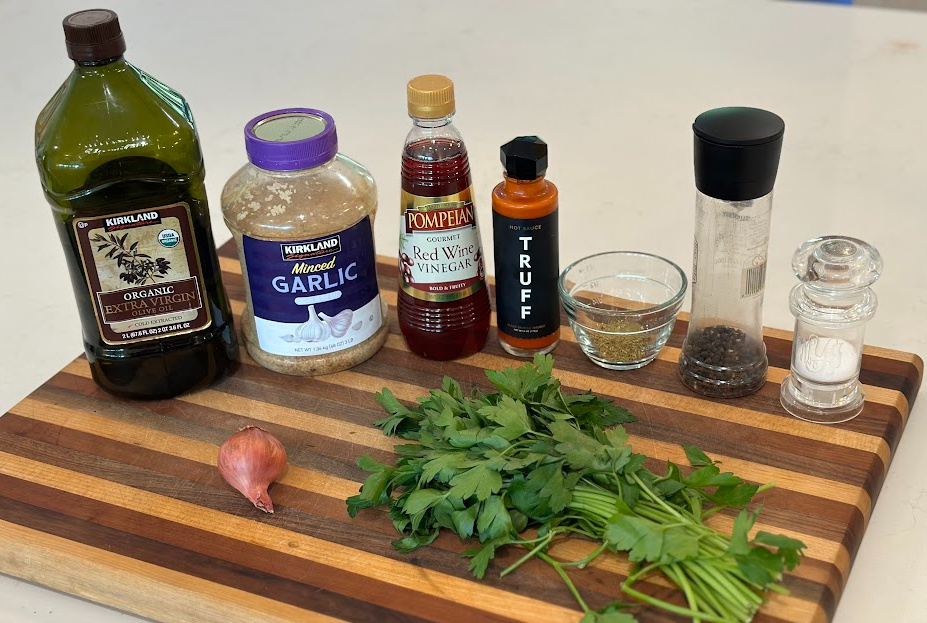 Truff chimichurri is perfect for any occasion, from a casual backyard barbecue to an elegant dinner party. It is also a great way to add extra flavor to your favorite dishes.
Ingredients:
1 cup of parsley

2 Tbsps fresh oregano

1/3 cup olive oil

2 Tbsp red wine vinegar

1 Tbsp of Truff hot sauce

1 small shallot

3-4 garlic cloves

1/2 teaspoon salt

1/8 teaspoon black pepper

1/4 teaspoon crushed red pepper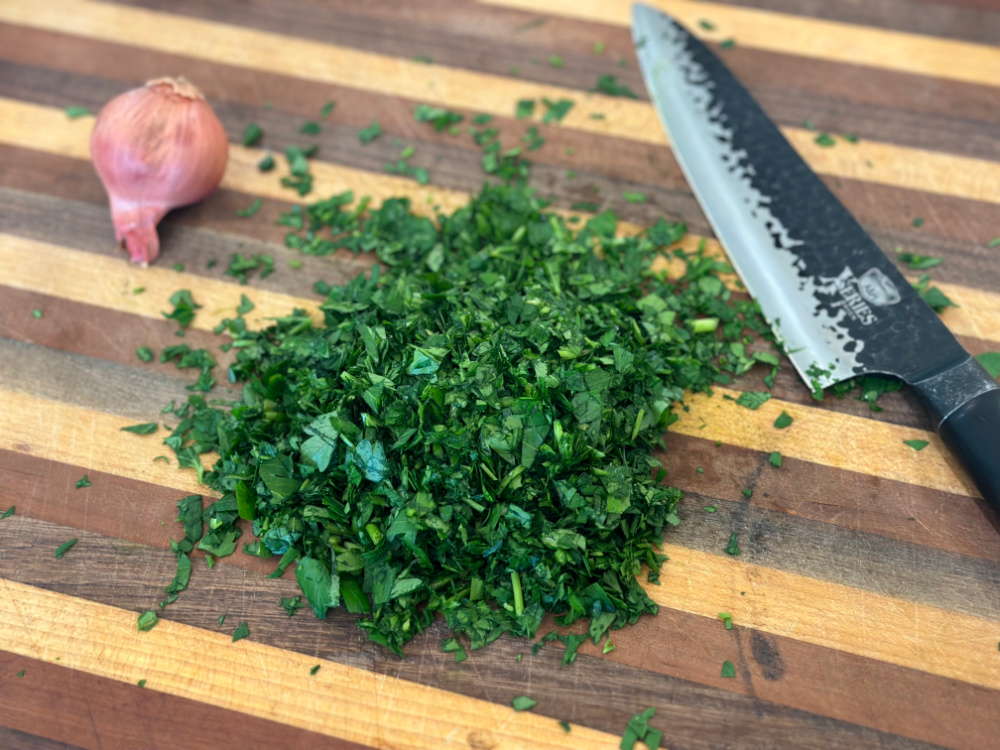 Instructions:
Finely chop the parsley and oregano. Place in a bowl (do not use aluminum).

Mince the shallot and garlic. Add to the bowl.

Season with salt and black pepper. Mix with a spoon.

Add in the vinegar. Mix.

Add in the Truff hot sauce and olive oil. Mix and serve!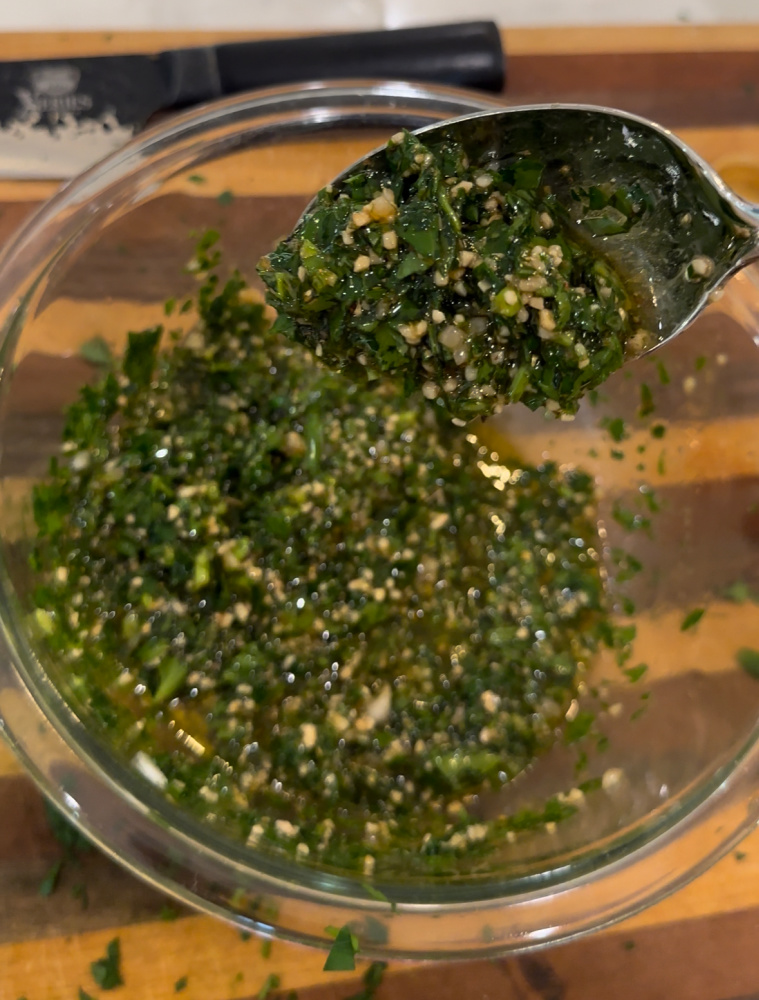 Tips:
For a smoother chimichurri, you can blend all of the ingredients together in a food processor.

If you don't have Truff hot sauce, you can substitute another brand of black truffle hot sauce, or you can use your favorite hot sauce.

Chimichurri can be stored in the refrigerator for up to a week.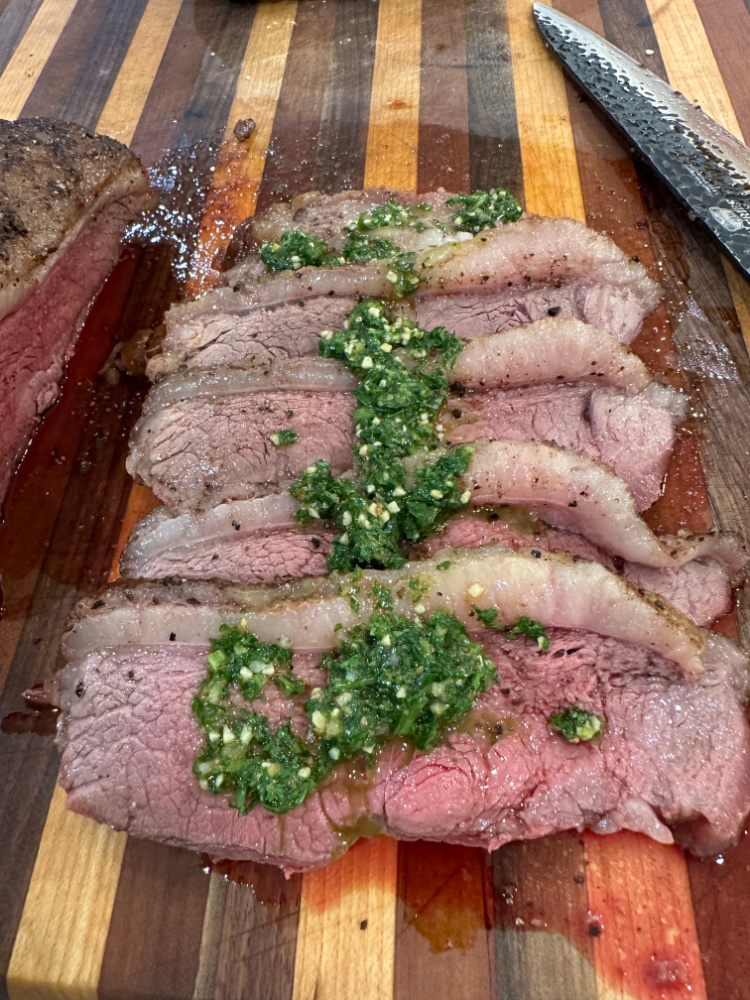 Serving suggestions:
Truff chimichurri is delicious with grilled meats, such as steak, chicken, and pork.

It can also be used on vegetables, such as grilled asparagus, broccoli, and zucchini.

Chimichurri is also a great addition to seafood dishes, such as grilled shrimp and salmon.

You can even use chimichurri to add flavor to eggs, such as scrambled eggs and omelets.
No matter how you choose to serve it, Truff chimichurri is a surefire way to elevate your meals.
Thanks for stopping by and visiting us today!
"We love to make outdoor living better"
-Team JJGeorge