Posted by JJ on 16th Oct 2020
Attention OCD Eggheads!
This Edition of Grillmaster Tips is for you!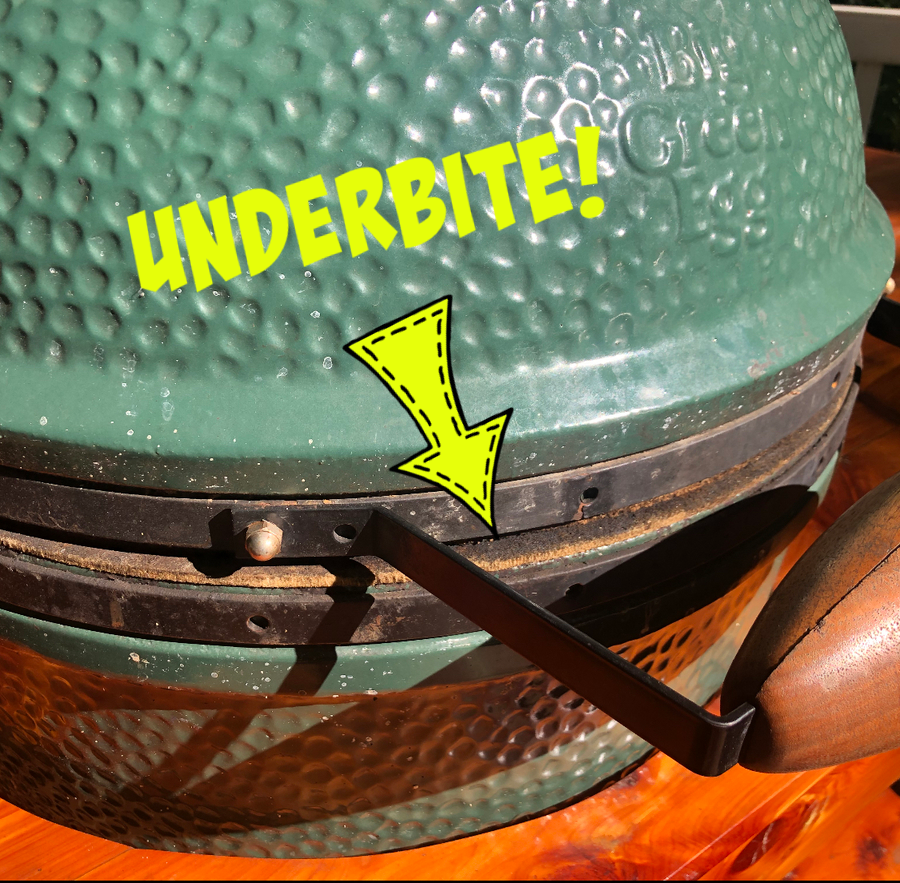 One of the most common issues we see with the Big Green Egg is having a slight underbite or overbite around the opening of the grill. This can be a very frustrating problem to have, but today we are going to share a couple of tips with you to make sure that your Kamado grill is aligned properly and that there is no smoke seeping out from around the opening.
Tools Needed:
1/2" Wrench or socket
7/16" Wrench or socket
*Note: If you plan on taking the lid completely off your grill, you will need zip ties or the plastic hinge tool from Big Green Egg to hold your band together before removal. This is not necessary if you are just adjusting your bands.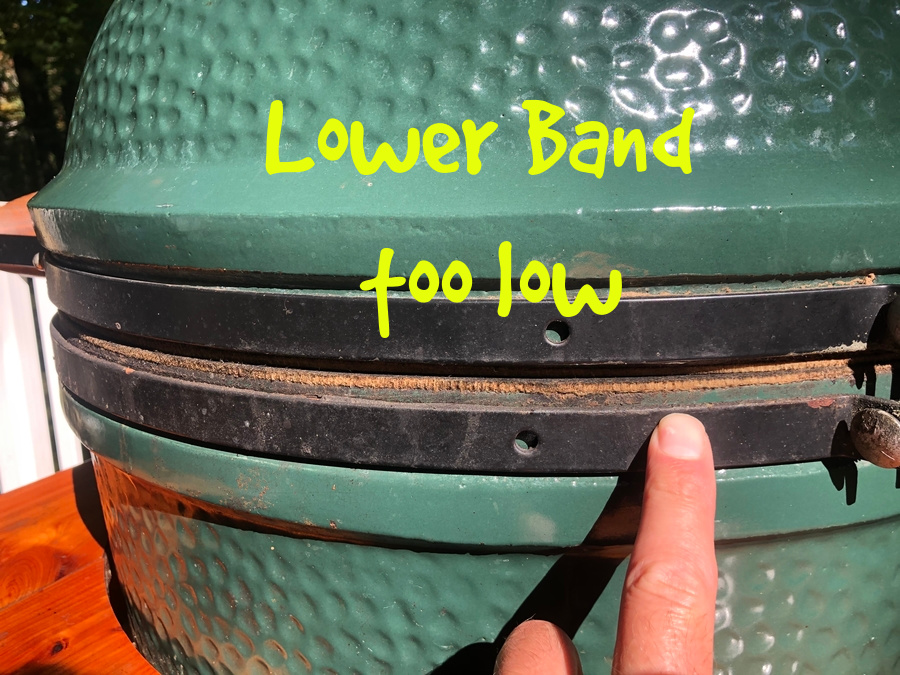 Step 1. Identify the Problem
If your Egg is indeed out of alignment, the first thing to check is the placement of your bands. Both the top and bottom band should be as close to the felt gasket as possible. You should be able to walk around your ceramic grill and see very little green between the metal band and the gasket on both top and bottom.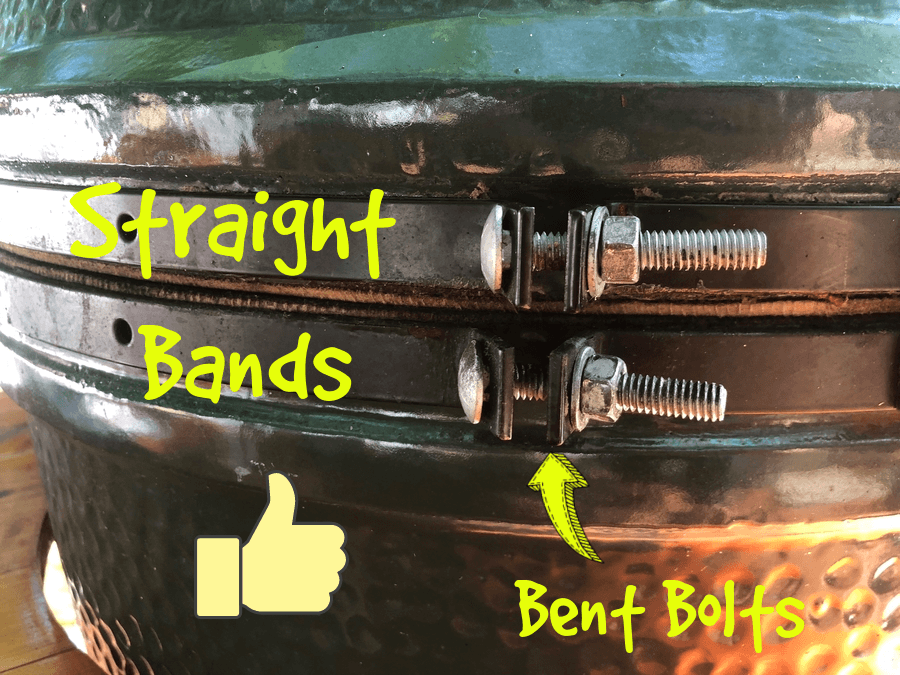 If it is not right up against the gasket all the way around or is further away in some places than others, there is a good chance that this is your problem. To fix, you will have to loosen the carriage bolts that squeeze the band together with a 1/2" wrench and reposition the bands so that they are straight and in the right position. When re-tightening bolts, make sure that you put as much tension on the bands as possible. Correctly tightened bands will cause the bolts to bend. If the bands are not tight enough, they will slip back out of position as soon as the grill is hot.
If the over or underbite is fixed you can move on to step 3. If it is still off a little, continue to the next step.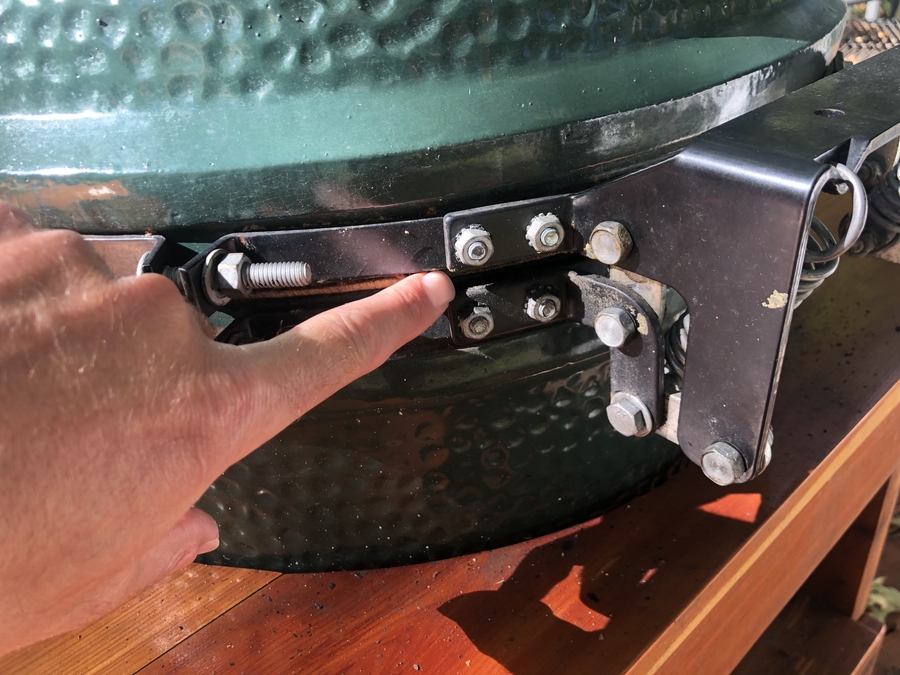 Step 2. Adjusting the Hinge
If your band is straight, in the right position, and still has an underbite, it is time to adjust the hinge. You want to make sure that the hinge is as straight as possible. Since we are just adjusting the hinge, there is no need to remove the nuts completely! Just loosen them and you can adjust the hinge to the desired position. However, if you do plan on taking the nuts all the way off, you will need to secure the hinge with either the Big Green Egg factory spacers (they come with your Egg) or if you do not have them zip ties will work fine to hold the hinge together. Just make sure that the hinge isn't loose and doesn't spring open when not attached to the Egg.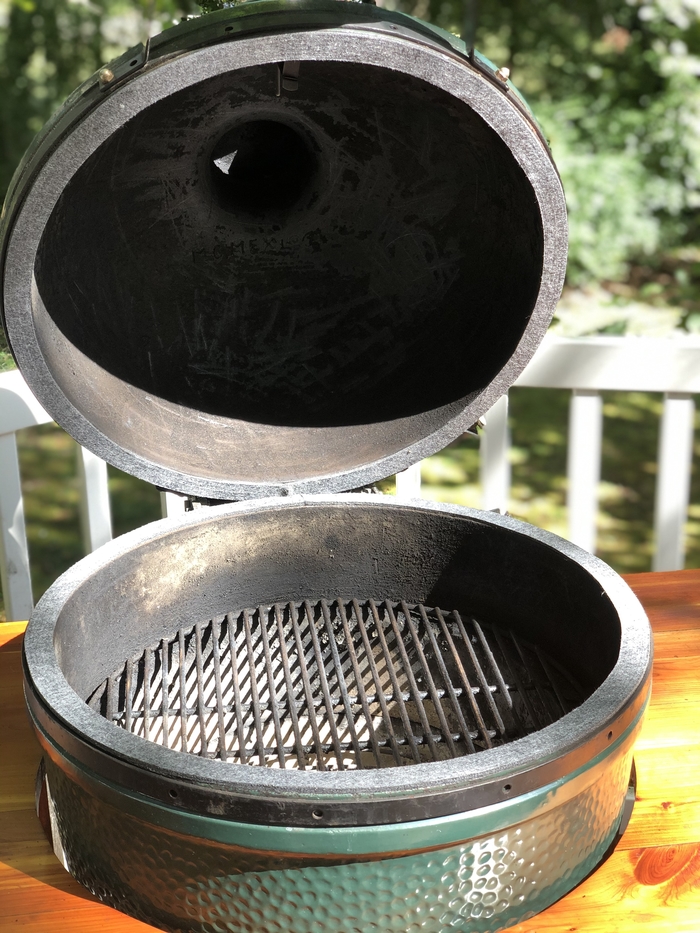 Buy Now - High Temp Gasket Kit - $19.95
Step 3. Replace your Gasket
Unless your gasket is already brand new, you will probably need to replace it... You can perform the dollar bill test to see if it needs to be replaced or not (see step 4). Given that your Egg has probably had an underbite for some time, the gasket is more than likely compressed in the wrong position and will not bounce back. Contrary to popular belief, you do not need to take the lid off your Egg to replace the gasket if you have the right stuff! Hint: Visit our blog post here for the Easy Way to Replace a Gasket on a Big Green Egg or Kamado Joe.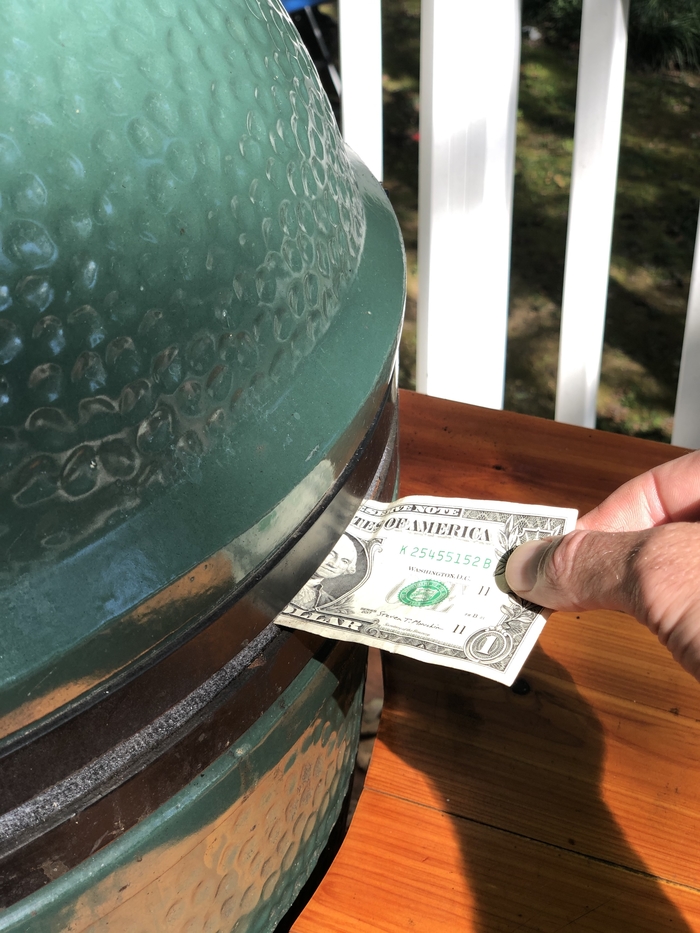 Step 4. Dollar Bill Test
If your Egg is properly sealed you should be able to close the lid on a dollar bill at any point around the Egg and it should hold it tight. If it still does and you have a new gasket, revisit step 2. Note: loosening top band and pushing down on lid of Egg then re-tightening will usually fix this problem.
Video: Kamado Gasket Passing the Dollar Bill Test
Still Having Trouble?
In writing this blog we interviewed a lot of our friends who are Big Green Egg dealers, because they have been through the process of troubleshooting way more Egg alignment issues than we ever could. The above steps will solve the problem on 9 out of 10 occasions. However, there does come a point where the band is rusted beyond repair or the spring on the hinge has sprung and it is just time to replace the band. No biggie! It will cost a little money, but replacing the band is not too bad. You can grab a new band at the links below: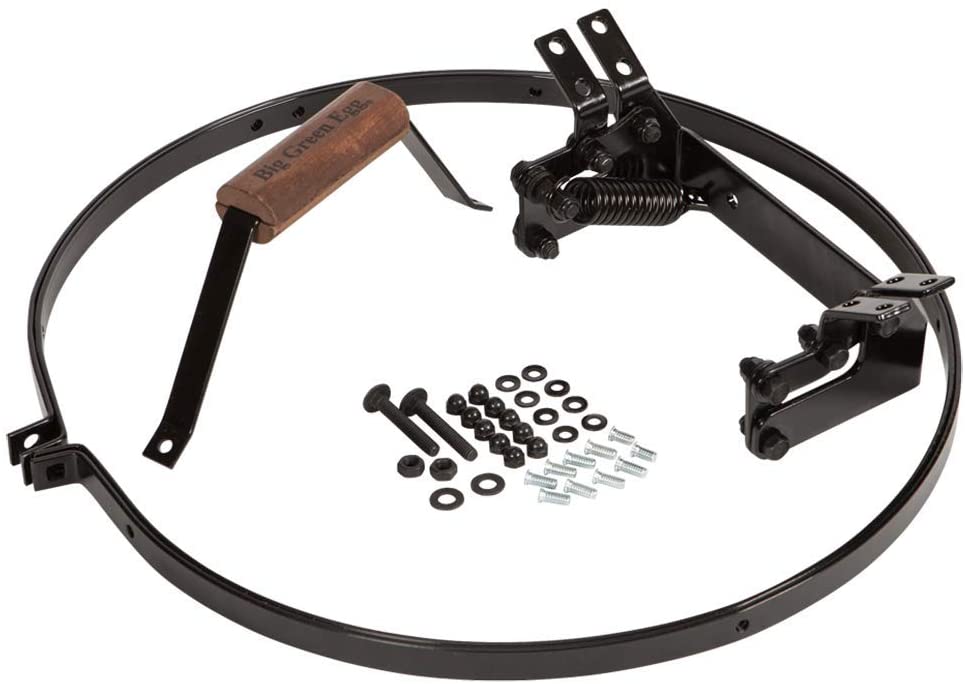 New Band Assembly for Large Big Green Egg

New Band Assembly for XL Big Green Egg

New Band Assembly for Medium Big Green Egg
Thanks so much for visiting us and taking the time to read our blog! We hope that this is helpful to you and if you have successfully fixed your underbite or have tips or tricks that were not mentioned above, please feel free to share in the notes below.
Happy Grilling!
-The JJGeorge Team