Posted by JJ on 16th Oct 2020
Have you been putting off replacing the gasket on your Big Green Egg, Kamado Joe, or other ceramic grill?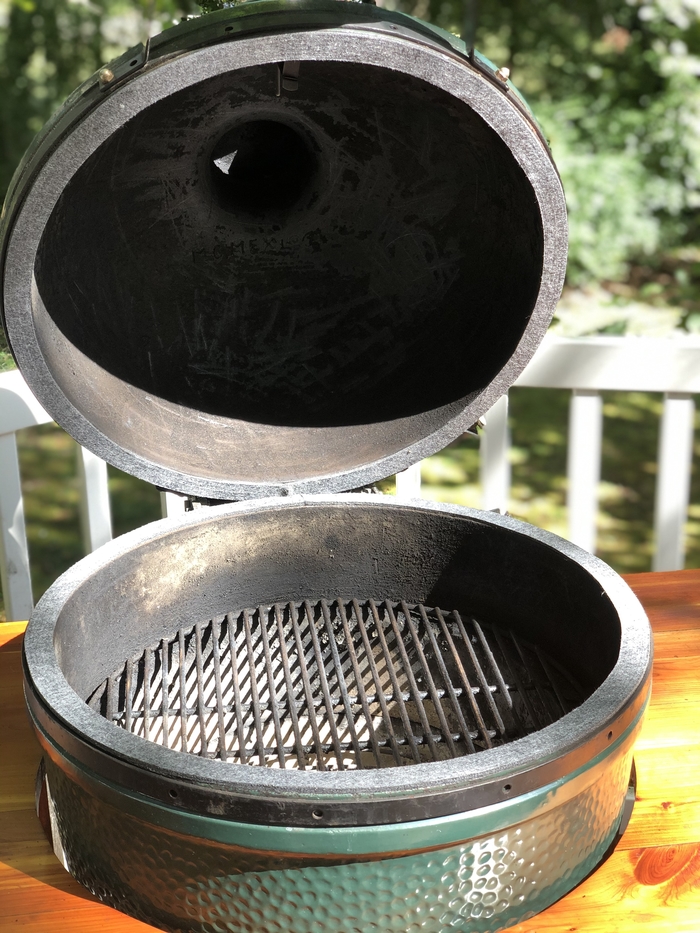 Well... it's a good thing you waited, because in this edition of Grillmaster Tips we are going to walk you through the 4 easy steps to replace your grill's gasket without taking the lid off!
Tools Needed:
Smokeware Gasket Kit (Chose the size that fits your Grill)
Paint Scraper
Scissors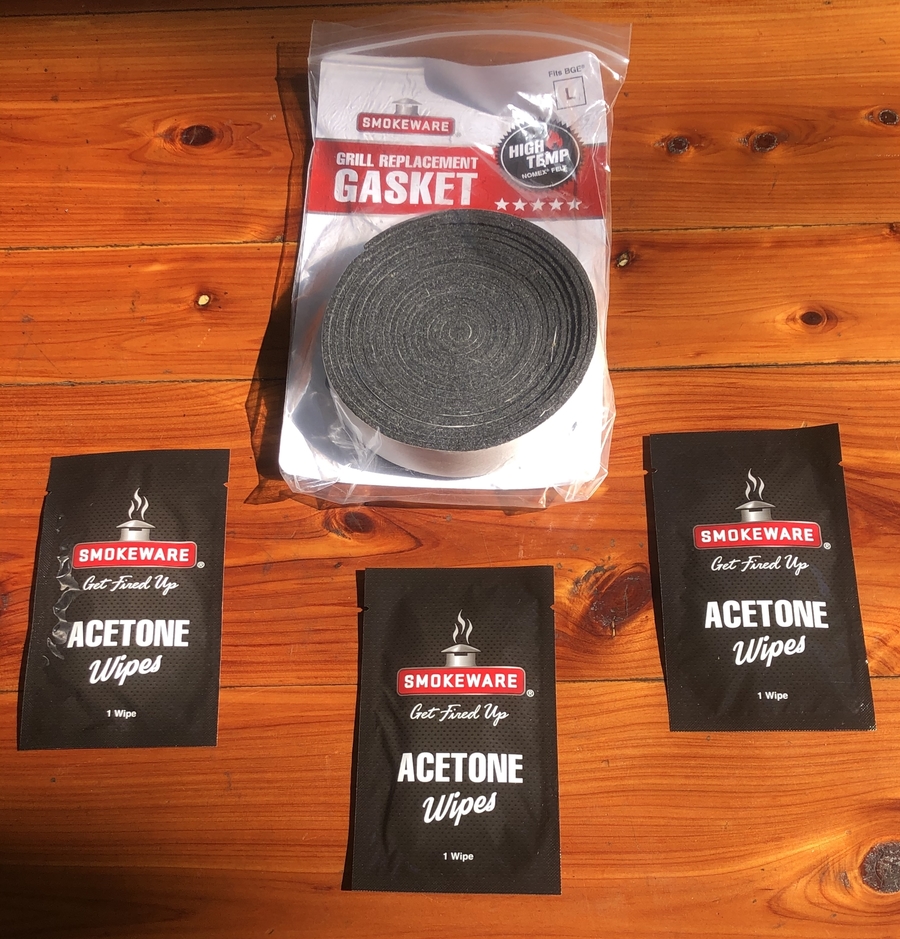 Buy Now - High Temp Gasket Kit - $19.95
Step 1. Remove Old Gasket
Use a paint scraper to pry enough of the old gasket up so that you can get a grip on it with your fingers and remove. Repeat for other half of the gasket.
Step 2. Scrape and Clean Ceramic
Use your scraper to remove any residue from where the old gasket was attached to the top of the Egg's base and the bottom of the lid. Also, scrape well to remove and grease or cooking residue that has built up. Use Acetone Wipes (included in Smokeware Gasket Kit) to finish cleaning which also dries out ceramic for new gasket to be attached.
Step 3. Attach New Gasket
Start with the rear center of the base and begin pulling off the adhesive tape while centering on the horizontal or flat surface and applying the felt with light pressure. The felt is pliable and will easily conform to the round or oval shape. Once you have completed the full circle around the lip of the grill, trim the end with scissors and match to fit ends of gasket together. Repeat this process for the lid of the grill. This can be done while the lid is attached to the grill and is open.
Step 4. Dollar Bill Test to Check Seal
When you have successfully installed the gasket to the upper and lower edges of the grill, it is time to check to make sure that you have a proper seal. The easy way to do this is with the "dollar bill test". Simply close the lid on a dollar bill at any point around the circumference of the lid and pull on it. If the dollar bill requires tension to pull out then you have passed and are done. If it slides in and out easily, then you will need to make sure that your band is aligned properly. If this is your problem, see our blog post here on aligning and fixing an underbite on a Big Green Egg or Kamado Grill.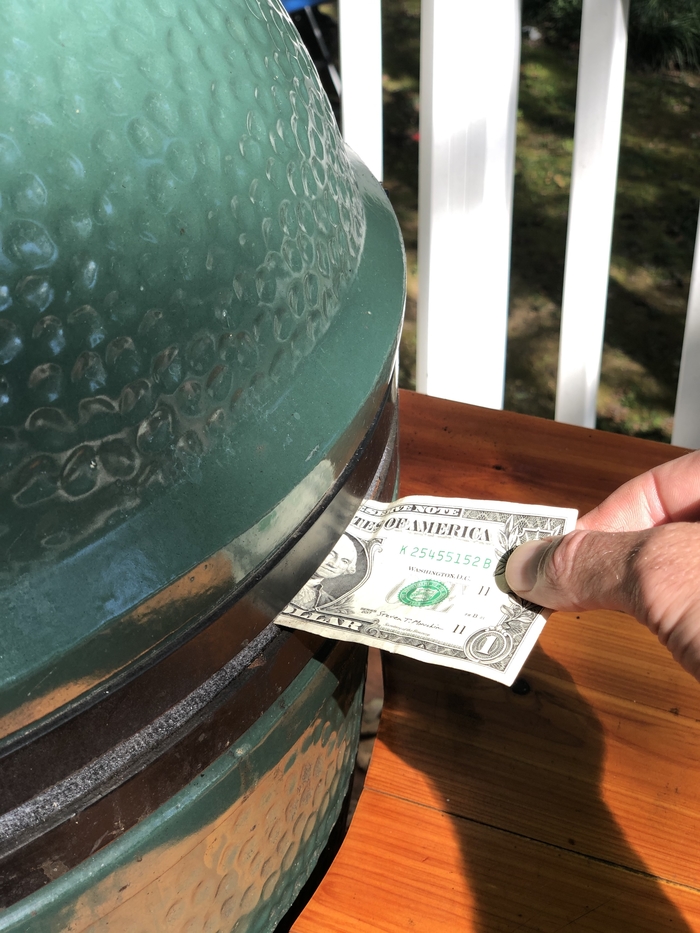 Thank you so much for visiting us and reading our Grillmaster Tips. We try hard to provide value through these tips and would love to hear from you to see what we can do better. Just drop us a note in the comments below.
Happy Grilling!
-The JJGeorge Team