Hot Grill on a Wooden Table?
A HOT topic here at JJGeorge is "What should I put under my Big Green Egg when putting it into a table?"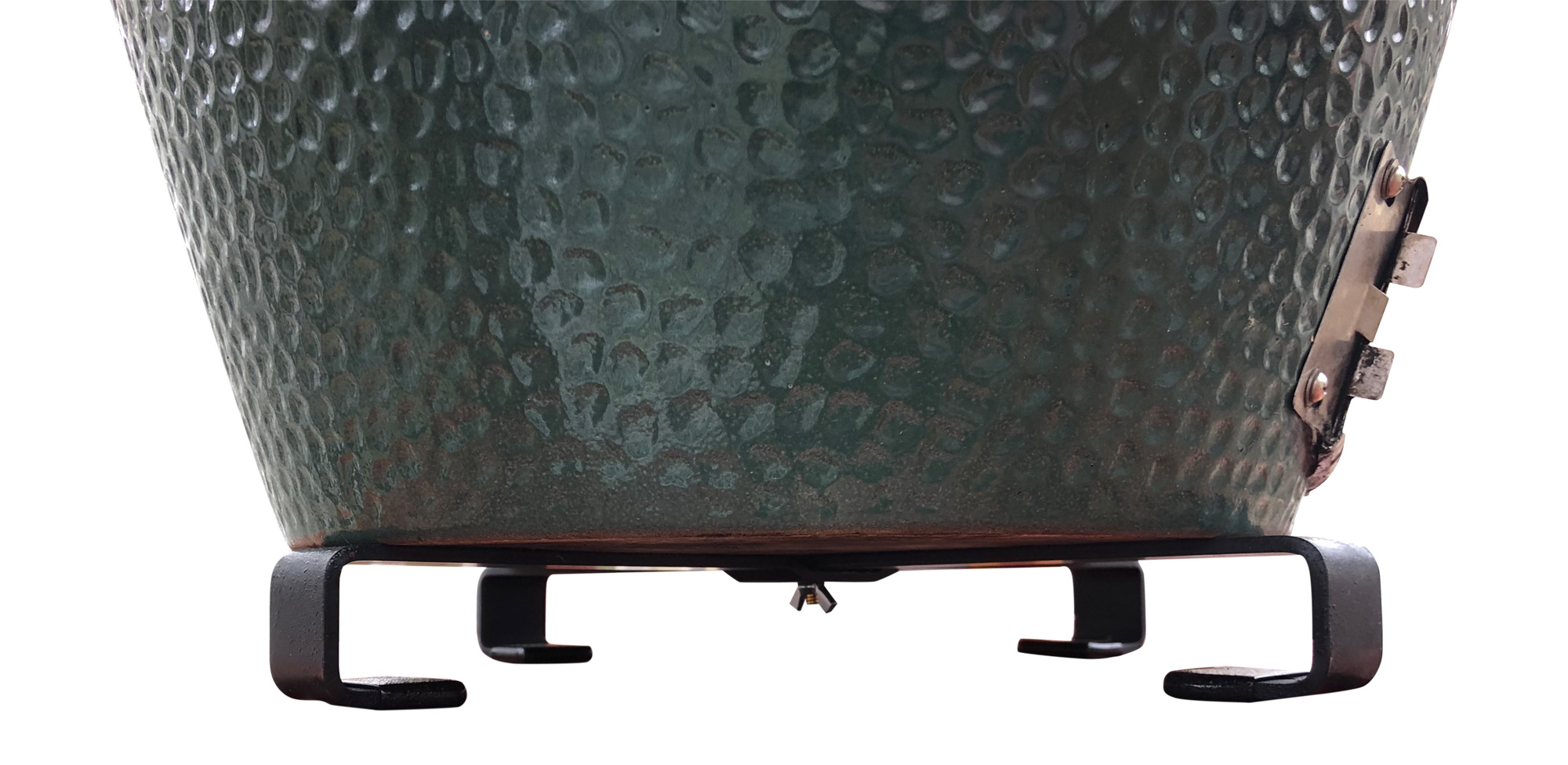 First off, the Big Green Egg and other leading Kamado Grills are insulated very well, and really do not get that hot on the outside. However, you NEED to put something under the grill to keep the heat off of your table. In this edition of Grillmaster Tips we will run through the:
Pros and Cons - 4 most popular methods of keeping your table cool and safe.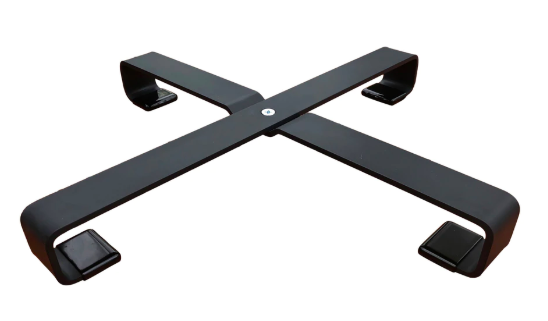 BUY NOW - JJGeorge Universal Table Nest - $39.99
1. Metal Table Nest - The Metal table nest is far the best choice for maximum heat dissipation. Much like how a double pane window works, the metal table nest allows a pocket of air to get in between your Big Green Egg and the table. Air is a very poor conductor of heat and removes heat fast and efficiently. Our eyes were opened to this fact by a friend who is an Egghead as well as a NASA engineer. Once he explained that two inches of air displaces as much heat as a 14 inch thick piece of concrete, we were believers in the metal table nest. For that reason, we went on to design our very own JJGeorge Universal Table Nest that works with just about every brand of Kamado grill on the market. It also doubles as an extremely heavy duty trivet for those of you who need a place to set a hot skillet, dutch oven, or shrimp/crawfish boil pot.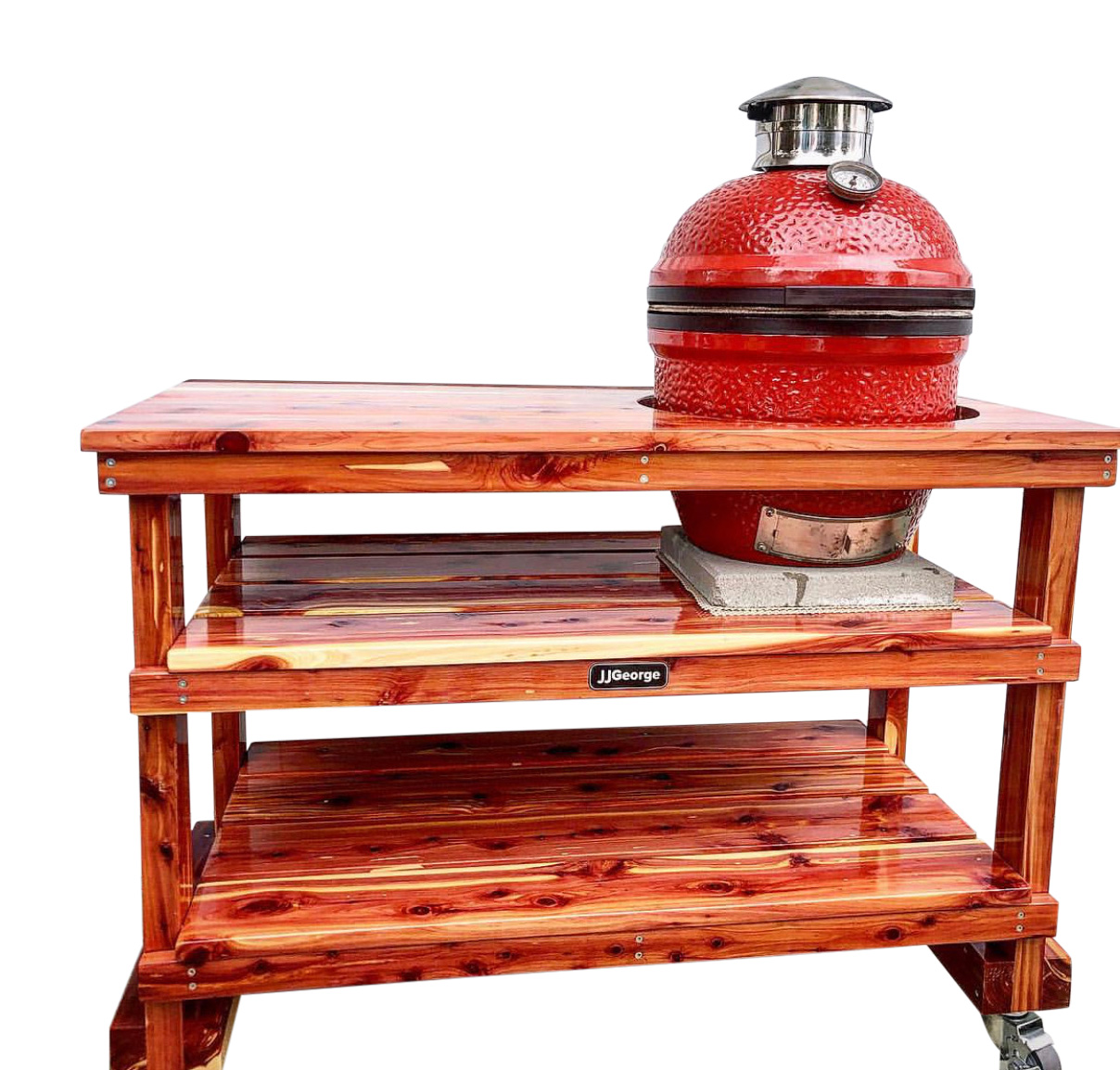 2. Concrete Paver - The cheapest and most popular option for an under the Kamado heat buffer is the concrete paver. Concrete pavers can be purchased at just about any hardware store for around $4.00. Although the concrete paver does not remove nearly as much heat as a table nest, it does do the trick, especially if you do not cook at high temperatures very often. It might not be the most attractive option, but it gets the job done.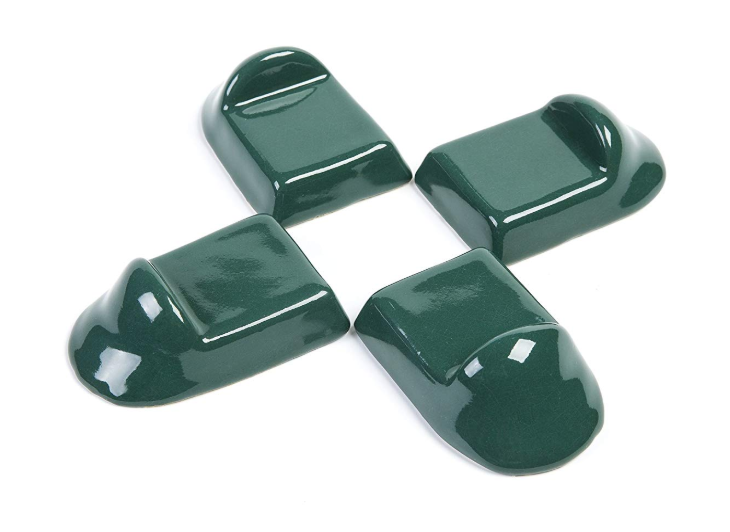 3. Ceramic Kamado Feet - Ceramic feet fit the bill by creating a pocket of air under your Big Green Egg, Kamado Joe, or other ceramic grill. We have used them in the past and the only drawback is that over time they work themselves out from under your grill at you raise and lower the lid. This becomes a little annoying as you have to find someone to help you lift your grill to adjust them on a regular basis.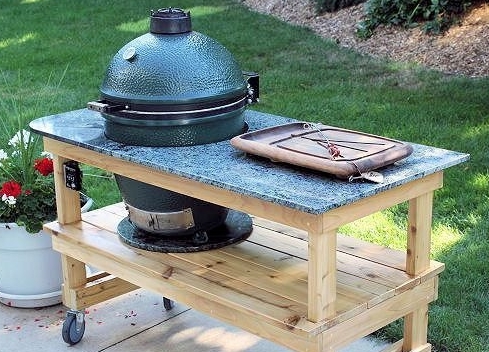 4. Granite, Marble, or Tile - They might be pretty, but we do not recommend using granite or tile at all. All of these materials are fairly dense and conduct too much heat to be used under your Egg. Steer clear of these as all of the options above are far superior and safer.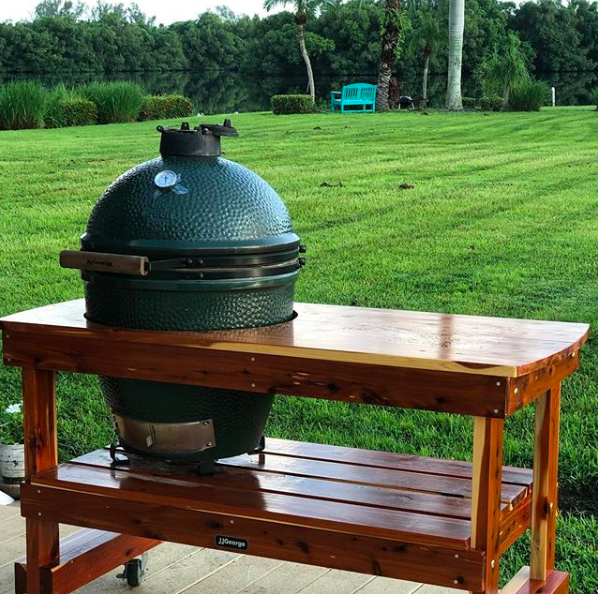 Long Table for Large Big Green Egg
We hope that after reading this you are well versed in how important it is to protect your table by putting something in between it and your Kamado grill. There are several options out there and hopefully this edition of Grillmaster Tips helped you decide which one is the best for you. Thanks so much for reading and please let us know how we are doing? Leave us a note in the comments below and let us know what we can do to improve or what we can write about next?
Thanks so much for reading! We try to make our blog fun and educational, please leave us a note below to let us know what we can improve and what you would like to hear about in the future?